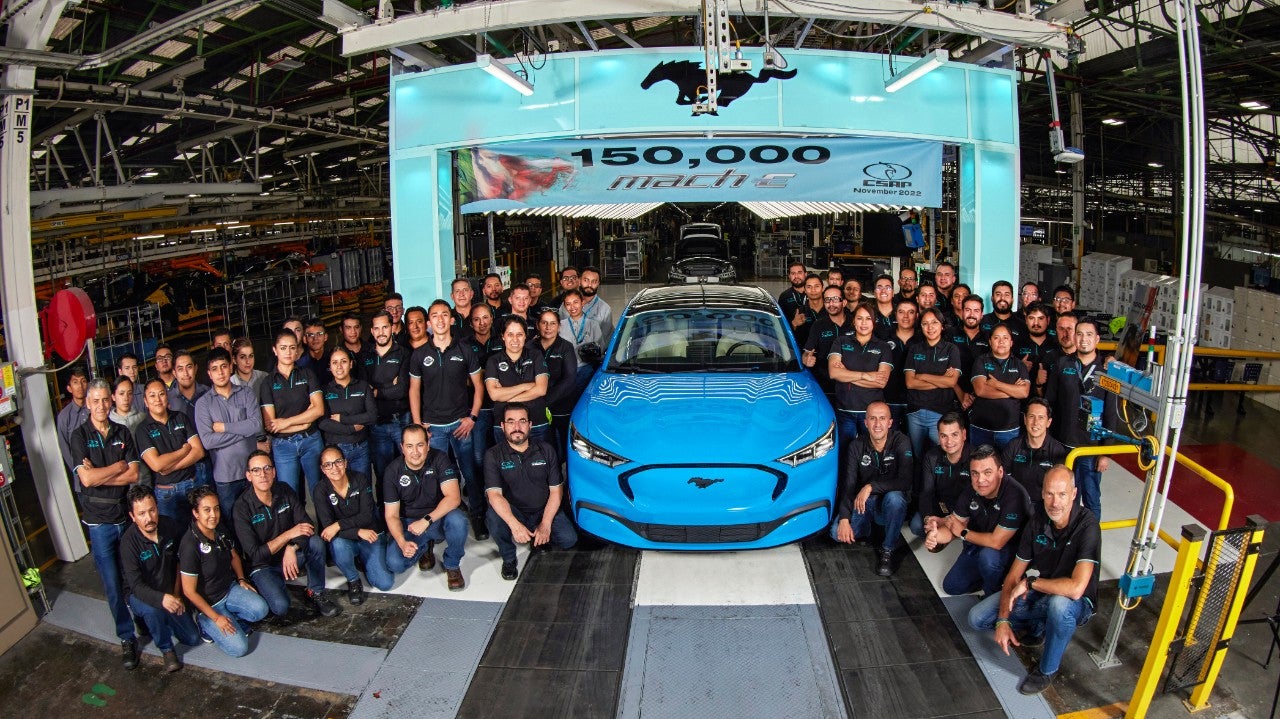 Ford has produced its 150,000th Mustang Mach-E since starting production nearly two years ago, a significant milestone as the company scales EV production to a rate of 600,000 annually by late 2023 and 2m annually by 2026.
It is targeting global annual production of 270,000 of the electric Mustangs.
Almost all of growth to date is coming from customers replacing an internal combustion vehicle with electric – eight in 10 US customers and nine in 10 European customers, the automaker claimed.
The EV is available in 37 countries for 2023, up from 22 in the first year. New Zealand, Brazil and Argentina are among the latest markets.
Global growth comes as Ford upgrades Cuautitlan Stamping and Assembly Plant in Mexico.
"The plant is buzzing," said Deborah Manzano, director of manufacturing. "There's a new battery line, new chassis line, additional assembly line, we're literally maxing out the space to make more vehicles. We most recently added a new paint shop, too."