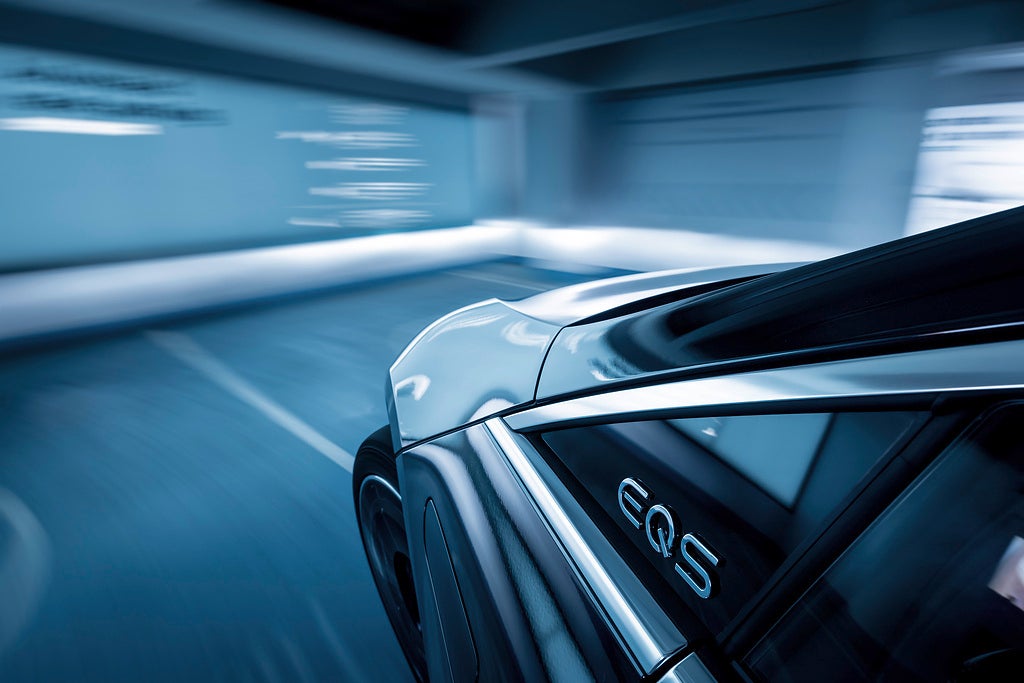 Germany's Federal Motor Transport Authority (KBA) has approved the Mercedes-Benz/Bosch automated parking system in the P6 parking garage run by APCOA at Stuttgart Airport.
This makes it the world's first automated driverless parking function (SAE Level 4) to be officially approved for commercial use.
Mercedes chief technology officer Markus Schaefer said: "Following the market launch of our Drive Pilot Level 3 system, we will soon be offering a Level 4 system for parking with our Intelligent Park Pilot."
"It will be with driverless parking that everyday automated driving will start," said Markus Heyn, head of Bosch mobility solutions.
The driver enters the parking garage, exits the vehicle and uses an app to send it to a pre-booked parking space. The vehicle drives itself to its assigned space and parks. Later, the vehicle returns to the pick up point.
This process relies on the interplay between the intelligent infrastructure supplied by Bosch and installed in the parking garage and Mercedes-Benz technology. Bosch sensors in the parking garage monitor the driving corridor and its surroundings and provide the information needed to guide the vehicle. The technology in the vehicle converts the information it receives from the infrastructure into driving manoeuvres. If the infrastructure sensors detect an obstacle, the vehicle brakes and safely comes to a complete stop. Only once the route is clear does it continue on its way.
The two companies have been developing the system in Stuttgart since 2019.
The basis for the approval is a law that came into force in Germany in July 2021 which permits driverless driving in accordance with SAE Level 4 for motor vehicles (BMDV – Germany will be the world leader in autonomous driving).
Application of this law to the parking system was implemented in close coordination with the German Federal Ministry for Digital and Transport (BMDV) and the KBA. The AFGBV (autonomous driving directive), passed by the German Bundesrat on May 20, 2022, specifies the criteria of the German road traffic act that Level 4 vehicles must satisfy.
First Mercedes users will own S-Class and EQS models built since July 2022 with the Intelligent Park Pilot2 service as part of Mercedes me connect, and who have activated this service.
Drivers receive a notification in the app confirming the intelligent infrastructure has taken control of the vehicle and can then leave the parking garage.