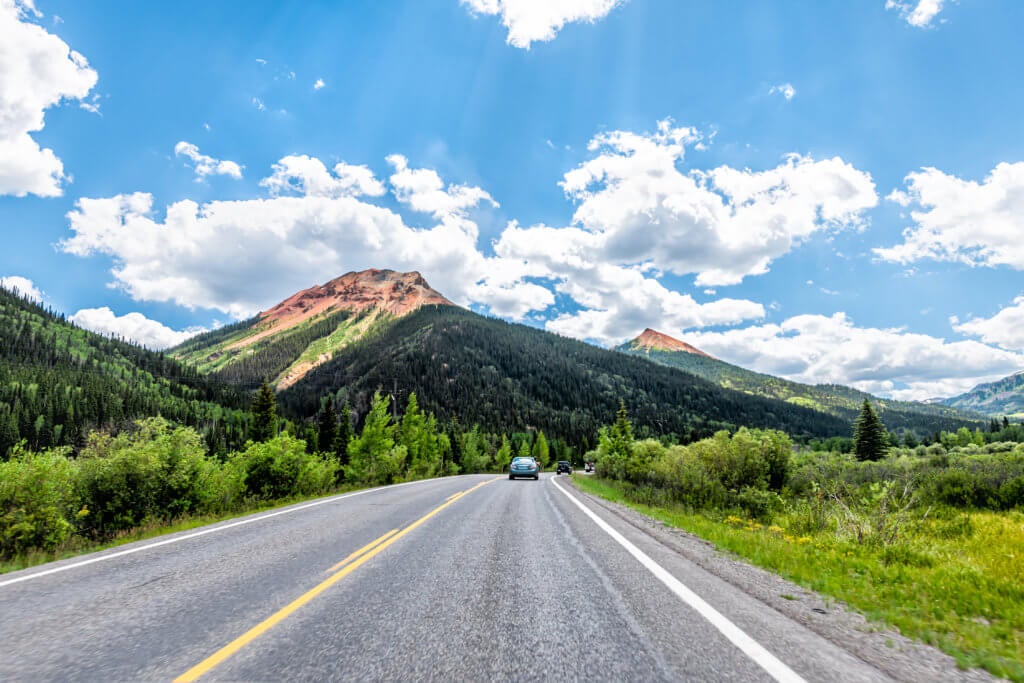 A new report from GlobalData examines key trends and themes that are shaping the automotive industry. Here's a summary of 10 key trends that will impact the sector in 2023 and beyond. Global battery electric vehicle (BEV) demand will approach 11 million units in 2023; battery electric vehicle prices will remain elevated; China will accelerate its efforts to find new overseas markets for its electric vehicles; supply chain disruption eases, but it's a disappointing start to the year; China will supply two thirds of battery cells for world plug-in vehicle build in 2023; larger format cylindrical cells are coming; more deals to consolidate supply chains and generate strategic gains; Chinese expansion into mature markets and incremental improvements from ongoing 5G rollout. Lots of detail in there for you to drill down to.
Even with a name change to KG for the EV era, ICE-powered SsangYong SUVs should continue for some years yet. It's amazing just how well SsangYong has done over the last year or two. Abandoned by its former owner Mahindra & Mahindra, the company has come out the other side of receivership and been given a decent cash injection. It's very early days but even so, KG Group seems to be the saviour that the Korean SUV maker has long sought. Just as importantly, whilst SsangYong was under the control of the administrator, a series of intelligent moves were made, including the development of fresh models.
In December, the global light vehicle market selling rate declined for the fourth consecutive month to 82.7 million units/year, despite flat YoY raw monthly registrations. The total sales figure for 2022, 81 million vehicles, came in slightly below that of 2021 (-0.6%) due to heightened market disruptions. After a pent-up demand fuelled growth spurt earlier in the year, China's vehicle market experienced a sluggish end to 2022 with December raw sales down almost 12% YoY, largely attributed to increased disruption and uncertainty with the abrupt ending to the zero-Covid policy. North America and Europe both showed positive YoY growth for December, although both remained shy of their 2021 performances (-7% and -11% respectively). Overall, December rounds off a disappointing year for the global light vehicle market. Sales at 81 million units are essentially flat (-0.6%) on 2021 and 10% under 2019's level (just over 90 million). The global light vehicle market remains strongly supply constrained by limited semiconductor deliveries. While most OEMs in Europe and North America are now signalling some weakening in underlying demand, they will likely continue to experience significant supply shortages in the first half of 2023.
Horizon Plus, a joint venture between ARUN PLUS – a subsidiary of Thai state run energy company PTT – and Taiwan's Hon Hai Technology Group, announced this week it planned to begin production of battery electric vehicles (BEVs) in Thailand in 2024. The company said it would build a new plant in Chonburi province with an initial production capacity of 50,000 BEVs per year, to be expanded to 150,000 units/year by 2030. The company aimed to help make Thailand a key regional production hub for BEVs. The company aimed to invest US$1bn in a full BEV manufacturing facility in Chonburi's Rojana Nong Yai Industrial Estate which was expected to employ 2,000 people. Hon Hai, also known as Apple's main manufacturing subcontractor Foxconn, had developed an EV platform complete with battery cells and drivetrain and had established several BEV deals around the world in the last few years.
Stellantis is planning to source over one million electric motors a year – by 2024 – from its Emotors joint venture at its manufacturing plant in Trémery, Lorraine, France. Production of the M3 electric is being ramped up this year for fitment in a number of Stellantis' brands models. Stellantis is aiming for 100% of passenger car BEV sales mix in Europe by 2030. "Our commitment to be the automotive sector's champion in the fight against climate change is reflected in each of our sites by supporting our employees on the next step in the electric adventure," said Stellantis CEO Carlos Tavares. "Controlling our electrification value chain will ensure our technological independence in the context of economic and geopolitical crises while mitigating the impact of this dramatic change for our sites and employees, particularly in France where we are and will undoubtedly remain the commercial and industrial leader."
After 40 years of manufacturing automobiles in the US, Honda has reached the 30m vehicle production milestone at factories in Alabama, Georgia, Indiana and Ohio. After beginning with motorcycles, Honda began car production with the second generation Accord at the Marysville plant in Ohio on 1 November, 1982, becoming the first Japanese automaker to produce cars in the US. It has since invested US$16bn in US factories supporting auto production and, in 2022, over two thirds of all Honda and Acura vehicles sold in America were made in the US. Twelve cars and light trucks are currently produced at the company's five auto plants in Alabama, Indiana and Ohio. The engines, transmissions and two motor hybrid systems that power these vehicles are produced in Ohio, Alabama and Georgia. Honda employs 17,000 workers at the eight factories which contribute to the annual production capacity of 1.3m vehicles.
VW's upcoming ID.7 will have a new air conditioning system that performs faster cooling or heating of the vehicle interior before the start of a journey. This is made possible by electronically controlled air vents that distribute the air throughout the vehicle interior as soon as the driver approaches with the key. The new, smart automated air conditioning system also reacts to voice commands and takes into account the position of the sun as well as individual user preferences. The ID.7 can activate the air conditioning before passengers get into the vehicle. The vehicle interior is cooled on hot days and heated when it is cold. If the door is opened in conditions with high outside temperatures, smart air vents in the cockpit distribute the air quickly over a large area by means of dynamic horizontal movements. When the passengers are seated in the car, the air flow can beredirected straight at the body or used for indirect ventilation of the interior space, according to preference.
Renault Group and Nissan Motor are in the final stages of negotiations to reset their global alliance, with the French automaker wanting to significantly reduce its stake in its Japanese partner, according to reports in Japan. Local media suggested the two companies were nearing a "historic" rebalancing of their auto alliance which dated back more than two decades when Renault became the largest shareholder in an almost bankrupt Nissan. Since then Nissan, has outgrown Renault and, in recent years, had become increasingly unhappy with its junior position in the alliance particularly since Carlos Ghosn's controversial departure from the company. An announcement was expected to be made in coming weeks, after months of negotiations, with Renault said to be ready to reduce its stake in Nissan from 44% to 15%, bringing it in line with Nissan's stake in Renault. Nissan was also expected to invest in Renault's new electric vehicle (EV) business Ampere, although how much remained unclear. Renault was not expected to sell the 28% stake in Nissan immediately, with the share price near a multi decade low, but the shares would be placed in a trust for sale later once valuations improved sufficiently.
Last year was a record year for vehicle production in Romania, according to data compiled by the Romanian Automobile Manufacturers Association (ACAROM). Around 509,000 cars left the local Dacia and Ford factories, 21% more than in 2021 and a record for automobile production in Romania. Of the 509,465 cars produced locally last year, Dacia made 314,228 units and Ford 195,237.
Hundreds of workers have reportedly been made redundant at Britishvolt, a partly UK government assisted start-up that has run out of money. Britishvolt had ambitions to supply the UK the car industry with large numbers of batteries for future electric vehicles. The company has been on the brink of going under for months after it failed to meet targets to secure critical UK government funding. The unlocking of private funding by investors was predicated on the UK government funding being approved. Analysts note that the company had been set-up to build a battery factory before securing orders from electric vehicle manufacturing companies – a strategy criticised by some. However, the Britishvolt manufacturing site in northeast England is seen as a valuable asset particularly well suited to battery manufacturing and international shipping.
Already well established in the UK as a supplier of electric buses, BYD will appoint "significant dealer partners in critical regions of the country" in the first quarter of 2023. "Core to the launch plan is the strategic goal to work with the dealer groups that will provide the experience, expertise, and prime locations to sell the pioneering range of new energy vehicles," the automaker said in a statement. It will launch across several European countries in 2023 "following success in the pilot market of Norway". The first appointed UK dealer partners will start receiving cars, with sales commencing in the first quarter. The first confirmed UK dealer groups are: Pendragon, Arnold Clark Automobiles, Lookers Motor Group and LSH Auto Holdings.
Mazda has revived the rotary engine for its new MX-30 e-Skyactiv R-EV, a plug-in hybrid model that uses the engine as a range extender generator. The MX-30 launched in 2020 as Mazda's first mass production battery electric vehicle, with a mild hybrid model joining the product line in some markets. The e-Skyactiv R-EV variant is a series plug-in hybrid with an 85km battery electric driving range sufficient for a wide range of everyday driving needs plus the ability to use a generator to enable long distance drives. The entire driving range is electric motor powered. Levering the unique way in which rotary engines can produce the required output with a small power unit, Mazda developed the new rotary engine to work as a generator and positioned it on the same axle as a high output motor and a generator. It paired this compact electric power unit with a 17.8 kWh lithium ion battery and a 50-litre petrol tank to achieve the claimed unique series plug in hybrid system.
Have a nice weekend.
Graeme Roberts, Deputy Editor, Just Auto