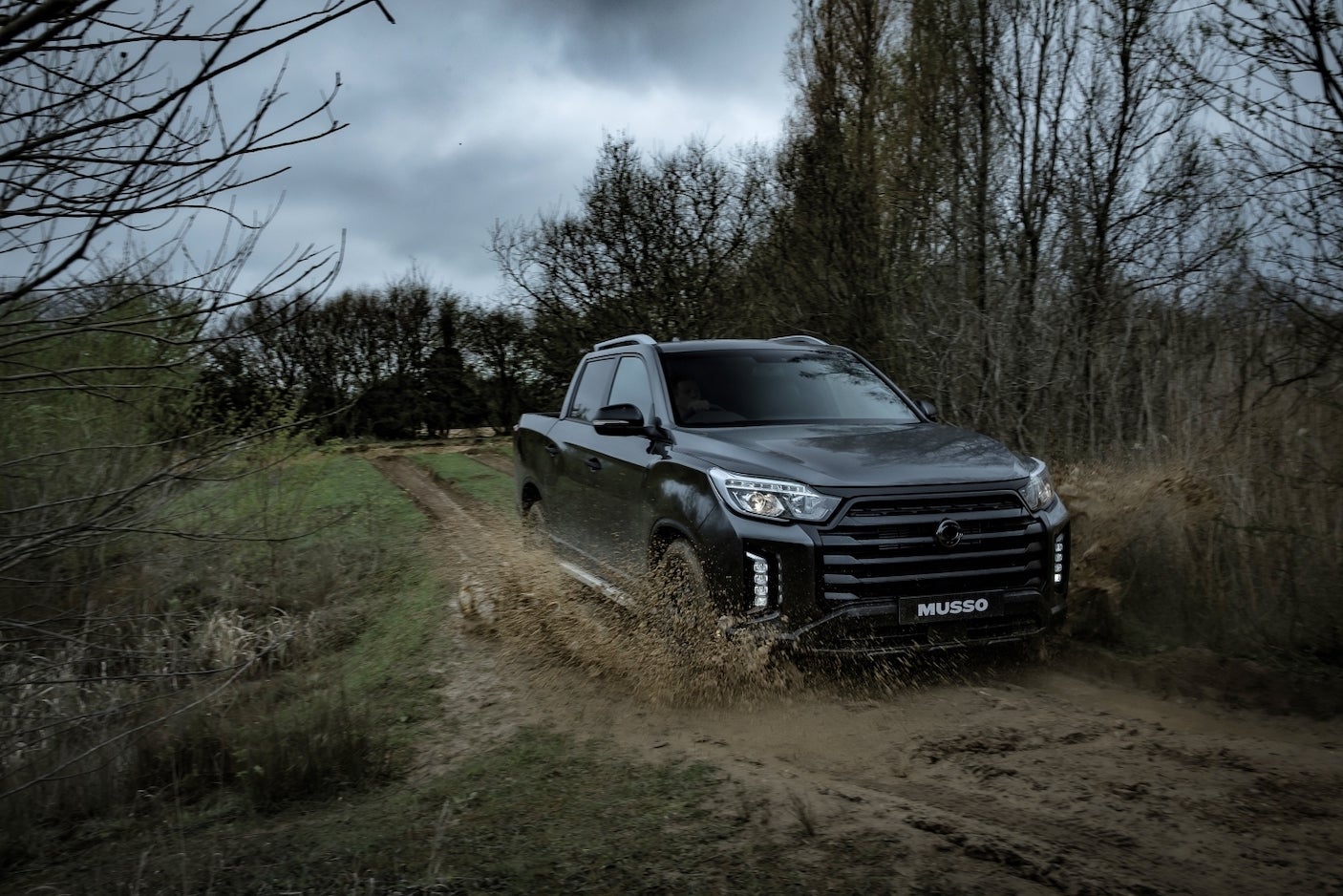 It's amazing just how well SsangYong has done over the last year or two. Abandoned by its former owner Mahindra & Mahindra, the company has come out the other side of receivership and been given a decent cash injection.
It's very early days but even so, KG Group seems to be the saviour that the Korean SUV maker has long sought. Just as importantly, whilst SsangYong was under the control of the administrator, a series of intelligent moves were made, including the development of fresh models.
New EVs but liquid-fuel models too
Perhaps surprisingly, the next generation of vehicles to emerge from the OEM's Pyeongtaek factory won't all be electric. Certainly, there will be some, such as an e-Torres for relevant markets. Yet as various diesel- and petrol-powered SUVs have been crucial to SsangYong's cashflow during the years of administration, KG seems minded to continue that.
So why the name change? The new owner's chairman Kwak Jea-sun stated recently that SsangYong needs a fresh start. He notes that the outgoing brand may remind potential vehicle buyers of all the difficult years.
KG brand name – will it be a thumbs up?
You can see the logic to the reset but it will take years for 'KG Mobility' to be recognised. In fact, this is yet to be officially sanctioned as shareholders must approve the shift at a meeting in March. As KG Group now controls close to 60 percent of the firm, its will should prevail though.
As for the here and now, SsangYong continues to be the brand name for the UK and other regional markets. That will likely change later in 2023, possibly when U100 (codename) – the provisionally named 'e-Torres' arrives.
Future EVs and ladder frame legacy vehicles
The model upon which U100 is based was launched in South Korea six months ago. Developed as Project J100, the Torres is a monocoque architecture SUV but the company's more rugged 4x4s are very much part of the future too.
One of the surprising things about certain of the large ladder-frame models is how well they sell. Take the Musso, or to use the Korean market name, Rexton Sports.
SsangYong's pick-up continues to hold its own against the new Torres, remaining the brand's number one model worldwide in 2022. Even if this won't last – the smaller SUV has been surging up the sales charts in South Korea of late – it's an impressive achievement.
CKD in KSA
The Musso has just passed the five years of production milestone and it looks set for a long life. That's due to an assembly project signed in January 2022. This will see a combined 30,000 kits of the pick-up and the related Rexton SUV shipped to Saudi Arabia from Korea.
What has started out as a CKD plant will eventually become a CBU factory. In a further phase, the Plaschen Park facility near Jubail Industrial City is scheduled to build vehicles for export to regional countries. So far there have been no announcements from KG Group about any potential changes to this JV.
Might the Musso last a decade or more?
Pick-ups based on ladder frame architectures have great appeal in many countries, the USA being the obvious one. Other places, such as Australia and multiple countries in the Middle East plus South Korea, parts of Europe and, increasingly, China, represent a combined decent amount of additional volume. Just look at the success of the Toyota Hilux, Ford Ranger and a few other models.
It's easy to see why KG Group has chosen to keep not only building but also evolving the Musso. The model does have its faults, a jittery ride when the tray is unladen being the main one. Still, like an old Defender, somehow all manner of other factors add up to give the thing a lot of appeal.
Small and medium EV-SUVs
Legacy vehicles such as the Musso and Rexton will likely remain handy cash generators for the renamed SsangYong. But KG also needs to bring a replacement for the Tivoli to market ASAP to get capacity utilisation up at the Pyeongyong site. The latest indications are that this project (X200) will yield a new EV in 2024, followed by a Korando successor in 2025.
Waiting for spring
KG Group is nothing is not ambitious. Its aspirations and plan of action are still somewhat opaque but we should be given a clearer indication of what's coming product-wise later this quarter.