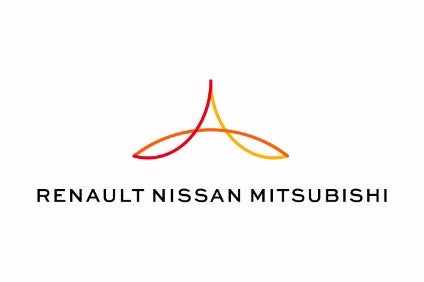 Renault Group and Nissan Motor are in the final stages of negotiations to reset their global allianc, with the French automaker wanting to significantly reduce its stake in its Japanese partner, according to reports in Japan.
Local media suggested the two companies were nearing a "historic" rebalancing of their auto alliance which dated back more than two decades when Renault became the largest shareholder in an almost bankrupt Nissan.
Since then Nissan, has outgrown Renault and, in recent years, had become increasingly unhappy with its junior position in the alliance particularly since Carlos Ghosn's controversial departure from the company.
An announcement was expected to be made in coming weeks, after months of negotiations, with Renault said to be ready to reduce its stake in Nissan from 44% to 15%, bringing it in line with Nissan's stake in Renault. Nissan was also expected to invest in Renault's new electric vehicle (EV) business Ampere, although how much remained unclear.
Renault was not expected to sell the 28% stake in Nissan immediately, with the share price near a multi decade low, but the shares would be placed in a trust for sale later once valuations improved sufficiently.
Local reports citing unnamed company insiders suggested Nissan's independent directors had "given their green light" to these proposals.
Mitsubishi Motors' position in the three-way alliance was expected to remain unchanged. The company joined in 2016 after Nissan acquired a 34% stake in its struggling Japanese rival.
Final details of a deal between Renault and Nissan were expected to be agreed at a meeting in Japan on 26 January with a formal agreement and announcement expected in the following week.
Analysts expected the new deal would help improve the relationship between Nissan and Renault and pave the way for deeper collaboration in the EV segment based on Nissan's strong technology base and Renault's strong position in Europe.