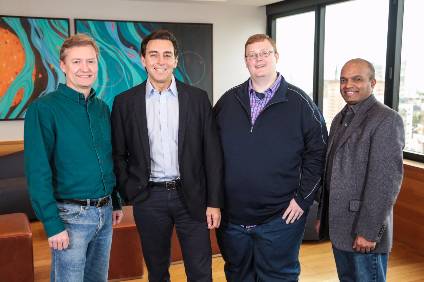 Ford and VW have decided to end their shared development of Level 4 Autonomous Vehicle (AV) robotaxis through their joint venture, Argo.ai. This week, LMC Automotive (a GlobalData company) analyst Pete Kelly shared his thoughts. The Argo.ai entity, in which each company owns a little under 40%, will now be disbanded with the two companies taking on some of the key engineers and developers to work directly for them in autonomous driving and ADAS technologies.
Hyundai has recently opened its doors to the world's first car powered hotel, offering a glimpse into the future of sustainable holidays. Located Essex (just east of London), Hotel Hyundai has recently released the design of its luxury cabin, restaurant, and private cinema as the first guests have been welcomed. The three week pop up was launched after the company received results from a commissioned study showing that nearly half of those surveyed (46%) in the UK said that sustainability is more important to them now when booking a holiday than it was five years ago. Alongside this, the study also showed that a further quarter prefer to choose staycations over travelling abroad to minimise their carbon footprint. It is hoped that this unique experience of a car powered hotel will offer the first look into the potential future of sustainable hotels. We spoke to Ashley Andrew, managing director of Hyundai Motor UK, to learn more about this concept.
Domestic sales by South Korea's five main automakers combined rebounded by almost 13% to 120,026 units in October 2022 from 106,424 units a year earlier, according to preliminary wholesale data released individually by the companies. The domestic vehicle market last month was lifted by a further easing of supply chain bottlenecks, with improving supplies of semiconductors allowing local vehicle manufacturers to fulfill more order backlogs. Economic growth slowed in the third quarter on weakening domestic and export demand, with consumer sentiment falling further in October. The central bank has raised interest rates from 1% to 3% so far this year, with the latest 50 basis point hike coming at the of October. Almost all domestic manufacturers reported stronger sales last month, with market leader Hyundai booking a rise of 5% to 60,736 vehicles while sister company Kia sales were up 14% at 43,032 units.
Ecopro Bm Company, a leading South Korean producer of electric vehicle (EV) battery materials, has agreed to build a factory in Canada with Ford and South Korean battery cell manufacturer SK On, according to local reports. The three partners were scheduled to sign a final deal by the end of the year for total investment of KRW1trn (US$700m) in a battery cathode plant in Becancour, in Quebec province. Construction was scheduled to begin in the second half of 2023 with operations on the first of two production lines expected to start a year later. The plant's main customer would be BlueOval SK, the battery manufacturing joint venture between Ford and SK On which is building a number of battery plants in North America.
Nokian Tyres said it would build a new passenger car tyre factory in Romania. The greenfield plant would be located in Oradea in north west Romania, near the Hungarian border. Annual capacity would be 6m tyres with future expansion likely. The site would also house a storage and distribution warehouse. Total investment was estimated at about EUR650m. Construction was scheduled to begin early in 2023 with the first tyres produced in the second half of 2024. Commercial production was expected to start in early 2025.
General Motors has named Jaclyn McQuaid president and managing director of GM Europe where she will head implementation of GM's new mobility startup business. McQuaid has extensive experience overseeing development of GM vehicle programmes, most recently in the global management post of executive chief engineer for full size trucks where she helped the automaker achieve and retain its claimed top position in full size truck retail market share in the US. She began her new role this week, based in Zurich, Switzerland.
Turkey inaugurated its first domestic car plant with an event attended by President Recep Tayyip Erdogan, who had long dreamed of having a national car brand for the country. The event also marked the 99th anniversary of modern day Turkey. The first domestic car, a battery powered, pre production compact SUV, rolled off the production line on Saturday at the newly built Turkey's Automobile Joint Venture Group (TOGG ) car plant in Gemlik, in the industrial city of Bursa.
Mercedes-Benz has become the latest western company to pull out of Russia, following the invasion of Ukraine in February. The automaker stopped manufacturing in and exporting to the country early in March. The company said it would withdraw from Russia and sell shares in its subsidiaries to a local investor. Separately, Ford confirmed earlier it had finalised a deal to exit its Russia joint venture with Sollers.
Have a nice weekend.
Graeme Roberts, Deputy Editor, Just Auto