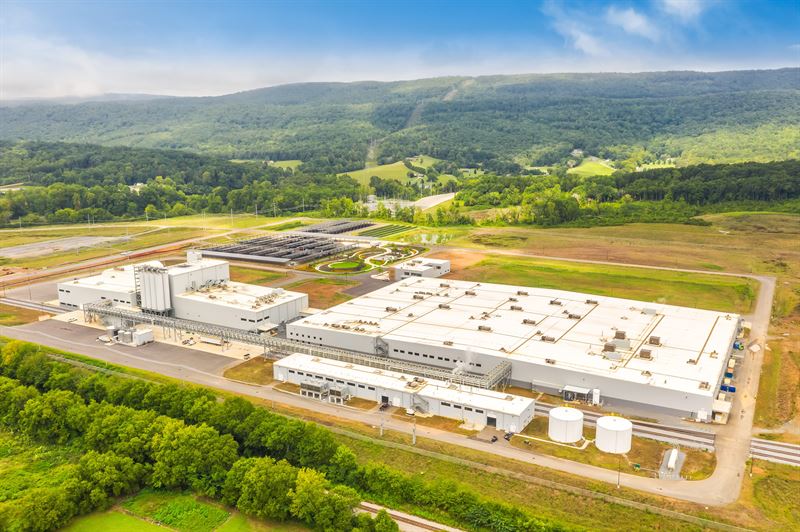 Nokian Tyres said it would build a new passenger car tyre factory in Romania.
The greenfield plant would be located in Oradea in north west Romania, near the Hungarian border.
Annual capacity would be 6m tyres with future expansion likely.
The site would also house a storage and distribution warehouse.
Total investment was estimated at about EUR650m.
Construction was scheduled to begin early in 2023 with the first tyres produced in the second half of 2024.
Commercial production was expected to start in early 2025.
"This investment is a significant strategic decision enabling our future growth. A world-class manufacturing facility in Europe is a key step in getting additional capacity and creating a balanced manufacturing platform as we start building the new Nokian Tyres without Russia," said president and CEO Jukka Moisio.
Planned workforce for the Romanian factory is about 500 people.
The factory would concentrate on making larger rim size passenger and SUV tyres that would be sold mainly in central Europe.
"Central Europe is an important market for us, and the investment shows our commitment to [it]," said supply operations SVP Adrian Kaczmarczyk.
"The new site will be strategically located close to our customers. After a thorough evaluation of over 40 locations and several factors, such as skilled workforce availability, logistical advantages and stable business environment, it was clear Oradea was the best choice for our new factory.
"We are committed to building a zero CO2 emission factory – the first in our industry," Kaczmarczyk added.
"The site location in Romania supports this target as we can utilise green energy produced near the site. In addition, we are critically evaluating the production processes to find the most sustainable ways to produce tyres."
In June 2022, Nokian Tyres' board decided to initiate the company's "controlled exit from Russia".
The company said today: "Due to the war and the subsequent, tightening sanctions it is no longer feasible nor sustainable to continue operations in Russia. In October, [we] signed an agreement to sell [our] Russian operations.
"To secure supply of [our] products, [we] decided earlier in the year to expedite [our] plans to invest in new production capacity in Europe, and the Romanian factory is a key element of these plans."
Nokian added it "continues to increase capacity at its factories in Finland and the US, aiming to become geographically more diversified in its manufacturing operations".