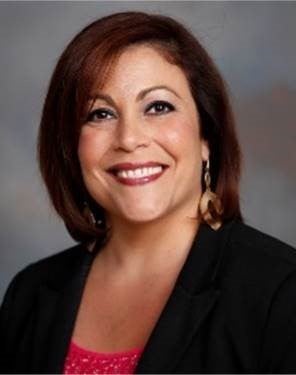 General Motors has named Jaclyn McQuaid president and managing director of GM Europe where she will head implementation of GM's new mobility startup business.
McQuaid has extensive experience overseeing development of GM vehicle programmes, most recently in the global management post of executive chief engineer for full size trucks where she helped the automaker achieve and retain its claimed top position in full size truck retail market share in the US.
She began her new role today (1 November) based in Zurich, Switzerland.
GM SVP and president of GM International, Shilpan Amin, said McQuaid would be responsible for continuing the change of GM's European operations into "a nimble, non-traditional mobility start up, with an all electric vehicle portfolio at its core".
"McQuaid comes to this important leadership role, having played an integral part in the development of many of our most successful products, including the integration of leading edge technology and connectivity," said Amin.
"Throughout her 22-year career at GM, she has demonstrated a laser focus on the needs of our customers and has a proven track record of successfully heading global vehicle programmes – providing her insights into the European markets – key attributes that will be critical to our success in disrupting mobility in the region."
Since November 2021, GM has significantly expanded its operations in Europe, as it prepares to launch a new, non-traditional startup, leveraging global growth investments.
In the past year, GM Europe – which, several years ago, sold its Opel and Vauxhall operations to what is now Stellantis – has grown its customer and technology-focused teams, announced a European design centre based in the UK, and continued to grow its IT innovation hub in Ireland.
McQuaid said she was excited to move to Europe to head the new mobility startup through a dynamic growth phase.
"European customers are switching to electric vehicles at a faster rate than anywhere in the world, and GM is investing US$35bn through 2025 in electric and autonomous vehicle technology to be a major driver of our industry's transformation," she said.
"Our flexible Ultium battery platform and the breadth and depth of our EV portfolio enable GM to offer customers in Europe a variety of products and services to support their lifestyles while also contributing to a future of zero crashes, zero emissions and zero congestion."
McQuaid replaces Mahmoud Samara, who is leaving GM for family reasons, having headed the transformation of the GM Europe business over the past year.
Samara said it was a difficult decision to leave at a time when the business in Europe was poised for significant growth.