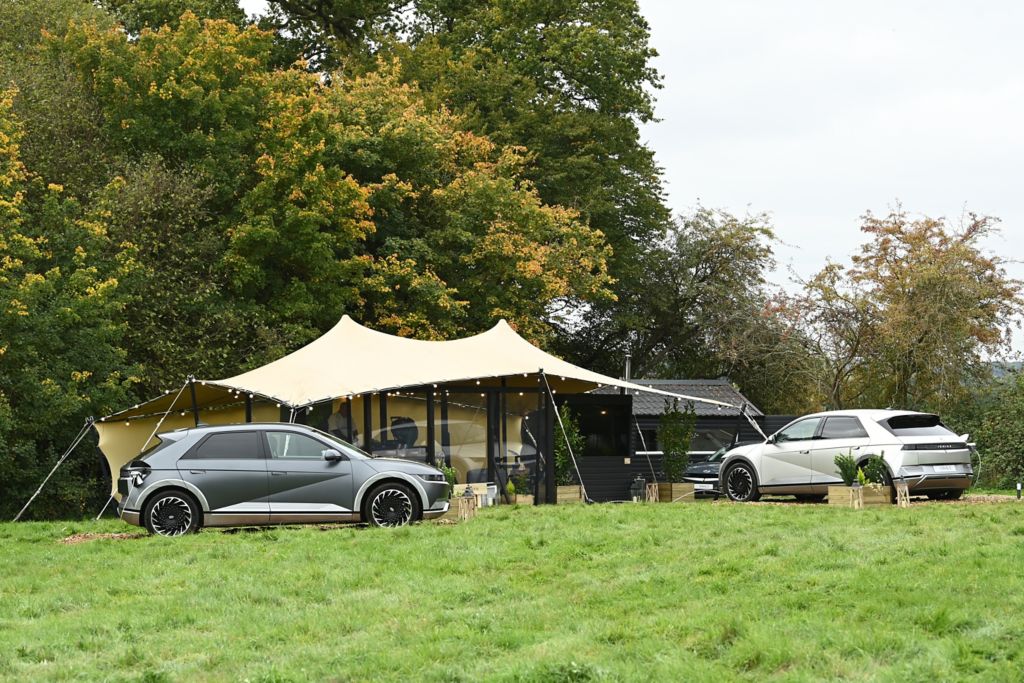 Located in the county of Essex (which is just to the east of London), Hotel Hyundai has recently released the design of its luxury cabin, restaurant, and private cinema as the first guests have been welcomed.
The three-week pop up has been launched after the company received results from a commissioned study showing that nearly half of those surveyed (46%) in the UK said that sustainability is more important to them now when booking a holiday than it was five years ago.
Alongside this, the study also showed that a further quarter prefer to choose staycations over travelling abroad to minimise their carbon footprint.
It is hoped that this unique experience of a car powered hotel will offer the first look into the potential future of sustainable hotels. We spoke to Ashley Andrew, managing director of Hyundai Motor UK, to learn more about this concept.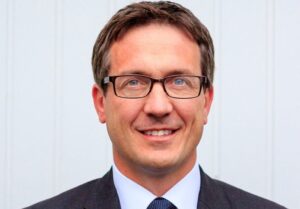 Just Auto (JA): How did this concept come to be?
Ashley Andrew (AA): Hyundai recently commissioned some consumer research and found that over half (53%) of Brits would prefer to invest their holiday money in the UK economy rather than abroad. A further 25% would choose a staycation to reduce their carbon footprint by flying less.
With staycations and sustainability high on the agenda for holidaying Brits, Hyundai wanted to explore the concept of an off-grid travel experience. Hyundai therefore created the world's first car-powered hotel stay, curated alongside Grace Dent. The new concept sees Hyundai's IONIQ 5 power every element of the hotel experience using its Vehicle-To-Load (V2L) feature.
As a guest staying at the hotel, what is the process for utilising the car for charging?
Hotel Hyundai is an example of Vehicle-To-Load (V2L) technology in action as the cars on site use their battery to power a cabin, a kitchen, and an outdoor cinema.
Throughout the three-week pop-up, each car will be 'topped up' with charge every three days by the hotel manager. 
What facilities are available and are there any key design features?
The whole concept is a blend of innovation and progressive design. The hotel features a luxury cabin with a boutique guest room furnished with cushions and rugs made from recycled plastic. From the lights and charging points to the kettle and shower, everything is powered by a Hyundai IONIQ 5 and its V2L technology.
There is a restaurant, curated by Grace Dent. The menu and mixology provide a food and beverage offering that's innovative and sustainable, with many ingredients being sourced within Essex. As well as this, the outdoor dining area features an IONIQ 5 coffee lounge, with espressos powered by the car. Finally, guests are also invited to enjoy a film from a car-powered projector and speakers. 
Could you give us more detail on the sustainability element behind this concept design?
IONIQ 5 is able to power the hotel and its experiences using its V2L feature that supplies AC power (230V/50Hz) up to a maximum of 3.6kW (or 15 Amps) power consumption. An adapter from the car provides a socket into which standard domestic appliances can be plugged into. The whole experience demonstrates the practicality of this pioneering technology, and we hope the concept inspires more people to go off grid.
Do you think that this could be the future for hotels/accommodation due to the increasing energy prices?
People are looking for unique and memorable stays now more than ever and this is a fantastic blend of innovation, luxury and comfort. With increasing energy prices, the power coming from IONIQ 5 and its V2L feature, allows for faster charging and as a possible potential solution for chargers for the future hotels.