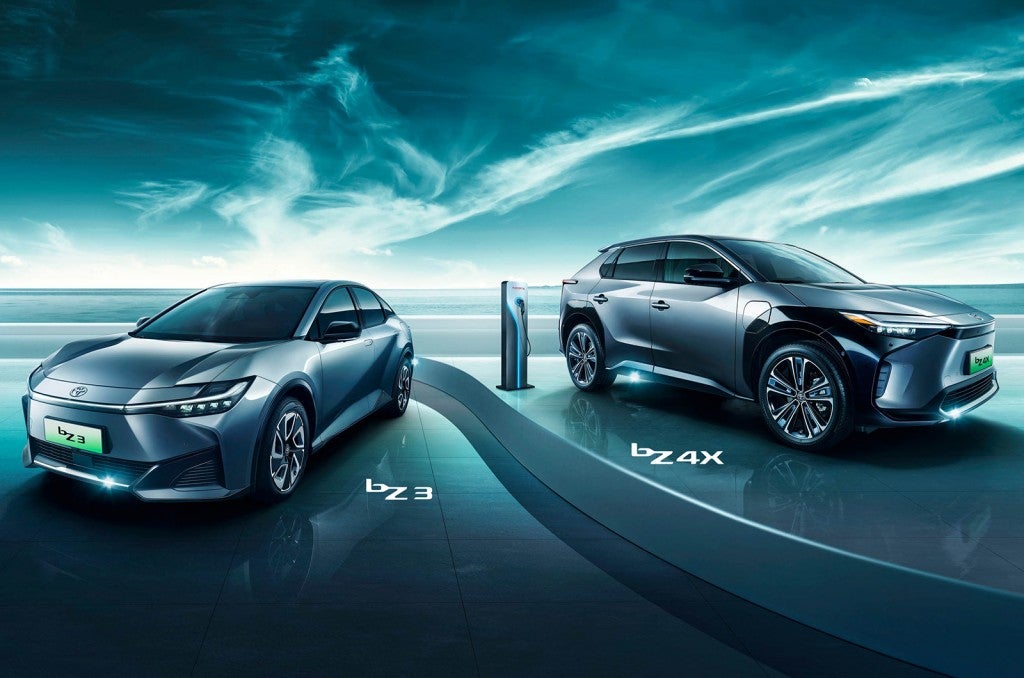 Despite global momentum, BEVs have not been well received by Japanese consumers, but H1 2022 sales suggest they are starting to be accepted. This week, the Asia-Pacific analytics team at LMC Automotive (a GlobalData company) assessed the outlook for BEVs in Japan. In H1 2022, BEV sales there more than doubled to 17,780 units. Although this volume only accounts for 1 % of all passenger car sales, we can safely say the Japanese have finally started accepting BEVs. Until recently, and despite the global momentum of BEVs, they have not been well received by Japanese consumers. Strong concern for environmental issues is no doubt as important to Japanese consumers as to car buyers elsewhere. However, Japanese people have not felt the urge to transfer immediately from hybrid vehicles, which account for circa 40% of all passenger car sales, to plug in vehicles. In December 2021, Toyota unexpectedly exhibited 15 BEV prototypes and announced it would roll out 30 BEV models by 2030. The OEM also stated Lexus would become a BEV-specific brand by 2035 globally (and by 2030 in China, Europe, and North America). The announcement seems to have stimulated change in Japanese consumers' minds, as the group accounts for more than 45% of all vehicle sales in Japan.
AMTE claims its UHP cell has demonstrated successful charging to full capacity in just six minutes as well as strong attributes for high-performance vehicles. AMTE Power is a developer and manufacturer of lithium-ion and sodium-ion battery cells. It has signed a contract to manufacture its 'Ultra High Power' cells at UKBIC in Coventry to support the next phase of its commercialisation plans. The company was founded in 2013 and focuses on launching a series of next generation battery cells based on new chemistry and cell structures designed to solve key problems in power delivery, energy performance, and safety. These new products are targeted at a range of specialist markets including the electric vehicle industry and energy storage sector. We caught up with AMTE's CEO Kevin Brundish to hear more on the automotive plans.
Machine learning and AI is being introduced to assist with vehicle inspection processes. Vehicle inspection is a time consuming and costly process that is subject to inaccuracies and differences of interpretation. To combat this, digital solutions which utilise AI and machine learning are increasingly being introduced into the automotive industry. Technology company AutoFill claims it has pioneered a solution which combines vision technology with multisensory data fusion to identify anomalies and increase the accuracy of inspections. Designed to be as user-friendly as possible, AutoFill says its solution can be incorporated into existing operational processes, ensuring further efficiencies, increased safety and cost savings. We spoke to CEO and co-founder, Gideon Richeimer to find out more about the origins of the company and how the technology differs from current inspection processes.
In related recent news: DeGould told us it had installed an Auto-Compact digital vehicle inspection system at Toyota Motor Manufacturing Mississippi, the Blue Springs plant which makes the Corolla for Americas markets. Toyota's approval followed eight months of testing and calibration. The digital vehicle inspection system was benchmarked against current line inspection metrics as a proof of concept. "As a result of this testing, DeGould is pleased to confirm that the system is officially approved by Toyota and has been fully implemented, marking a first for vehicle surface inspections of this kind," the supplier said. Toyota Mississippi validated the system which had significantly shortened inspection times and improved the accuracy of the damage detection process.
Launched only in 2019, the just-facelifted UK market Xceed shows the pace at which Kia is freshening (and adding) SUVs. It didn't take long for the cross seed to germinate. Launched here three years ago, the Slovakian-made model now accounts for 10 % of the brand's volume in Britain. Sales of a facelifted model are just getting under way, with hopes high that the mid-cycle refresh will keep interest strong in the face of more intense competition.
InoBat Auto has agreed a deal which will see GUS Technology, a lithium ion battery manufacturer based in Taiwan, produce and deliver batteries to help meet forecast demand. GUS will manufacture InoBat batteries at its new factory which is scheduled for 1GWH output operation in Q4 2023. The agreement will fulfil offtake demand for InoBat's batteries ahead of its Slovakian facility reaching full operational capacity. InoBat's bespoke batteries are tailor made for each customer's needs and GUS specialises in NCM and LTO cells which are scalable to various dimensions. GUS has capacity to help InoBAT meet projected Asia Pacific market growth from its base in Taiwan and connections in the region. InoBat in turn will help GUS develop European markets particularly for its energy stationary storage and AGV product lines.
Fujitsu and Toyota Systems announced the launch of a new vehicle production instruction system at Toyota Motor's Tsutsumi assembly plant which uses Fujitsu's quantum-inspired digital annealer technology. The digital annealer is claimed to offers users access to powerful combined optimisation problem solving capability for challenges difficult for conventional hardware. The two companies previously used the technology in 2020 in a project to optimise supply chain and logistics network operations essential to support automobile production. This latest project is the first time in Japan the digital annealer technology has been applied to streamline vehicle production.
Tesla founder and CEO Elon Musk is in the news this week over his on-off Twitter M&A while his EV brand is also in the news for less controversial reasons. As already seen in China and the US, the automaker's Model Y is now outselling the Model 3 in Europe – it was also the globe's best-selling BEV in 2021. With 29,367 registered units, up 227%, the Model Y accounted for almost three in every 100 new cars registered in Europe last month, marking the first time the electric SUV has led the European ranking. In Germany, the Model Y outsold the Volkswagen Golf to lead the overall ranking, and of the EU27 markets, it was the best selling BEV in other 14 countries.
BYD, which sells more than a few EVs itself, especially in its China homeland where Tesla also has a high volume assembly plant, is obviously watching. You see BYD electric buses all over the UK (especially select London routes) and Europe; cars not so much. Yet. This week, BYD announced seven dealers to represent its electric passenger car range in Germany. "Germany, with its respected automotive heritage, is considered of significant importance to BYD as it introduces its eco-friendly electric cars to customers in Europe," the automaker said. "Recognising Germany's discerning customer base, BYD has chosen to collaborate with the country's prevalent dealer groups to develop the market." The dealers initially will sell and service the Han E-segment sedan, seven seat Tang E-SUV and Atto 3 C-SUV, as displayed in Paris.
Toyota Motor said it had reduced its global vehicle production plan for November, in response to the ongoing shortage of semiconductors, which it blamed on the continuing global Covid pandemic. The automaker said it planned to reduce vehicle output in Japan to 250,000 units next month while its overseas production would be cut to 550,000 units, for a combined output of 800,000. The company said the ongoing supply chain disruption had prompted it to reduce its global production forecast for the current financial year, ending 31 March 2023, from its previous forecast of 9.7m vehicles.
Finallly (last time we'll prod you, we promise), a reminder we have a major premieres list from the recent 2022 Paris motor show – the Mondial de l'Automobile was the only major European motor show this year.
Have a nice weekend.
Graeme Roberts, Deputy Editor, Just Auto