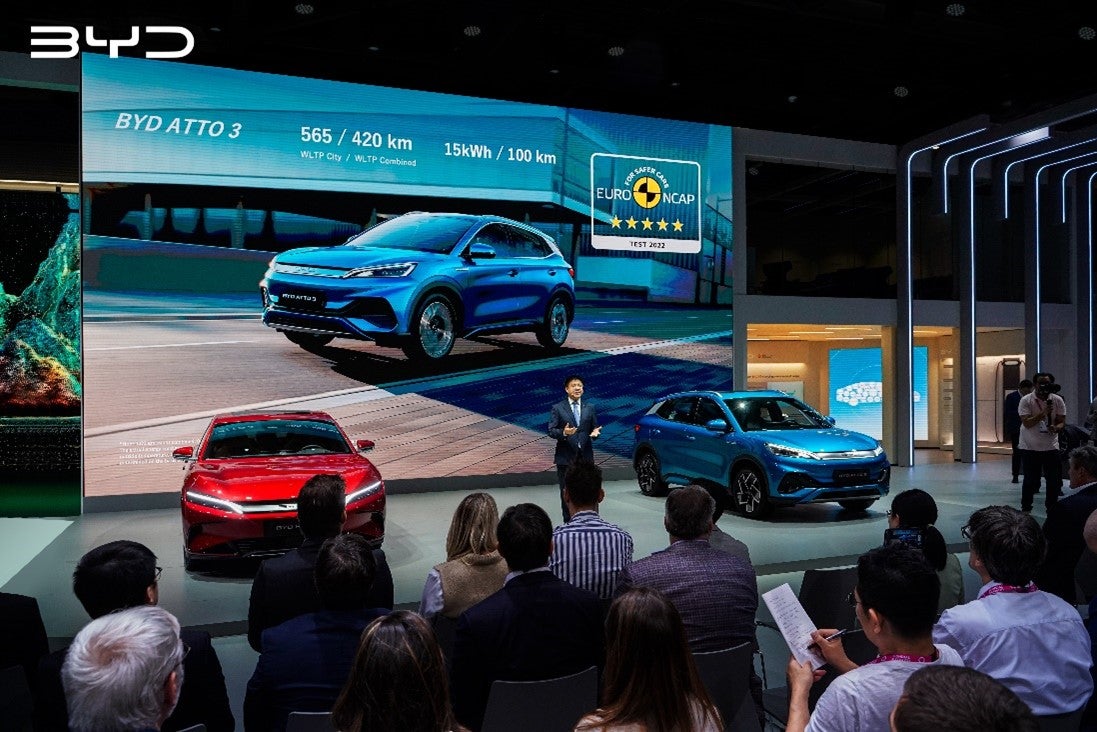 EV maker BYD announced seven dealers to represent its electric passenger car range in Germany at the Paris motor show 2022.
"Germany, with its respected automotive heritage, is considered of significant importance to BYD as it introduces its eco-friendly electric cars to customers in Europe," the Chinese automaker said.
"Recognising Germany's discerning customer base, BYD has chosen to collaborate with the country's prevalent dealer groups to develop the market."
The dealers initially will sell and service the Han E-segment sedan, seven seat Tang E-SUV and Atto 3 C-SUV, as displayed in Paris.
The Atto achieved a five star rating in the latest Euro NCAP crash test series.
The seven initial German dealerships will be in Munich (Reisacher), Berlin (Stern Auto), Hamburg (Stern Partner), Stuttgart (Hedin), Frankfurt (Torpedo), Cologne (Senger) and Ravensburg (Reiss).