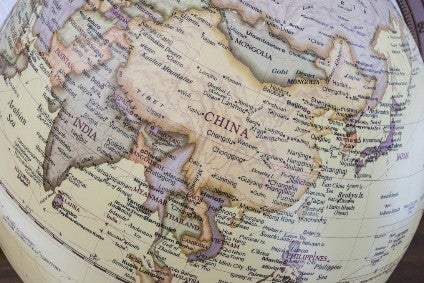 Lots of analysis and features for you this week, starting with our latest update on the global vehicle market. The Global Light Vehicle (LV) selling rate rose for the fourth consecutive month to 94 mn units/year in August 2022, the best performance for the year thus far, according to analysis undertaken by GlobalData unit LMC Automotive. However, August results show that the world's vehicle market continues to show a mixed performance by region and that there is considerable volatility around underlying market volumes. Despite the improvement in overall performance in August, global year-to-date (YTD) light vehicle sales were still down 3.8% from the same period in 2021 – also a weak year for the world's vehicle market. China continues to lead the recovery as August saw selling rates shoot to record levels with the support of the temporary purchase tax cut. Indeed, analysts note that the Chinese market continues to surprise on the upside. Advance data indicates that the annual selling rate surged to yet another record high of 37.1 mn units/year, up marginally from a revised 36.8 mn units/year in July. However, sluggish selling rates in North America and Europe again highlighted ongoing supply disruption.
"Genesis GV60 – BMW (and others) beware" is the verdict of our resident new and future models guru this week. "Established premium brands should take note of the engineering expertise in Genesis' first electric crossover." Even though the Hyundai Ioniq 5 and Kia EV6 are already well established as high-priced EVS within Hyundai Motor Group, Genesis too now has its first E-GMP model. The GV60, an electric-only crossover, isn't the luxury brand's first or even second vehicle to carry a big battery pack. The larger and strangely named Electrified GV70 as well as the eG80 (also called Electrified G80) exist too. Neither the SUV nor the sedan ride on an electric-specific platform though. Manufacturers love to gush about supposed major benefits of e-architectures but they're often riddled with all sorts of compromises, just as the platforms which underpin liquid-fuel vehicles can be. With a BEV there's no engine up front but really, what's the advantage to anyone buying the vehicle? In a Mustang Mach-E it's obvious: a usefully deep second boot. Thing is, an F-150 Lightning has one of those too. The architecture? That'll be T3. As in the gasoline version's ladder frame chassis, albeit modified. So then to HMG's Electric-Global Modular Platform. Is this a big deal for anyone who owns one of the group's models which are built around it? Actually yes. Click here for the rest and see if you agree.
Where should Mercedes and Rivian establish their new European EV factory? Good question. Legacy carmaker Mercedes and electric vehicle start-up Rivian are set to collaborate on a new factory in central and eastern Europe to produce electric vans. Who'd have imagined a deal like that two or three decades ago (closest I can think of was when Hanomag [subsequently acquired by Daimler Benz trucks] van models apparently briefly used British Motor Corporation engines)? This week, GlobalData group's Investment Monitor examines where the best option is out of Hungary, Poland and Romania. What's known so far? Earlier this month, Mercedes-Benz Vans, a business unit of the automotive giant, signed a memorandum of understanding with Rivian, the US's best-funded automotive start-up, to form a joint-venture (JV) production company for electric vans. As part of the agreement, the companies will share the cost to establish a new, electric only factory on an existing Mercedes site in central and eastern Europe. The factory will manufacture large electric vans for both companies. An opening date has yet to be confirmed, with official reports stating that the plant will begin operating "in a few years". The Mercedes JV is the latest in a series of moves by Rivian to ramp up its production capacity. The company, which counts Amazon and Ford among its key shareholders, is expected to produce 25,000 vehicles in 2022 at its manufacturing facility in Normal, Illinois.
Back to our new model futurist again, this time looking at two long service, General Motors North American marques which are now also big in China. How will buyers respond to GM's transformation of Cadillac into an electric-only brand? GM says the marque will eventually offer four electric SUVs or crossovers plus one low volume 'statement' vehicle. We explore those plans while looking at what becomes of existing models. Big in China, but lately not so big in the US (it even imports models for North American sale from China), Buick has some major change coming in the form of many EVs. It has been an awful year for the marque (and so many other brands) in the US. Yet in China, its top market, 2022 is shaping up to be memorable for the opposite reason. GM will be hoping that once the chips crisis finally ends, the brand may see better days in North America. Especially considering the 57% (YoY) collapse in H1 2022 to just 48,075 sales. Data for July and August is not available as GM now only reports quarterly.
Remember the original Honda Jazz (aka Fit) out in 1982/3 and sold widely both at home in Japan but also Asia-Pacific, here in UK and Europe? From memory highlights were a fuel sipping 1.2-litre petrol engine (Japanese buyers were offered a Turbo), tinted glass, heated rear window, a heater/demister (a/c only optional in some markets, heated rear window and a folding rear seat. Not bad for the money at the time. Fast forward 20 years to the latest Jazz we reviewed this week – Honda's 'magic' seats fold and collapse into a range of configurations for carrying passengers and stuff – we have seen this same arrangement on other Honda models for quite a while but it's still impressive. Flexible luggage capacity is partly thanks to the packaging of hybrid drivetrain components (it's electrified now and offered only in this form in most of Europe) into the chassis and within the engine bay. As for equipment, in 1982, a pushbutton radio was optional in most markets. Today in Europe, connected infotainment features and apps can be accessed via touchscreen or voice activation, including weather, parking locations, music, navigation, location finding, and phone services. LCD touchscreen interface is designed to minimise driver distraction; operation time for the most regularly-used controls is reduced by 58% compared with the previous model. The nine-inch touchscreen allows you to pinch, swipe and tap through the Honda Connect in-car audio and information system which includes DAB (Europe digita radio equivalent to HD in the US) and internet radio (with a welcome dial to control the volume rather than a touch-slider), phone interface and Bluetooth connectivity, and a rearview parking camera with dynamic guidelines. Things sure have changed in four decades.
The attraction for cabin monitoring inside a vehicle to ensure safety and improved connectivity is a growing market, with many OEMs looking into this technology for their newest models. German semiconductor manufacturer, Infineon Technologies, in collaboration with 3-D time-of-flight system specialist, pmdtechnololgies, have developed a second generation of the REAL3 automotive image sensor. This sensor will be able to offer customers an in-depth 3D imaging service providing reliable and secure face authentication for payments, accessing private data, battery charging and more. We spoke to Martin Lass, marketing manager 3D ToF imager, to find out how this technology works within vehicles as well as the applications and features it will be able to offer consumers.
A YouGov survey here in the UK has revealed a "significant" shift towards out-of-home EV (electric vehicle) charging, as public and destination charging facilities start to step up to meet growing demand. The survey, conducted by YouGov, on behalf of vehicle charging specialist CTEK, showed only 56% of EV owners are now charging at home (down from 78% in 2021) with 20% charging at shopping centres, 20% at work, 11% at hotels and 8% at restaurants. 17% are charging at petrol stations, but only 7% give this as their preferred place to charge, and 12% actually say that not having to visit petrol stations is their favourite thing about EV ownership. Data from Zap Map showed the number of public charge points had risen by 34% since last year and the survey also found availability of public charging was now far less of a concern for EV owners with only 8% giving lack of local charging facilities as their biggest frustration, compared with 30% in 2021. However, almost three quarters (71%) of UK motorists still felt more charging infrastructure was needed to meet growing demand for EV charging and, although this had reduced slightly from 78% in 2021, remained the highest level in Europe. The importance of out of home charging was further evidenced by the 44% of respondents who said availability of public charging made them more likely to buy an EV. In addition, 50% of drivers said they would be more likely to buy an EV if they had charging available at work and that rose to 81% amongst former EV owners.
Data released by the Moscow-based AEB shows that sales of new cars and LCVs in Russia decreased by 62.4% year-on-year in August. Just 41,698 light vehicles were sold in the month of August. Year-to-date sales are 60.7% off on the same period last year with light vehicles sales totalling 410,548 units. Many manufacturers have exited Russia after the country's invasion of neighbouring Ukraine in February. Unlike the usual practice, the AEB press release containing the data was notably devoid of any comment on the data or market trend from a member of the AEB Automobile Manufacturers' Committee. Although the August numbers make for grim reading, analysts at LMC Automotive, a GlobalData company, says that an upward trend in Russian LV demand is evident as the selling rate increased for the second consecutive month from the June low-point. The PV (passenger vehicle – car) SAAR picked up from 309k in June and 353k in July to 458k last month. LCV sales fared better, falling by 57% YoY.
Sales of new passenger vehicles in China continued to rebound strongly in August 2022, by 29% year on year to 1.87m units from weak year earlier levels, according to retail data released by the report by the China Passenger Car Association. The market last month benefited from the significant pent up demand which resulted from the widespread Covid lockdowns in the first half of the year and are still ongoing, and rising, in some cities. In addition, the government in June halved vehicle purchase tax to 5% from 10%, until the end of 2022, on fuel efficient passenger vehicles costing up to CNY300,000 (US$45,000) to help the auto industry recover. CPCA said deliveries of passenger vehicles to dealers, aka wholesales, surged 38% to 2.1 million units last month from the weak year earlier level when shipments were severely affected by supply chain shortages. Dealer stock recovered in the last two months which the association said would help stabilise the retail market.
BMW has announced it will opt for cylindrical battery cells on its electric vehicles (EVs) for a new generation of vehicles to be made from 2025. The decision to choose cylindrical cells means that BMW is following Tesla, with its 4680 cylindrical battery. The new generation batteries are optimised for the new vehicle architecture ('NEUE KLASSE') and BMW claims increased energy density of more than 20% for performance enhancements that include faster charging (up to 30% faster) and longer range (up to 30% more). According to Frank Weber, member of the Board of Management of BMW AG responsible for Development: "We are also reducing CO2 emissions from cell production by up to 60 percent. These are big steps for sustainability and customer benefits." To supply the battery cells needed for the NEUE KLASSE, the BMW Group has awarded contracts in the two-digit billion-euro range for construction of battery cell factories to CATL and EVE Energy. Both partners will build two gigafactories in China and Europe. Each of the battery cell factories will have a total annual capacity of up to 20 GWh. Plans call for two more battery cell factories to be built in the North American free trade zone, USMCA, for which the partners have not yet been nominated.
Volvo Trucks has begun series production of the electric versions of the company's most important product range, its heavy-duty trucks: Volvo FH, Volvo FM, and Volvo FMX. These trucks can operate at a total weight of 44 tonnes Gross Vehicle Weight (GVW) and the three models represent around two thirds of the company's sales. With these new additions, Volvo Trucks says it has six electric truck models in series production globally – the broadest electric truck line up in the industry.
Due to the announcement that Monday 19 September is a Bank Holiday here in England for the late Queen's funeral, Just Auto (and other UK based GlobalData websites and offices) will be closed. Updates and our newsletter will resume on Tuesday.
Have a nice weekend.
Graeme Roberts, Deputy Editor, Just Auto