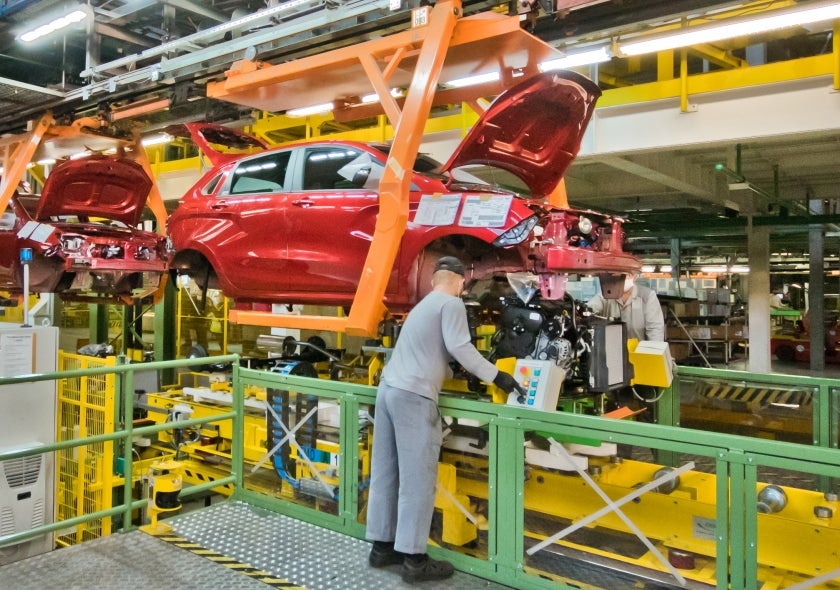 Data released by the Moscow-based AEB shows that sales of new cars and LCVs in Russia decreased by 62.4% year-on-year in August.
Just 41,698 light vehicles were sold in the month of August. Year-to-date sales are 60.7% off on the same period last year with light vehicles sales totalling 410,548 units.
Many manufacturers have exited Russia after the country's invasion of neighbouring Ukraine in February.
Unlike the usual practice, the AEB press release containing the data was notably devoid of any comment on the data or market trend from a member of the AEB Automobile Manufacturers' Committee.
Although the August numbers make for grim reading, analysts at LMC Automotive, a GlobalData company, says that an upward trend in Russian LV demand is evident as the selling rate increased for the second consecutive month from the June low-point.
The PV (passenger vehicle – car) SAAR picked up from 309k in June and 353k in July to 458k last month. LCV sales fared better, falling by 57% YoY.
LMC says the pressure on vehicle pricing has eased, but average car prices were still up by 20-25% in the first half of 2022. Following the restart of production of some domestic models, the supply situation for them will ease in the last few months of the year, but the suspension of the import and production for so many foreign brands means that severe supply constraints will be in place for the rest of the year and most likely into 2023.