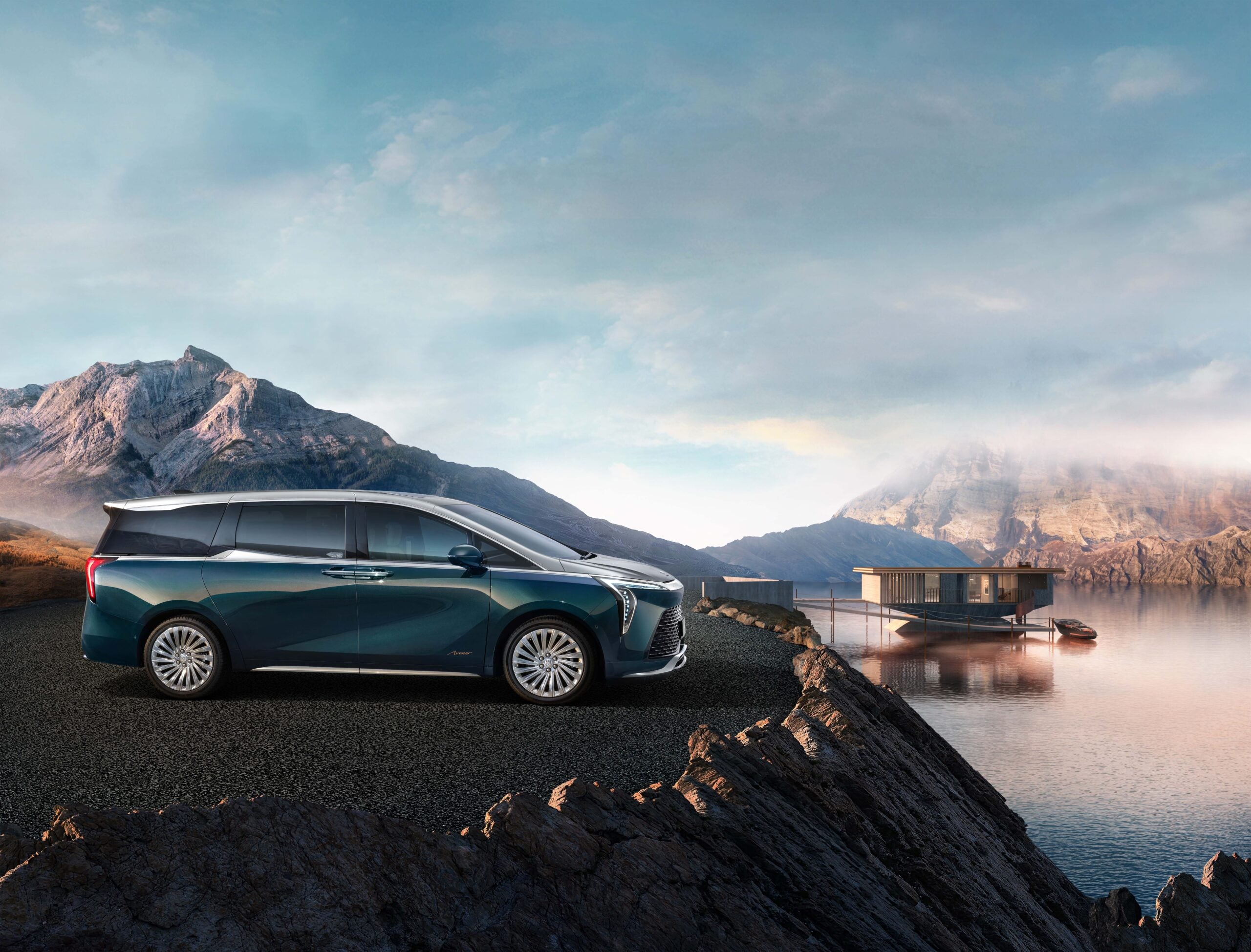 It has been an awful year for Buick (and so many other brands) in the USA. Yet in China, the marque's number one market, 2022 is shaping up to be memorable for the opposite reason.
GM will be hoping that once the chips crisis finally ends, the brand may see better days in North America. Especially considering what was a 57 per cent (YoY) collapse in H1 to just 48,075 vehicle sales. Data for July and August are not available as GM USA only reports by the quarter.
In China, an excellent image, competitive pricing and crucially, a stream of new models has seen Buick perfectly placed to benefit from the ongoing (if uneven) recovery.
The fresh metal just keeps coming in all manner of segments and buyers responding accordingly. Deliveries totalled 277,284 units in the first half of 2022. A number for August wasn't available at the time of writing but July was good: 65,790 locally built cars, MPVs and SUVs. This meant Buick was only a few hundred units behind 10th placed Mercedes-Benz.
For General Motors and its joint venture partner SAIC to continue seeing excellent results, the new models will have to keep coming rapidly. Also, the Buick range is large and contains surprisingly few electrified vehicles: big investments must keep being made.
Cars
While people in the USA love their SUVs and pick-ups, buyers in the world's largest market tend to prefer cars. So it's no surprise that the Verano is Buick's best seller there.
The Verano Pro, revealed at Auto Shanghai in April 2021, is the successor to the Verano, that sedan having been launched in 2015. The newer C segment model is powered by a 1.5-litre Ecotec-branded four-cylinder petrol engine (RPO code: LAH). In this car it develops 135 kW and 250 Nm, drive going to the front wheels via a CVT.
SAIC GM will probably manufacture the Verano Pro until 2028, facelifting it towards the end of 2024.
Two other similarly sized models also exist, though neither performs as well as the Verano Plus. These are the Excelle and Excelle GT. The first is due for a facelift soon while the latter, launched in 2017, should have a successor in 2024.
The Regal (similar to the Opel Insignia) is another in-demand sedan and the larger LaCrosse also remains popular in the PRC. Their successors should arrive in 2023/2024. The architecture will again be a General Motors one with production taking place in SAIC GM plants.
While covered prototypes of the LaCrosse have in recent days been observed testing on public roads in Michigan it's unlikely that the car will be available in North America.
SUVs & Crossovers
'Envista' is the name of the newest Buick, this special model for the Chinese market having just premiered at the Chengdu motor show. It won't be available in the US.
A turbocharged 1.5-litre engine powers the 4,638 mm long crossover-coupe. The VSS-F platform, a 2,700 mm wheelbase dimension and certain other things are shared with the Chevrolet Seeker, another new model which is mainly for China. Production will likely last until 2029 with a facelift in 2026.
The Electra is to be a 4.7-4.9 m long electric crossover for China and North America. It should be closely related to a similarly sized model for Chevrolet.
In November 2020, General Motors stated that "Buick's line-up would include two Ultium-based EVs". The Electra-X, a concept, was revealed on 1 June, the work of GM's PATAC engineering and design team in Shanghai. Images of another concept, this one a big coupe called Wildcat, were released by the brand's US division on the same day.
It was further announced on 1 June that the Buick brand would be electric-only "by the end of the decade" in North America. Also, no models powered by liquid-fuel engines will be launched there after 2024. The Electra goes on sale in 2024 although it might be available in China before then.
Future EVs are expected to be called Electra plus an alphanumeric identifier. Not entirely dissimilar to, for example, Audi's Q5 e-tron, A6 e-tron and so on.
North America's Enclave, a crossover, isn't that much lengthier than the future Electra-plus-letter-plus-number. But there is another, newer model with an identical name built and sold in China.
Introduced in the final quarter of 2017, the US-made crossover was facelifted for the 2022 model year and will therefore likely come to the end of its lifecycle in CY2024 or 2025.
C1YB, the existing Enclave, is larger than C1UB-S, the Chinese market Enclave. Launched at the end of 2019, this was Buick's first locally made seven-seater. The 4,981 mm long model shares much, including a wheelbase dimension, with the 5,050 mm Cadillac XT6.
The SAIC GM Enclave is powered by GM's LSY engine. This 2.0-litre petrol turbo produces a claimed 174 kW and 350 Nm and is linked to a nine-speed automatic gearbox.
Both Enclaves should be replaced by a single model which is part of the Electra sub-brand.
Minivans
The GL8 name is not what it seems, there being multiple models of what is a large minivan family, each one built in China.
The fourth generation was announced in June as the GL8 Century before becoming the GL8 Avenir two months later with no explanation (see image). It is presumed that GM China has not communicated that Avenir will be a trim level of the GL8 Century. Production of this 5,230 mm long luxury model is due to commence later this year.
SAIC and General Motors are also keeping generations two (GL8 Legacy: dating to 2016) and three (GL8 ES: dating to 2010) in production for some years years yet as less expensive alternatives.
This is the sixth of seven features which highlight future models for General Motors' JVs plus its wholly-owned brands. The previous five were, in order: Baojun, Wuling, Chevrolet EVs, Chevrolet ICE models and GMC/GMC Hummer. Cadillac will be the seventh report.