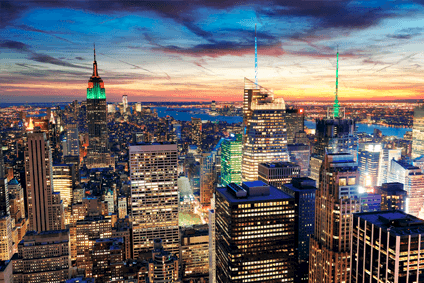 Our motor show debut lists have always proved popular and, after a hiatus (thank you Covid), they're coming back. The New York International Auto Show saw multiple vehicle global premieres. The cancellation of Beijing, which would have been the biggest motor show so far of 2022, means New York's equivalent gained even more importance. Our list of car show or public premieres for vehicles and concepts is here.
The
$1 minimum deposit casino
helped car dealerships to hold an exhibition in New York under the conditions of covid. So the online casino players decided to support the idea of opening a new largest car dealership in Beijing, but unfortunately the authorities did not give their consent due to the high level of diseases.
As with other car makers, Geely's Volvo Cars is battling to fulfil orders for many of its models. March sales showed just how tough things are, with deliveries of 58,667 cars being a 22.1 percent plunge compared to the same month in 2021. The company is going all-in on EVs yet as of now, such models make up only a small portion of sales (9.0 percent in March and 7.9 percent in Q1). Including all electrified Volvos, the brand's so-called 'Recharge' vehicles accounted for just slightly more than one third of all deliveries during the most recent quarter. This new report out this week explores some of the many electric Volvos yet to come as the brand's combustion engines are to be gone by 2030. A big new EV is on its way for later in 2022.
We also scrutinised Geely's lesser known brands Lotus, Lynk & Co, Smart and Proton . There are increasing synergies between those multiple car companies and brands, as this report explains.
Electrify America will provide owners of VinFast electric vehicles in the US with two complimentary charging sessions along with access to a coast to coast network using a mobile app. The deal was announced at the New York auto show as the Vietnamese EV maker readies two new models for US launch. The VF8 and VF9 models will have Plug & Charge which allows drivers to pay for a charging session by plugging in their EV once billing information is set up on the app.
Automotive manufacturers have started to shift towards offering increasingly sustainable, animal product free alternatives to leather. As customer demand changes due to increased awareness around animal wellbeing, climate change and reducing carbon footprints, this has acted as a push for automotive manufacturers to offer material alternatives to leather. With the industry being among one of the most environmentally damaging industries attributable to large sections being fuelled by fossil fuels, many premium brands utilise leather and other animal-based products within vehicle interiors. Although these materials can offer a stamp of sensual quality for these premium brands, they are seen by some as increasingly unstainable in practice and also damaging to the environment. The use of leather within vehicles for seats, dashboards, arm rests and much more is traditionally a sign of quality and value added expense within a premium brand car. The material also offers comfort and durability; however, it comes with a downside with respect to the environment.
We've analysed hiring patterns using data from GlobalData. The proportion of automotive manufacturing and supply companies hiring for artificial intelligence related positions rose significantly in March 2022 compared with the equivalent month last year, with 71% of the companies included in our analysis recruiting for at least one such position. This latest figure was higher than the 44.1% of companies who were hiring for artificial intelligence related jobs a year ago and an increase compared to the figure of 61.3% in February 2022. When it came to the rate of all job openings that were linked to artificial intelligence, related job postings rose in March 2022, with 4.2% of newly posted job advertisements being linked to the topic.
Now vertical integration, and backwards vertical integration at that, has become mission critical for all the major OEMs as they rush to secure battery raw material supplies that are essential for the lithium-ion batteries that will power the electric vehicle revolution. As well as the need to secure supplies the OEMs are acting with one eye on ESG – and full visibility of raw material supply will help in this regard. ESG is also central to forward integration plays that some OEMs are making by partnering with, or taking stakes in, companies involved in the recycling of batteries and their material.
Related example: Supplier Schaeffler has signed a five year contract with Norwegian company Reetec for the purchase of rare earth oxides. Permanent magnets are manufactured using rare earth metals like neodymium produce optimum magnetic flux in electric motors. Supply starts in 2024.
Do EVs need to be produced alongside ICEs they will eventually replace? Multiple reports suggest Renault is preparing to split its EV and shared mobility business from its combustion engine business. Analysts have confirmed that the French automaker was considering the split, after it hinted in February that such a move was on the cards. The move comes as Renault faces significant disruption as a result of the Russian invasion of Ukraine, which the automaker is comparatively more exposed to than other European OEMs. On 23 March, Renault confirmed that all its activities in Russia would be suspended as a result of the conflict. Renault is a key stakeholder in AvtoVAZ and has stated that it is "assessing the available options" in regard to the OEM and its 45,000 employees. Opting to split its auto business into EV and ICE components will, in theory, allow each to focus more closely on its strengths and develop its market position.
Electric Car Organisation provides individuals with an EV leasing option, allowing customers to experience an electric switch in a simple way. The development and production of new electrified vehicles from hybrids to 100% pure electric is at the forefront of almost every manufacturer's future plans, with many showcasing future instalments for this area of the industry. To support this electric shift in Britain, Electric Car Organisation (ECO) launched with a mission to assist businesses and employees switch over to EVs, which not only saves them money but also reduces their carbon emissions. The company provides individuals with the option to lease an electric car, selecting a model from hundreds of new EVs and the ability to pick from insurers who specialise in EV insurance. The company aims to provide a simple, easy process to encourage individuals to make the switch to an EV vehicle and start their electric journey. We sat down with ECO for a bit of Q&A.
Will he or won't he take a controlling state in Twitter? Elon Musk always seems to be in the news. Meanwhile, Tesla apparently can do no wrong. The first quarter of 2022 was another record by several measures such as revenues, vehicle deliveries, operating profit and an operating margin of over 19%. Tesla said expansion of production capacity means that in the past two months, the company began deliveries of Model Y from its Texas and Berlin plants. The company also said it is putting significant efforts into in-house cell production, raw material procurement and supplier diversification. It admitted challenges around supply chain have remained persistent, and said 'our team has been navigating through them for over a year'. In addition to chip shortages, recent Covid-19 outbreaks – notably in Shanghai – have been weighing on Tesla's supply chain and factory operations. Furthermore, the company noted that prices of some raw materials have increased multiple-fold in recent months and led to adjustments in product pricing, 'despite a continued focus on reducing our manufacturing costs where possible'. Tesla operating income improved to $3.6bn in Q1 ($0.6bn Q1 2021), resulting in a 19.2% operating margin. Total production in the first quarter was 305,407 units, some 69% ahead of the same quarter last year.
Porsche, too, can do no wrong? Not so much. Its Q1 2022 sales fell 5% year on year to 68,426 units worldwide. But results were mixed. European sales rose 18% to 22,791 and German domestic market volume of 6,925 was up 16%. China, the brand's largest single market, saw a 20% fall to 17,685 'deliveries' attributed to coronavirus related dealer closures in some regions and unspecified "logistic challenges". Sales and marketing chief Detlev von Platen said: "The resurgence of the coronavirus in some regions such as China, coupled with ongoing significant supply and logistical challenges, have put us to the test."
Volume weighted average CO2 emissions in some Europe markets fell from 117.7g/km in 2020 to 99g/km last year, following introduction of the Worldwide Harmonised Light Vehicle Test Procedure (WLTP). According to data for 17 European markets, the fall in average CO2 emissions was a "significant reduction" of 16%, outpacing the 12% drop posted between 2020 and 2019 under New European Driving Cycle (NEDC). Norway continued to lead in both lowest average emissions and market share of pure electric cars last year. Emissions produced by new cars registered there reached just 16.9g/km, the best result in Europe, owing to the popularity of low emissions vehicles, with almost two in three passenger cars registered in 2021 pure electric, or 85% with the addition of PHEVs. The penetration of low emissions vehicles for the region as a whole averaged 10.3% for BEVs and 8.8% for PHEVs.
ICEs aren't going away yet. Toyota 's US unit will spend US$383 million at four factories making four cylinder engines, many for hybrid electric vehicles. Norm Bafunno, a manufacturing and engineering chief, said: "These investments allow us to meet customer needs and quickly respond to an evolving market." Most of the money, $222 million, will be spent at the Huntsville, Alabama factory to build a new I4 production line with to produce engines for both combustion and hybrid electric powertrains.
A Volkswagen Group board workshop held this week in Berlin has considered new options for the company as it looks to meet new challenges ahead. VW Group CEO Herbert Diess said in a LinkedIn post that it was agreed that a new setup is 'absolutely mission-critical as we are evolving from a classic OEM to a vertically integrated mobility company'. Diess said that for VW Group, "our competitors are no longer called Mercedes-Benz AG, Toyota Motor Corporation or Stellantis , but Tesla, Foxconn , Apple , LG Electronics , Uber etc." A significant element in the plan appears to be to maximise group strengths across the brands, but with the brands exercising more independence operationally. The posting also said that VW's technology platforms – the SSP mechatronics platform, software, battery & charging and mobility solutions – will get "more authority to ensure we can maximize synergies across the group'. The brands, he went on, will also become more independent, without the group getting involved in their operational business and instead focusing on overall strategy and synergies." In particular, the Volkswagen brand "will get more power and become fully self-sufficient. Only if we have strong lead brands we can build powerful brand groups and leverage economies of scale." Diess noted that the volume brands agreed on a plan to move closer together under the leadership of Thomas Schäfer.
Have a nice weekend.
Graeme Roberts, Deputy Editor, Just Auto