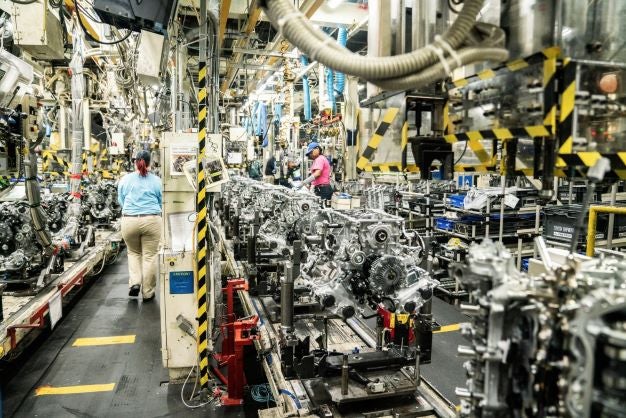 Toyota's US unit will spend US$383 million at four factories making four cylinder engines, many for hybrid electric vehicles.
Norm Bafunno, a manufacturing and engineering chief, said: "These investments allow us to meet customer needs and quickly respond to an evolving market."
Most of the money, $222 million, will be spent at the Huntsville, Alabama factory to build a new I4 production line with to produce engines for both combustion and hybrid electric powertrains.
The plant will expand by 114,000 square feet, its sixth increase since 2003. It can build 900,000 engines a year.
In Georgetown, Kentucky, $16 million will expand flexibility of the four cylinder engine line announced last autum.
The powertrain factory can produce up to 600,000 units annually.
Kentucky, Toyota's original US 'transplant', is now the company's largest factory, producing seven Toyota and Lexus models, as well as I4 and V6 powertrains.
Allocated $109 million, the Troy Missouri factory will get new equipment to build four cylinder engine heads on three production lines. The plant can make three million heads a year.
In Jackson, Tennessee, the automaker will spend $36 million updating equipment to build I4 cylinder blocks. The plant has capacity for two million.