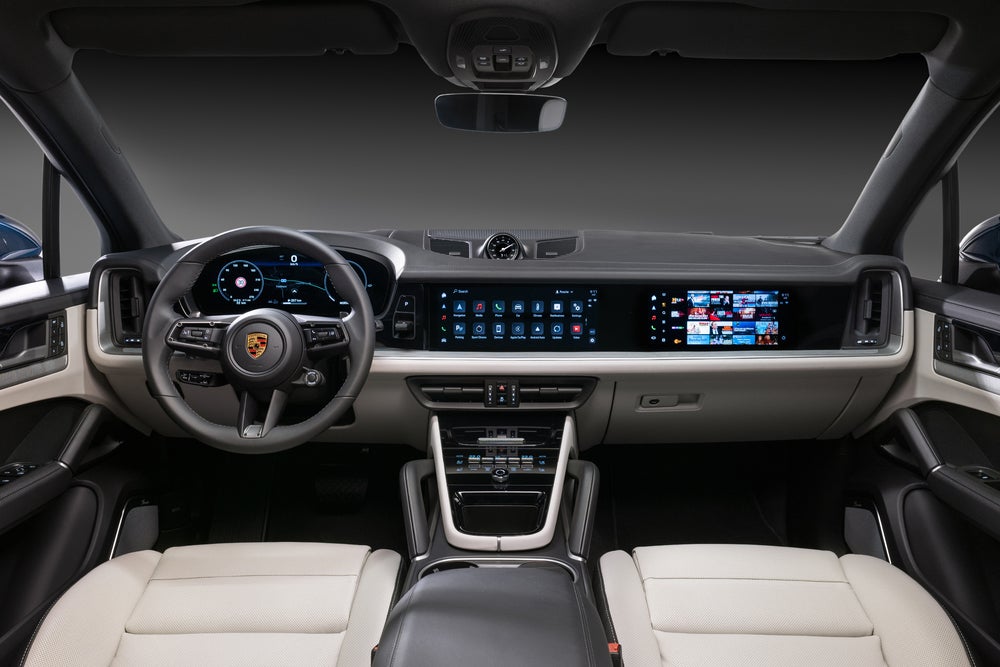 How will the metaverse shape future in-car experiences? This week GlobalData analyst Amalia Maiden considered the opportunities and challenges ahead. The concept of the metaverse has been around since the 1990s, but over the past two years it has gained much greater attention – although much of this has been met with heavy scepticism. Despite the naysayers, and although it is still in its early stages, the metaverse is already predicted to become a significant opportunity for the automotive industry by 2030, with a market forecast of US$626.5bn, according to GlobalData. By definition, the metaverse is a virtual world where users share experiences and interact in real time within simulated scenarios. It brings together a range of next-generation technologies from cloud computing to artificial intelligence (AI), blockchain, virtual reality (VR), digital twins, and adtech. While still largely conceptual, the metaverse could transform how people work, shop, communicate, and consume content. One of the most promising applications of the metaverse in the automotive industry is the ability to make digital media experiences more immersive, inclusive, and accessible than they are today. As the industry moves toward fully self-driving vehicles, which are predicted to arrive around 2035, the metaverse and augmented reality (AR) will play a significant role in onboard information and entertainment systems.
In-wheel motors
McLaren Applied is combining its next-generation IPG5 800V silicon carbide inverter with Elaphe's range of in-wheel motors, creating a highly efficient system that will enhance EV packaging, efficiency and driving dynamics. We spoke to Steve Lambert, head of electrification to learn more about the partnership as well as the benefits of combining the two companies' technologies.
Updated Corolla hybrid
You need to compare old and new side by side to see the differences but the big change is under the hood of Toyota's latest British built Corolla – a new hybrid system. What Toyota Motor Corporation labels a fifth generation system has just arrived for this European market C-segment contender. The next C-HR, due later in the year, will also have it. Toyota claims smoother acceleration thanks to a recalibration of the throttle and transmission. A new battery also features, this being smaller and lighter and with a higher output. Weight is reduced by 18kg with power up 14%. The chemistry is lithium-ion. The transaxle is less bulky and now lighter, there's a redesigned motor-generator and the same applies to the Power Control Unit. A novel stator coil winding method is one of the ways in which Toyota's supplier reduced the motor's dimensions.
Honda locks in chip supply
Chips have been on many an auto exec's mind since the Covid pandemic and we are not talking about the ones made from potatoes and served with fried fish. Microprocessor supply has been a big issue slowing auto production and automakers have been eyeing new sources of supply and less reliance on China. So no surprise Honda Motor said it had agreed to strengthen its collaboration with Taiwan Semiconductor Manufacturing Company (TSMC) to secure future supplies of chips for its vehicles following the severe shortages which had held back vehicle production over the last two years. The automaker said it expected to begin buying semiconductors directly from the world's largest chipmaker from 2025 and also suggested the two companies were considering collaborating on product development. Earlier this week Just Auto reported that Honda was stepping up development and production of battery electric vehicles (BEVs), with plans to invest US$40bn to achieve annual sales of 2m units globally by 2030 from very limited volume last year.
VinFast cash booster
Vietnam's largest private conglomerate Vingroup and its chairman Pham Nhat Vuong plan to inject US$1.5bn into their automaker VinFast over the next year to help the company achieve its global expansion targets, according to local reports. Pham Nhat Vuong was reported to have agreed to personally inject $1bn over the next year while VinGroup will provide an extra $500m, both by way of non refundable grants. A further $1bn was expected to be made available as a loan repayable within five years. Fresh capital of $2.5bn would be made available to Vinfast to help fund its global expansion which includes establishment in overseas markets, including North America and Europe, construction of an electric vehicle (EV) plant in the US, plus new product development.
UK car output up
UK car production rose 6.0% in the first three months of 2023, to 219,887 units, according to the latest figures published by the Society of Motor Manufacturers and Traders (SMMT). As the global shortage of semiconductors and other components begins to ease, factories produced 12,540 units more than Q1 last year, driven by exports which increased 6.6% and represented almost eight in 10 cars made in Britain. March rounded off the period with volumes up 6.1% to 81,605 as exports drove growth, up 10.4% to 61,546 units, offsetting a 5.1% decline in car production for the UK as 20,059 cars were made for the domestic market. At 63.6%, the EU took the largest share of exported cars, (39,172 units), as shipments rose 4.9%, while those to the next biggest markets, the US and China declined by 4.1% and 8.3% respectively. Exports to Turkey, Japan, Australia and South Korea, meanwhile, all rose, though combined they represented just 11.9% of all cars heading abroad in March. Canada, Mexico and Israel rounded off the top 10 markets for UK car exports last month, with only those to Canada down, by 111 units.
EV value chain challenge
Automotive component suppliers are facing major headwinds as they also attempt to address value chains configuring towards electric vehicles, according to a study by consultants Deloitte. It said its Automotive Supplier Study shows that automotive component segments tied to electric vehicles (EVs) continue a strong upward trajectory, with total revenue for electric drivetrains and battery and fuel cells segments expected to potentially increase 245% from 2022 to 2027. However, it also said that amid the impact of multiple obstacles over the past three years and the compounding effect of an inflationary environment, some automotive suppliers will be unable to continue to invest and grow and that may lead to greater industry consolidation. Deloitte also said that strong government incentives (such as the IRA in the US) aim to reduce dependence on globally integrated supply chain structure and could force a rethink of existing supplier relationships and material sourcing strategies.
Mixed GM Q1 results
General Motors has reported a revenue rise but a softening of profits for the first quarter of 2023 but nonetheless hiked its full year forecast. Q1 revenue was US$39,985m, up 11% on Q1 2023's $35,979m, net income was down 18.5% to $2,395m ($2,939m) and EBIT-adjusted was off 6% to $3,803m from $4,044m. The automaker's updated guidance: net income of $8.4bn-$9.9bn, compared to the previous outlook of $8.7bn-$10.1bn, including $0.9bn of charges related to the voluntary staff cuts programe; EBIT-adjusted of $11bn-$13bn, compared to $10.5bn-$12.5bn.
Bolt axed
GM is ending production of its first long range BEVs, the Chevrolet Bolt EV and Bolt EUV, at the end of 2023, a media report said. TheDetroitBureau.com said the announcement came when the nameplate is achieving record sales and helping GM to become second only to Tesla in the US EV market but the automaker is introducing a new generation of BEVs including the Chevy Blazer, Equinox and Silverado models. "We have progressed so far that it's now time to plan to end the Chevrolet Bolt EV and EUV production," the website quoted GM chairman and CEO as saying. First launched in 2016, Bolt was GM's first serious entry into the BEV market and underscored Barra's pronouncement the automaker would switch entirely to all electric powertrains by 2035, the report said.
HMG US battery JV
Hyundai Motor Group (HMG) confirmed earlier reported plans for a US EV battery cell production joint venture with SK On. Group affiliates Hyundai Motor Company, Kia Corporation and Hyundai Mobis each approved the plan at respective board meetings this week. In November 2022, the group signed a memorandum of understanding (MOU) with SK On to secure EV battery supply for North America. Total investment was expected to be approximately US$5bn with the group and SK On each holding half. Through the JV, both parties plan to establish an EV battery cell plant in Bartow County, Georgia, close to the Hyundai plant in Alabama, Kia also in Georgia and the group's Metaplant America.
Hunted becomes the hunter
KG Mobility, formerly SsangYong Motor, reportedly is acquiring electric bus maker Edison Motors as part of its business diversification strategy. Yonhap News agency, citing a regulatory filing, said a bankruptcy court in Changwon had picked KG Mobility as a preferred bidder to acquire Edison which has been under a court led debt rescheduling programme since January. Edison previously tried to acquire SsangYong Motor early last year but failed to make a full payment for the debt laden carmaker, which was under court receivership, by the 25 March. The Seoul Bankruptcy Court next picked KG as final bidder to acquire SsangYong in June 2023 and approved its debt payment plans in August.
Bosch and chips
Bosch is expanding its semiconductor business with silicon carbide chips. The technology company plans to acquire assets of the U.S. chipmaker TSI Semiconductors, based in Roseville, California. With a workforce of 250, the company is a foundry for application-specific integrated circuits, or ASICs. Currently, it mainly develops and produces large volumes of chips on 200-millimeter silicon wafers for applications in the mobility, telecommunications, energy, and life sciences industries.
Unipart's good 2022
Logistics specialist Unipart Group said group turnover increased in 2022 to GBP917.3m (2021: GBP821.6m), delivering underlying profit before interest and tax of GBP12.2m (GBP9.6m). "Significant business growth in 2022 contributed to positive financial results," the company said in a statement. New Unipart Logistics contracts with [construction equipment maker] JCB and Airbus will see nearly 1,000 people join the company in 2023, and Unipart Manufacturing's electric vehicle battery production facility joint venture began making battery packs for the Lotus Evija hypercar. Group CEO Darren Leigh said: "Despite the global challenges affecting economies and supply chains, 2022 was a positive year with double-digit revenue and earnings growth across our business. We start 2023 with a strong order book and are ideally placed for long-term sustainable growth."
Visteon Q1 sales rise
Visteon Corporation this week reported net Q1 2022 sales of US$967m, a year over year increase of 22% excluding negative currency effects of 4%. Total industry vehicle production increased 6%, while vehicle production at the Tier 1 supplier's top customers increased 9%. Visteon said sales outperformed customer vehicle production volume for the 16th consecutive quarter driven by continued high demand for digital cockpit products. Gross margin was $110m and net income $34m. Adjusted EBITDA was $99m or 10.2% of sales, up $28m. The increase reflected higher sales volume and timing of customer recoveries, partially offset by higher engineering and SG&A expenses supporting business growth, as well as an unfavorable foreign exchange impact, Visteon said.
Volvo Car Q1 profits off
Geely-owned Volvo Cars has reported its first quarter earnings fell to SEK 5.1bn (around USD500m) from SEK 6bn last year. However, the result surpassed analyst projections and there was a 7% increase in operating profits that excluded JVs to SEK 6.3 bn. The company faced headwinds in the shape of high raw material prices and volatility in world markets. During the first quarter, Volvo Cars sales increased 10% compared to the same period last year, with fully electric car sales growing by 157%. This performance took the share of fully electric cars to 18%, versus 8% in the first quarter last year.
Graeme Roberts, Deputy Editor, Just Auto