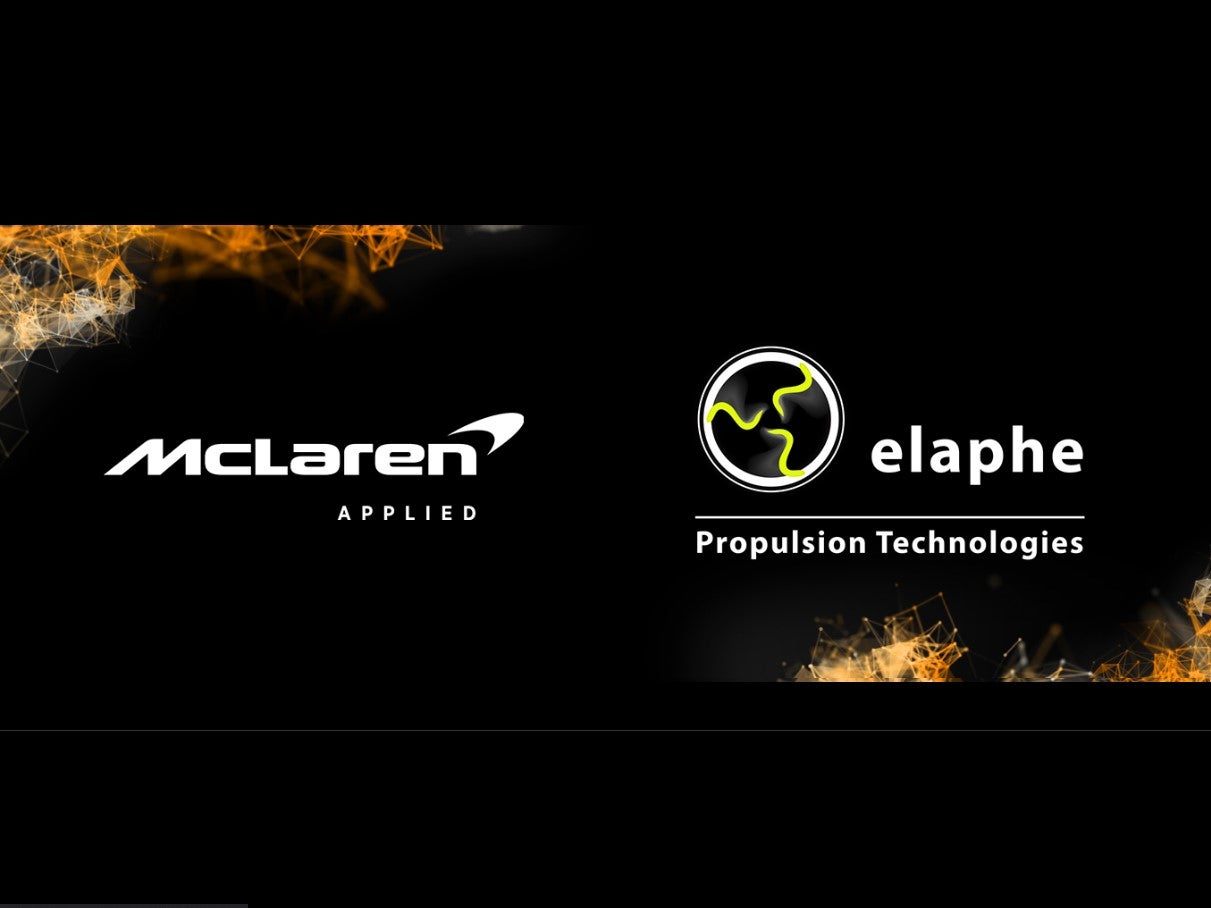 Efficiency and driving dynamics are key for designing a new EV for the market. With this in mind McLaren Applied has partnered with in-wheel motor specialists, Elaphe, to help automakers enhance overall electric vehicle (EV) performance.
McLaren Applied is combining its next-generation IPG5 800V silicon carbide inverter with Elaphe's range of in-wheel motors, creating a highly efficient system that will enhance EV packaging, efficiency and driving dynamics.
We spoke to Steve Lambert, head of electrification to learn more about the partnership as well as the benefits of combining the two companies' technologies.
Just Auto (JA): How did the partnership with Elaphe come to be?
Steve Lambert (SL): Three decades in automotive and cutting-edge motorsport have given McLaren Applied world-leading expertise in electrification, and we're in constant discussions with OEMs and Tier 1 suppliers about possible collaboration.
We started talking to Elaphe after launching IPG5 in 2022, our next generation 800V silicon carbide inverter, and it soon became apparent that we share the same philosophy when it comes to tech development and the potential to improve EV efficiency and performance. We're excited to see where the partnership goes.
What are some of the key benefits of combining technology from McLaren Applied and Elaphe?
McLaren Applied and Elaphe's compact, power-dense powertrain solution saves space and unlocks new possibilities for EV packaging. These significant space and weight savings reduce vehicle energy consumption – offering automakers the ability to design for minimised aerodynamic drag and rolling resistance.
Additionally, the features that McLaren Applied has honed through top-tier motorsport, such as variable switching frequency, pairs perfectly with Elaphe's direct-drive technology, to deliver new levels of driving dynamics and character into electric vehicles.
What possibilities does this unlock for the McLaren EV space?
McLaren Applied has a proud heritage in power electronics and safety-critical systems in the automotive industry. This expertise led to the creation of the next-generation inverter technology, providing unrivalled power density, efficiency, and compactness at scale, enabling OEMs to develop faster charging, longer range EVs.
At just 3.79L in size and weighing 5.5 kilograms, our IPG5 is compact and complements the new packaging possibilities already afforded by EV architecture.
Late last year we announced we'd added American hybrid sports car marque Czinger to our growing list of OEM customers. Now we have the Elaphe partnership, with more in the pipeline. The inverter technology is just the start for us, and we envisage moving into the whole EDU (electric drive unit) space pretty quickly.
How will this combination of technology impact a customer's driving experience?
Our goal is to help OEMs give their electric vehicles character, improving driver engagement and differentiation from the competition. EVs have broken through to the mainstream, and in certain use cases have proven to be more practical and financially viable than ICE alternatives. But EV owners shouldn't have to compromise on driving experience.
Our IPG5 800V silicon carbide inverter enables carmakers to run continuously varying switching frequencies in their EV drivetrain. High switching frequencies enable the control of electric motors up to high speeds for maximum performance, whereas low switching frequencies can be used for greater efficiency, and therefore longer range, during low-performance running. Being able to switch between the two provides the best of both worlds.
What are the next goals and steps?
McLaren Applied is on a high-growth trajectory. We remain at the cutting-edge of technology development, working with leading OEMs and Tier 1 suppliers. We want to drive the shift towards higher efficiency and performance in EVs.