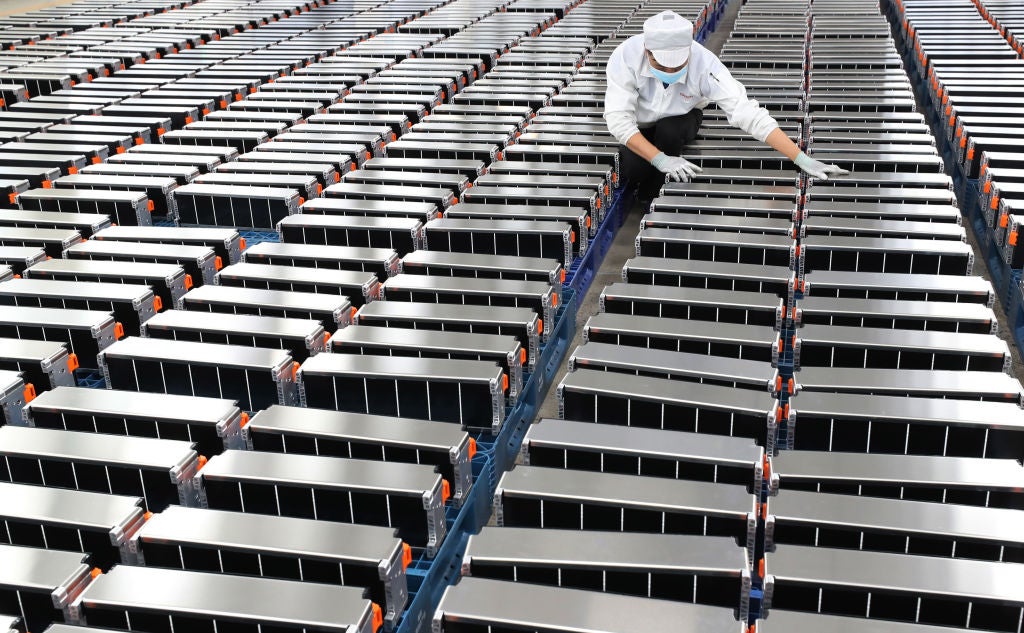 Automotive component suppliers are facing major headwinds as they also attempt to address value chains configuring towards electric vehicles, according to a study by consultants Deloitte.
Deloitte said its Automotive Supplier Study shows that automotive component segments tied to electric vehicles (EVs) continue a strong upward trajectory, with total revenue for electric drivetrains and battery and fuel cells segments expected to potentially increase 245% from 2022 to 2027.
However, it also said that amid the impact of multiple obstacles over the past three years and the compounding effect of an inflationary environment, some automotive suppliers will be unable to continue to invest and grow and that may lead to greater industry consolidation.
Deloitte also said that strong government incentives (such as the IRA in the US) aim to reduce dependence on globally integrated supply chain structure and could force a rethink of existing supplier relationships and material sourcing strategies.
The consultant company's report points out that automotive manufacturers and suppliers generally continue to realign their strategies to meet changing economic, geopolitical and industrial headwinds around EV adoption, increasing capital costs, unstable raw material sourcing and declining revenue projections tied to legacy cluster components. Deloitte's sixth "Automotive Supplier Study" examines these impacts on the supplier landscape as it braces for the potential of continued disruption and fundamental change on the horizon. The study is based on a quantitative analysis of financial performance from nearly 300 global automotive suppliers to study how electrification adoption could impact supplier components.
Automakers aim to reduce complexity amid capital concerns
Deloitte said that as some automakers focus on EV-driven production models, this shift towards more standardized, less complicated vehicle architectures may lead to fewer, more competitive opportunities for suppliers to engage with OEM customers. This may also create significant friction among existing suppliers trying to keep up with these fundamental changes as automakers find themselves either "all in" regarding electrification, versus those looking to maintain a foothold in the legacy internal combustion engine (ICE) world.
As a result of the semiconductor shortage, some automakers used cratered inventories to their advantage via increased pricing and profitability. This was, and currently still is, a stark contrast to the supplier landscape, where low-volume environments were exacerbated by production planning instability and expedited freight. The resulting debt, matched by rapid increases in interest rates, means suppliers may face a confluence of capital challenges that could increase the risk of additional supplier bankruptcies over time. However, in an effort to close the significant capacity gap in mining and refining battery minerals for EVs, governments introduced new financial incentives for battery manufacturers to establish production lines in the U.S., creating new opportunities for suppliers across the value chain.
EV component growth continues while traditional structures wane
As the industry continues to invest in zero-emission vehicles (i.e., battery-electric vehicles and fuel-cell vehicles), demand for supplier components will likely splinter into a series of divergent paths, the study said. Despite interest in new mobility and rising software-defined experiences, legacy clusters tied to "traditional" ICE vehicles will likely remain a viable market for the foreseeable future regardless of stagnant or declining growth.
Both electric drivetrains and battery/fuel cell segments are poised for possible exponential growth: each is projected to potentially increase 245% between 2022 and 2027, with a combined market size of $200 billion at the end of the forecast window. Additional segments positioned for potential growth include advanced driver assistance systems (ADAS)/sensors (up 75%), followed by interiors (up 39%) and electronics (up 37%).
Market segments generally expected to remain stagnant or grow at the same rate as volume of vehicles sold in the next five years include chassis/frame ($147 billion) and seats ($76 billion).
Despite ICE parts showing a 44% decline from 2022 to 2027, the projected $70 billion market should remain relevant as consumer demand continues to align with traditional ICE vehicles at 62%, according to Deloitte's recent Global Automotive Consumer Study.
Raj Iyer, managing director, Deloitte Consulting LLP, said: "Adapting to new mobility structures and electric vehicles in and of itself can be an enormous challenge for the automotive sector. When combined with sustained material volatility, shifting consumer demand, hyperinflationary economic environments and rising geo-political considerations, to name a few, you start to realize how resilient the global automotive industry seems to have been these past few years. As many auto manufacturers look to use the transition to EVs as a catalyst to reimagine their manufacturing footprint, suppliers may be faced with hard decisions to determine where on the future value chain they are most likely to grow or, in some cases, survive."