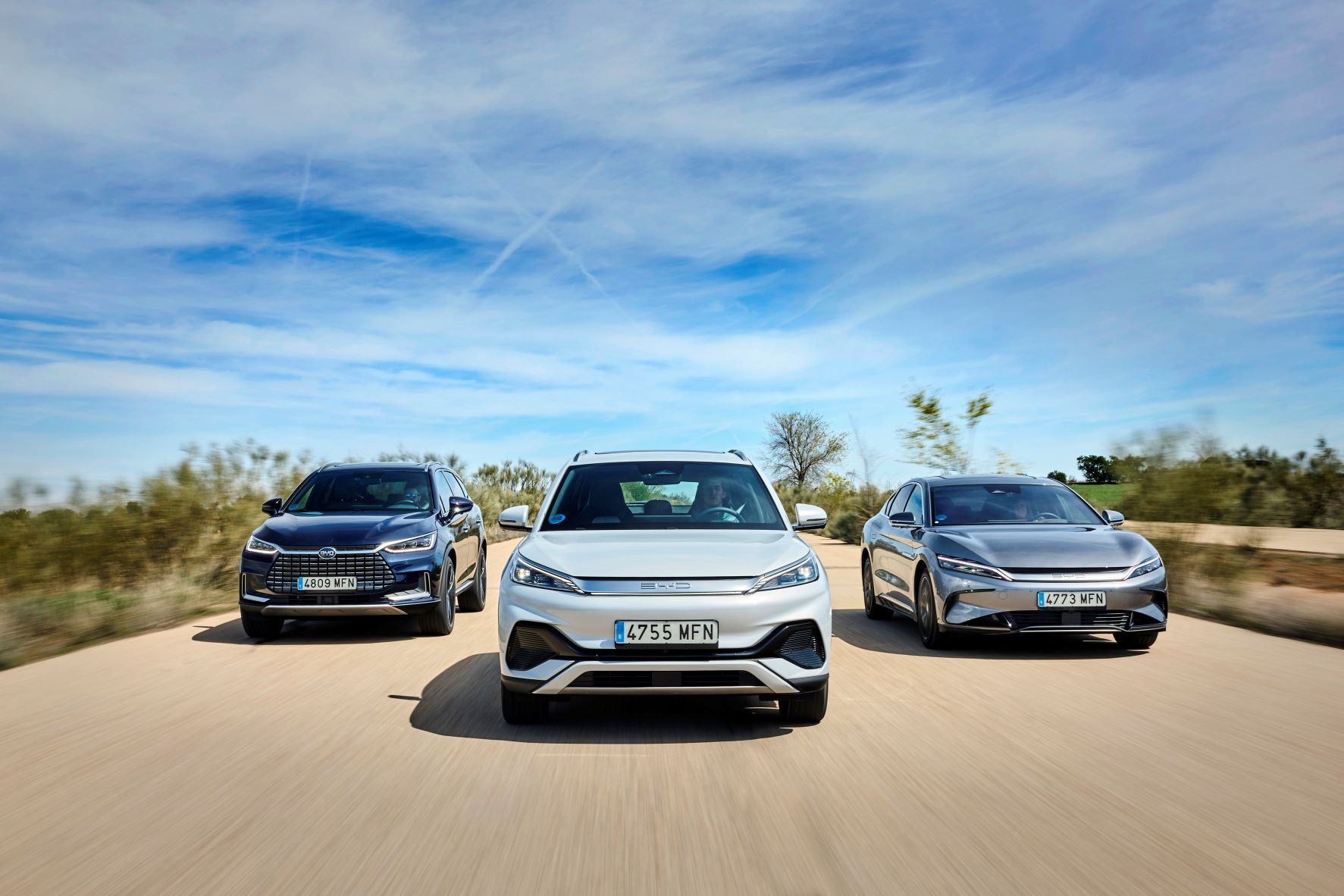 Let's start with some great in-house news: our (relatively) recent acquisition LMC Automotive is now integrated into the GlobalData family as one brand, one platform. Following GlobalData's acquisition of LMC Automotive in December 2021, it has now officially rebranded as GlobalData. GlobalData (also parent company of Just Auto) said the transformation marks a significant milestone in GlobalData's growth strategy and 'highlights our combined commitment to provide gold standard data, unparalleled expertise, and insights in the Automotive industry under a unified brand'. As a result of the integration, GlobalData's expanded automotive coverage is now 'fully enabled and powered by LMC Automotive's forecasting and market intelligence expertise'. GlobalData maintains its enhanced analytics capability provides a 'one-stop shop solution to the automotive industry's complex value chain'. Jeff Schuster, Global Head and Executive Vice President, GlobalData Automotive, said: "We are excited for the new opportunities and combined solution as GlobalData's new Automotive Intelligence Center, but our dedication to deliver exceptional services and empower our clients with high-quality research and analysis remains unwavering. This is only the beginning of what will be our new capabilities, as we are now equipped with expanded resources and the same dedicated and trusted LMC analyst team to deliver second to none insights."
Chinese EVs ring EU alarm bells
Europe is waking up to the challenge from Chinese automakers – but is it fair competition? There is a growing realisation that the Chinese auto industry is going to take a large slice of the rising global market for electric vehicles. We're now in the beginning of the execution stage of what has been in a formative phase for many years, with Beijing's industrial strategy for the sector also addressing supply chains and batteries. Wholesale 'sales' data that we analyse includes exports and shows that exports accounted for about 15% of July China passenger vehicle wholesales, while domestic sales were sluggish. Car exports reached 320k units in July, increasing by 38% YoY, and now accounting for 12% of total China car production. Total China car exports YTD in 2023 reached 2.07 million units, an increase of 81% YoY. Chery, SAIC, Tesla, Geely and Great Wall are the leading car exporters, and most of China's car exports went to Russia, the EU, the Middle East and southeast Asia markets. Over two million units and a near doubling of exports in the first seven months points to a bit of a charge. BYD is a good example of a company at the forefront of the charge. It has its origins in batteries and has also paid considerable attention to the supply of critical components needed to make EVs. At the recent IAA show in Munich, China's largest electric automaker debuted its electric car line-up featuring five EVs. The BYD Seal was also shown. Deliveries in Europe are due to start before the end of this year. As one analyst put it to me not so long ago, "they are parking their tanks on the European OEMs' lawn".
Chinese push back
China has condemned the EU's anti-subsidy investigation into Chinese electric vehicles (EVs), labelling it a "naked protectionist act" which would disrupt the global automotive industry and harm China-EU economic relations. European Commission president Ursula von der Leyen announced the investigation during her annual address to EU lawmakers on Wednesday. The threat of a probe into China's subsidies could slow the pace of the country's EV exports, benefiting European manufacturers. However, following through on the investigation could escalate tensions with China. It "is a naked protectionist act that will seriously disrupt and distort the global automotive industry and supply chain, including the EU, and will have a negative impact on China-EU economic and trade relations," China's commerce minstry said.
China domestic sales dip
The Chinese Light Vehicle sales pace slowed slightly in July. Light Vehicle wholesales came to 2.37 million units with growth of -3% year-on-year. At a component level, total Personal Vehicle wholesale volume reached 2.14 million units, down by 3% year-on-year in the month. At the same time, the Light Commercial Vehicle segment continued to grow, increasing by 5% year-on-year to a total of 231k units. On a month-on-month basis, July Personal Vehicle sales decreased by 7%, while Light Commercial Vehicle sales decreased by 13%. Since the beginning of this year, cumulative Light Vehicle wholesales have reached 15.39 million units, an increase of 7%. At a glance, July sales declined both from a year-on-year and month-on-month perspective. But considering last year's abnormally strong post-lockdown sales in July 2022 (hence a high base), the fact that June's sales broke the record high in 2023 and combining this with seasonal factor considerations, July's sales remained surprisingly robust. The July selling rate reached 35.9 million units/year, the second-highest rate on record. Expectations for China's economic recovery have been high since the end of the zero-COVID policy in December last year, but in reality, the economic performance in the first quarter of 2023 was seriously worse than expected. Although China's GDP achieved growth in the first half of the year, many major economic indicators fell short of expectations. Momentum in China's economic recovery is following a continuously slowing trend. Data show that in the first half of 2023, the national consumer price index (CPI) rose by 0.7% year-on-year, the growth rate remaining below 1% for four consecutive months. The producer price index (PPI) fell 3.1 per cent year-on-year, the monthly decline accelerating with the latest data marking the sixth consecutive month of decline. From a macro data perspective, the clear inference is that the phenomenon of insufficient demand is taking place as domestic prices continue to run at a low level. The situation is even triggering concern that the economy may fall into deflation. In addition to the sluggish macro market performance, a price war among major OEMs was started in March, triggered by the price reduction of Citroën's C6. The chaos of the price war has led to consumers adopting a wait-and-see attitude. This contributed to China's auto sales falling by 6.81% year-on-year in the first quarter of this year. Given the subdued macro environment and noises in the market, our forecast for the first half of the year was conservative.
Iveco's multi-energy strategy
One of the most tried and tested ranges of LCVs and passenger vans – from Iveco – continues to evolve. Competition in passenger vans and vans has resulted in all manner of alliances as OEMs battle for strong returns. The big names in the European region – Volkswagen, Ford, Stellantis and Mercedes-Benz – rule. Even so, there are opportunities for smaller opponents, as Iveco proves. When you're used to testing the latest SUVs, and to a lesser extent nowadays, actual cars, vans can be a welcome novelty. It's been a long time since they were generally rattly, ill-handling and not always built to passenger model standards. In 2023, the best ones can even provide a tempting alternative to the tall and wide crossovers which now fill roads. Keen to see why an OEM which only makes commercial vehicles does so well against the major brands, we therefore said yes to the offer of a Daily for a week. How would it feel and drive compared to all those car-based alternatives? A bit too truck-like? Not at all, it turns out.
India forecast revised up
After India's market grew again in July, GlobalData has raised our long-term forecast. The country's LV market continued to surprise on the upside. Wholesales in July gained by 6% month-on-month (MoM) to 403k units. The year-on-year (YoY) growth, however, was lower at 2% due to last year's high base. Passenger Vehicle (PV) volumes increased by 6% over the previous month to 343k units (+4% YoY), while demand for Light Commercial Vehicles (LCVs) with GVW up to 6T rose by 5% from June to 60k units (-4% YoY). Retail sales in July fell to 327k units, from 337k units in June and 340k units in May, according to the Federation of Automobile Dealers Associations (FADA). FADA also highlighted that the inventory for PVs has surpassed the 50-day mark and currently hovers between 50-55 days, suggesting an inventory build-up in anticipation of the upcoming festive season. Cumulative LV wholesales for the January-July period were at 2.72 million units, up by 8% YoY. This volume comprised 2.31 million PVs (+9% YoY) and 410k LCVs (zero growth). That has brought the YTD average selling rate to 4.63 million units/year, exceeding last year's total LV sales of 4.39 million units. Behind the stellar sales performance so far this year were the increased supply of new vehicles (thanks to improvement in semiconductor supplies) and strong SUV sales. As major automakers are expanding their SUV lineups to smaller models, consumers who would have bought Sub-Compact Cars (costlier, higher-spec variants) are increasingly choosing small SUVs. Popular smaller SUV models include the recently launched Maruti Suzuki Fronx and Jimilliony, as well as the Hyundai Creta, Tata's Nexon and Punch. SUVs are now offsetting losses from weaker sales of Mini and Sub-Compact cars. As demand remains so strong, the number of backlogged orders is not falling even after the chip shortages eased and OEMs ramped up production. It is reported that estimated backlogged orders still total around 750k units, equivalent to 2-3 months of PV sales in the country. Market leader Suzuki Group was yet to deliver more than 340k booked vehicles as of end-August. Other OEMs with high pending orders include Hyundai, Mahindra, and Toyota. So, we decided to revise the Indian sales forecast upward through the long term.
It begins: UAW strikes Detroit 3
The United Auto Workers union launched simultaneous strikes at three General Motors, Ford and Stellantis factories on Friday (15 September), reportedly beginning the most ambitious US industrial labour action in decades. Reuters said walkouts at the 'Detroit Three' would halt production of the Ford Bronco, Jeep Wrangler and Chevrolet Colorado pickup truck, along with other popular models. "For the first time in our history we will strike all three of the Big Three," UAW president Shawn Fain told the news agency, adding the union would hold off more costly company wide strikes for now but all options were open if new contracts were not agreed. Reuters noted Fain had laid out plans for the walkouts on Facebook Live [a platform the UAW has been using during these contract negotiations – ed], less than two hours before the old contract expired at midnight EST. The report added the walkouts capped weeks of clashes between Fain and Detroit Three executives over union demands for a bigger share of profits generated by combustion trucks, and stronger job security as automakers shift to electric vehicles. Reuters said the strikes involving a combined 12,700 workers would take place at assembly plants operated by Ford in Wayne, Michigan, GM in Wentzville, Missouri and Stellantis' Jeep operation in Toledo, Ohio. They were critical to the production of some of the automakers' most profitable vehicles. We're watching closely for new developments.
Already: VW axing German EV jobs
Despite low capacity utilisation at Volkswagen's Zwickau electric car factory, production of the Audi Q4 e-tron and the VW ID.3 is to be expanded to other locations, a media report said. Electrive.com noted VW had said on Thursday it was cutting hundreds of jobs in Zwickau due to the "current market situation". Citizen.digital cited a VW spokesman as saying: "Given the current market situation, we are unable to extend the 269 fixed term contracts which are coming to end soon after their 12-month term." VW added it remained "100 percent convinced" by its pivot towards e-mobility and that the Zwickau site would continue to "play a central role". But union IG Metall spokesman Thomas Knabel called the decision a "personal catastrophe for the 269 people affected and their families". Electrive.com said decisions announced last year remained valid nonetheless even though other group plants would also build the Audi Q4 e-tron and VW ID.3.
Signal: EU-China, Trump on EVs and driverless pizza pods
Each week, Just Auto journalists select tweets which have caught our eye. This latest crop is well worth a look. Pull up a coffee and enjoy.
Hyundai expands huge EV parts order
South Korea's Posco International said it had agreed to supply 3.5m traction motor cores to Hyundai Motor Group (HMG) for future EVs in a deal estimated to be worth around KRW900bn (US$678m). The eight year contract starts in 2026 and involves the supply of over 1m front wheel drive and 1.6m rear wheel drive traction motor cores to Hyundai Motor Group Metaplant America in Georgia [home to the US Kia assembly plant] scheduled to be completed in 2025. Another 810,000 rear wheel drive cores would be shipped to HMG plants in South Korea. This new contract brings the number of cores HMG has ordered from Posco since last December to over 10m. The cores would be produced by Posco Mobility Solutions, a subsidiary of Posco International.
HMC flogs the Russian silver
Hyundai Motor Company was in final negotiations to sell its manufacturing plant in Russia to a local business due to the ongoing invasion of the Ukraine, according to unconfirmed media reports in the country. The automaker was said to be talking with AGR Automotive Group, formerly known as Volkswagen Group Russia (AGR), to sell its manufacturing plant in St Petersburg. The factory had been idle since March 2022, after producing 234,000 vehicles in 2021 including 25,500 exports. The plant made Tucson and Pallisade SUVs and the Rio compact sedan. Hyundai would join a growing list of global automakers who had cut their losses and departed Russia following the invasion of Ukraine with local companies picking up advanced manufacturing assets on the cheap. Earlier this year, Volkswagen and Toyota relinquished control of their vehicle plants in the country to local entities while Ford exited its local joint venture in 2022.
Ford to double hybrids
Ford plans to double production of hybrid F-150 pickup trucks in 2024 as a hedge against reluctance among US truck buyers to go all electric. According to Reuters, Ford said it was tooling up to equip 20% of the best selling model line in the US with petrol-electric powertrains in 2024. For the 2024 model year, the hybrid powertrain will be offered at the same price as a truck equipped with a six cylinder EcoBoost combustion powertrain, the company said. "We are building some upside into the production schedule," Ford Blue unit VP Andrew Frick told Reuters. Demand for hybrid powertrains, currently offered as a US$3,300 option on some versions of the F-150, had risen to 10% of total model line sales, Frick added. If sales met the atomaker's new expectations, the hybrid F-150 could become one of the three best-selling petrol-electric hybrids in the US, vying with Toyota's RAV 4 compact SUV.
India lures EV makers
India will develop new policy to attract electric vehicle (EV) manufacturers and encourage greater investment in the sector, the commerce minister has said. According to Reuters, Piyush Goyal's comments came as Tesla continued talks with Narendra Modi's administration on the possibility of building a factory in India. Reuters had, citing sources, last month reported India was working on EV policy which would cut import taxes for automakers committed to some local manufacturing. Asked about the government's plans, Goyal said consultation on the new policy would be held with the industry. "We will come out with a policy," he said, adding the government wanted to attract more investment and increased domestic EV production as soon as possible.
Prime Video in Volvo
Making the most of built in Google software and OTA updates, Volvo Cars has added Prime Video to Google Play for download in markets where Google's apps and services are available for its models. The automaker said it was "among the first" to offer the subscription streaming service in its cars. YouTube was also coming "soon", it added. Prime Video will become available as a pre-installed app from 18 September with a gradual rollout via OTA market by market.
VinFast plans Indonesia build
Vietnamese automaker VinFast plans to build an assembly plant in Indonesia to produce electric vehicles (EVs) as part of a broader plan to expand into markets worldwide, the company revealed in a filing to the US Securities and Exchange Commission (SEC). The latest announcement followed a meeting between Indonesian trade minister Zulkifli Hasan and VinFast executives earlier this month on the fringes of the ASEAN summit in Jakarta.
Denso $63m for Michigan
Denso will invest $63m (Y9.29bn) in its thermal manufacturing facility in Battle Creek, Michigan, according to a statement released by Michigan governor Gretchen Whitmer. The investment would retool production lines, helping in turn with the future electrification of vehicles at the plant. Denso currently employs 3,500 workers at several locations across Michigan, of which two-thirds are based at the thermal facility in Battle Creek.
Chinese tyre plant for Vietnam
The Vietnamese government has approved a US$500m investment by China's Shandong Haohua Tire for the construction of a tyre factory in the southern province of Binh Phuoc. The provincial People's Committee awarded an investment registration certificate allowing the Chinese tyre maker to proceed with the project which would be by far the province's largest foreign direct investment (FDI) project ever. The factory would be built in the Minh Hung Sikico Industrial Park with completion scheduled for third quarter 2025. The province is the country's largest producer of natural rubber.
And finally: Tesla plant spend triples
A state governor in Mexico said Tesla and suppliers would invest US$15bn over the next two years in a factory near Monterrey, 200km (120 miles) from the US border. Last March, Mexican officials said Tesla would build the new factory with an initial investment of $1bn which could rise to $5bn with component manufacturing facilities including batteries. Now, it appears the overall investment by automaker and suppliers could triple. According to Reuters, Tesla planned to begin production in Mexico in 2025 but the company was yet to announce a construction start date.
Have a nice weekend.
Graeme Roberts, Deputy Editor, Just Auto