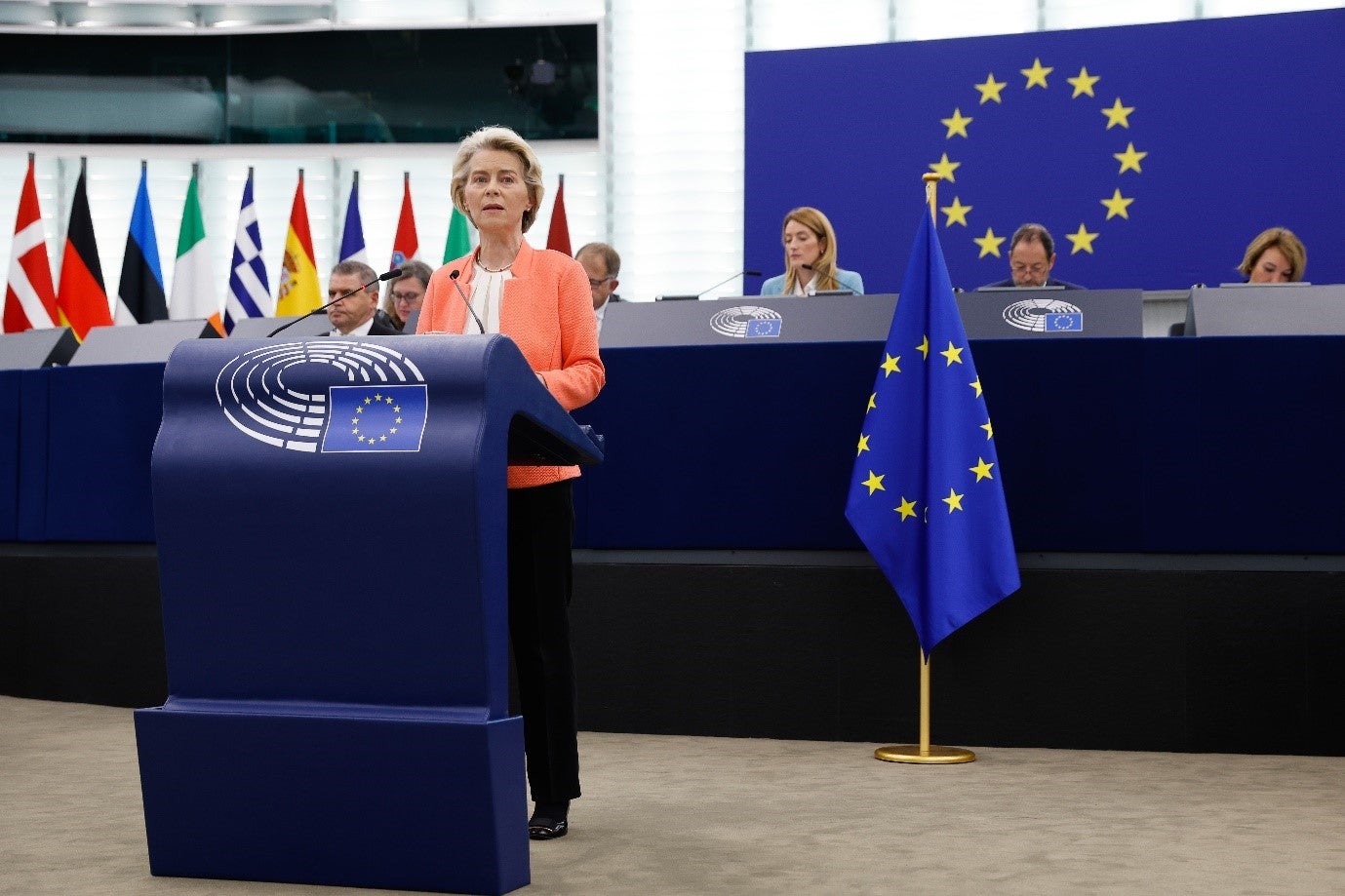 The European Union (EU) has said it would launch an anti-subsidy investigation into Chinese electric vehicles (EVs), citing concern about market distortion.
European Commission president Ursula von der Leyen made the announcement during her annual address to EU lawmakers, expressing apprehension about Chinese electric cars flooding global markets.
"Their price is kept artificially low by huge state subsidies. This is distorting our market," von der Leyen said.
"And as we do not accept this distortion from the inside in our market, we do not accept this from the outside."
If found in breach of trade rules, this could lead to punitive tariffs being imposed.
Von der Leyen also noted the EU was wary of a potential repeat of how China took control of solar cell manufacturing a decade ago.
"We have not forgotten how China's unfair trade practices affected our solar industry. Many young businesses were pushed out by heavily subsidised Chinese competitors. Pioneering companies had to file for bankruptcy. Promising talents went searching for fortune abroad," she said.
European automakers have sounded the alarm about Chinese imports, citing their cost advantages due to lower energy and labour costs. Stellantis was reportedly considering the possibility of manufacturing more affordable EVs outside Europe to compete with Chinese models.
Renault announced in July it would reduce electric model production costs by 40%.
However, Germany's auto association, the VDA, cautioned against potential repercussions from China due to such an investigation. Instead, it suggested focusing on creating favourable conditions for European players, from lowering electricity prices to streamlining bureaucratic processes.
Many attendees at this year's IAA Mobility show in Munich, Germany, were aware of a shift in the automotive landscape, with over a third of the exhibitors at the event based in Asia.
Chinese manufacturers attracted plenty of attention. Chinese market leader and EV specialist BYD caught the main headlines but other Chinese OEMs, such as XPeng and Leapmotor, were also growing export sales around the world.
The comments of Renault's chief summed up the feeling the challenge emerging from China is pretty serious.
"We have to close the gap on costs with some Chinese players that started on EVs a generation earlier," CEO Luca de Meo told Reuters.