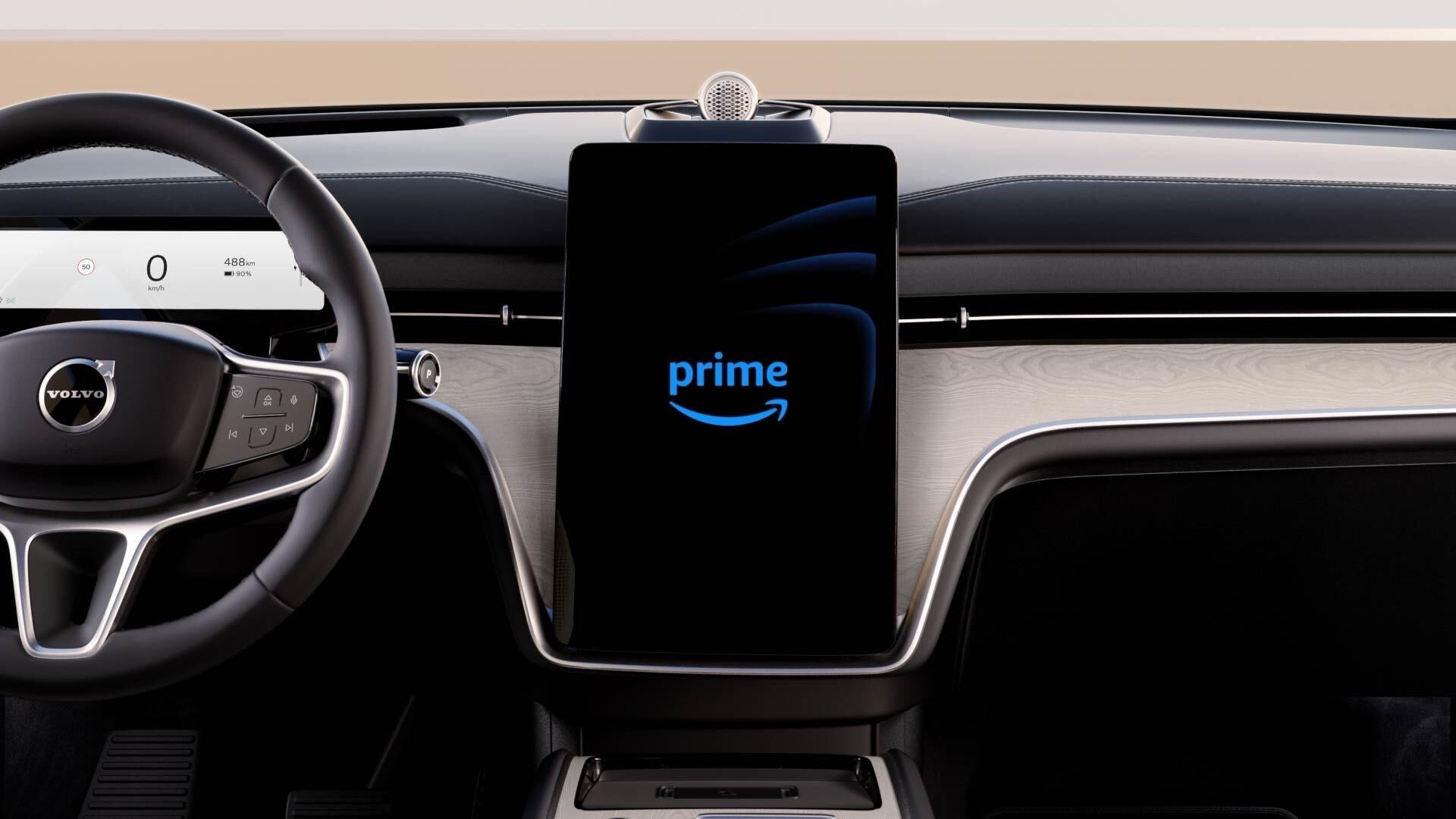 Making the most of built in Google software and OTA updates, Volvo Cars has added Prime Video to Google Play for download in markets where Google's apps and services are available for its models.
The automaker said it was "is "among the first" to offer the subscription streaming service in its cars.
YouTube was also coming "soon", it added.
Prime Video will become available as a pre-installed app from 18 September with a gradual rollout via OTA market by market.
Erik Severinson, Volvo's new car programmes chief, said: "We are delivering on our promise of building cars that grow with our customers over time."
Access to video streaming will be available only when the car is fully stationary.
The service won't be available in China, South Korea and Vietnam.
Volvo added, in some markets, it might not provide as standard the cellphone data service necessary for streaming digital services.