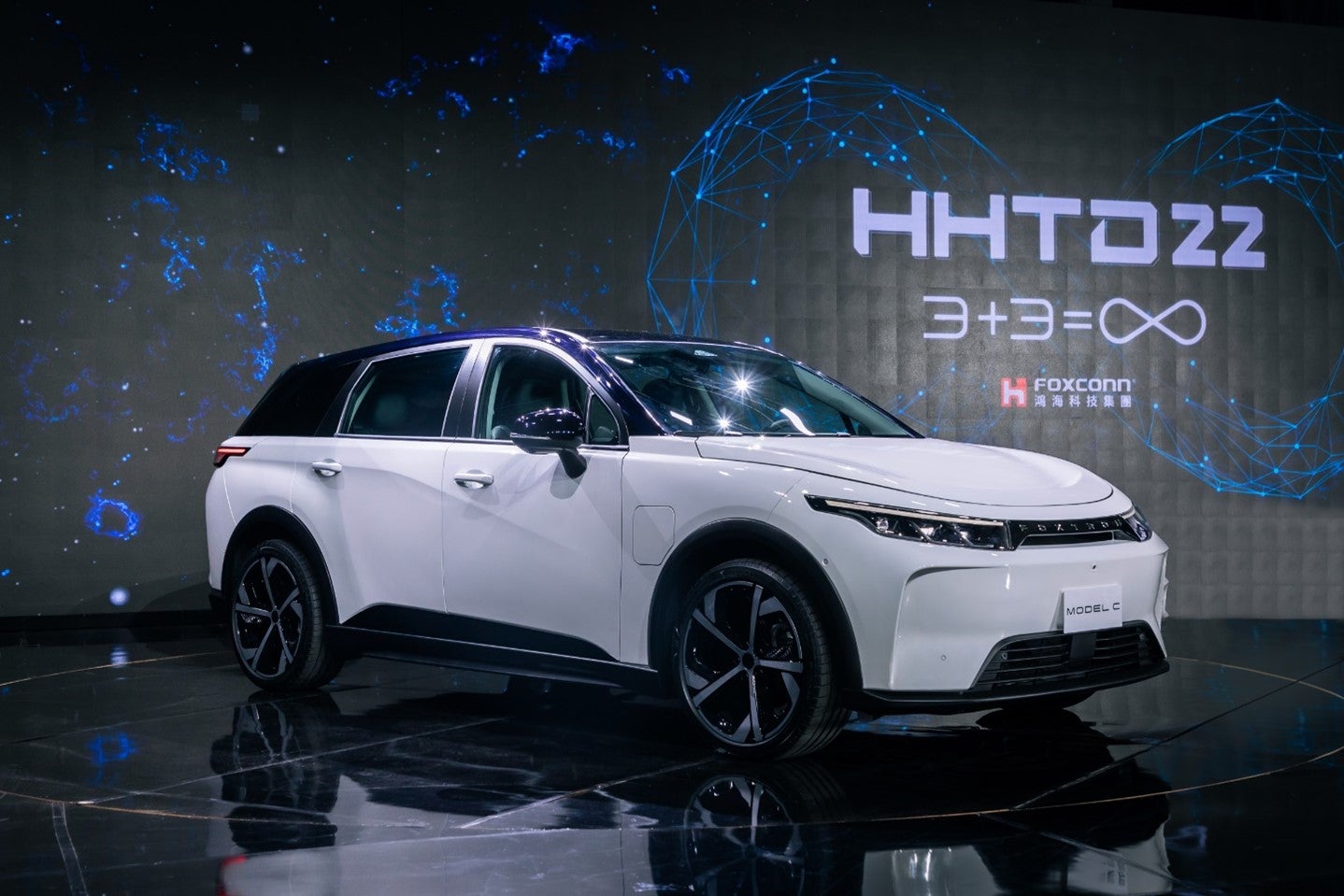 Taiwan's Hon Hai Precision Industry said it planned to launch two new electric vehicle (EV) models each year from next year, as it prepared for mass production at its Lordstown, Ohio plant, previously owned by General Motors, which it in turn acquired from EV truck startup Lordstown Motors.
Hon Hai, better known as Apple's main manufacturing subcontractor Foxconn Technology Group, had been expanding aggressively in the global EV sector in the last few years to reduce its dependence on the iPhone maker's business.
The company recently unveiled several BEVs based on the open EV platform it had developed as the leading company of the MIH Consortium.
The Ohio plant was acquired from Lordstown Motors in 2022 and currently makes that startup's battery powered Endurance pickup truck in very limited volume. Last month it began producing Monarch electric tractors on behalf of Zimeno.
The Ohio plant was originaly scheduled to start mass production late in 2022 for customers of Hon Hai's contract design and manufacturing services (CDMS), targeting mass volume segments in the US$30,000 price range but Lordstown's worsening financial struggles resulted in Hon Hai instead taking control of the company last year. It also had an agreement with electric sportscar startup Fisker to contract build its EVs at Lordstown.
Hon Hai spokesman James Wu told local media at the recent Autotronics show in Taipei: "The US$30,000 EV is a mass volume segment. It is our priority to offer CDMS to tap into this market."
He said Hon Hai expected to start production of the Model C in the fourth quarter of 2023 ahead of scheduled deliveries to customers in 2024, adding: "We are in talks with three vehicle startups and two established automakers to produce EVs."
Wu said Hon Hai had shortened EV development time to between two and three years compared with up to four years for established automakers.
Also at the Autotronics show, the MIH Consortium said it planned to unveil its first BEV commercial vehicle prototype in October, with a targeted retail price of under US$20,000.
CDMS customers would be able to choose from a wide range of customisation options through the MIH 'build your own vehicle' programme.
Hon Hai also has a joint venture in Thailand with oil company PTT, called Horizon Plus, is scheduled to begin production of electric CVs at a new plant in Chonburi province in May 2024. The factory would have initial capacity for 50,000 units per year but this might be expanded to 150,000 units by 2030 depending on demand.
Last September, Hon Hai announced plans to establish a joint venture in Indonesia with PT Mitra Motor Group (MMG), a subsidiary of local mining group PT Indika Energy, to produce BEV CVs and related battery packs.