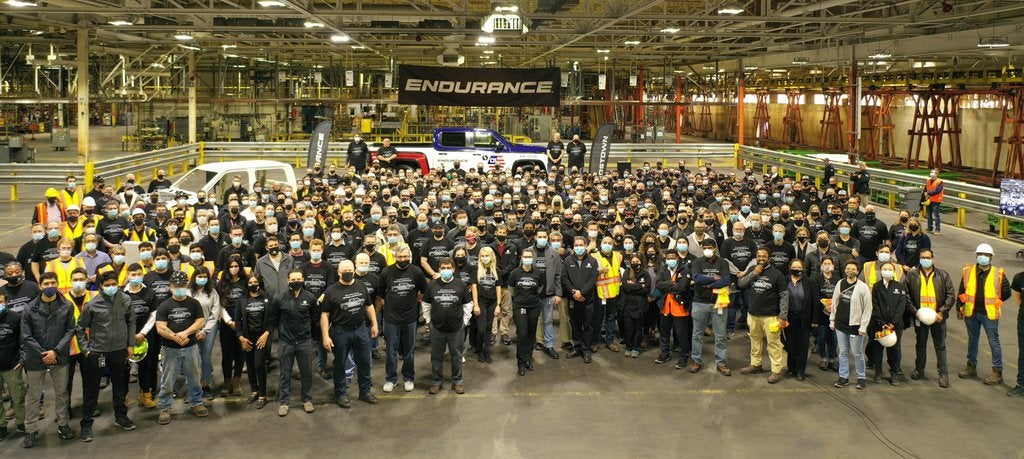 Lordstown Motors Corporation finalised a deal to sell its vehicle plant in Ohio to Taiwan's Hon Hai Precision Company in a deal worth US$230m.
Lordstown was established in 2018 take over the redundant car plant from General Motors. The company has since spent around US240m to refurbish the plant to produce its self developed Endurance battery pickup truck.
But with a growing number of EV startups in the US struggling with increasing headwinds, such as rising raw materials costs and competition, Lordstown shareholders finally agreed to sell on the plant to the cash-rich Taiwanese technology giant.
Hon Hai, also known as leading Apple contract manufacturer Foxconn, wants to be a significant player in the global EV market and related supply chain through its newly established Foxtron Vehicle Technologies. It is positioning itself as a global EV contract manufacturer and has developed a dedicated EV platform which it offers customers.
The deal was finalised ahead of the 18 May deadline agreed by the two companies last October, otherwise Lordstown would have had to refund Hon Hai its US$200m deposit, which it could ill afford after reporting a US$90m loss for the first quarter of 2022.
Lordstown CEO Daniel Ninivaggi said last week: "The closing of the Foxconn deal and the completion of a joint venture agreement for the development of new electric vehicles using the MIH platform are important milestones. I have always been a strong believer in what Foxconn is doing to accelerate the adoption of electric vehicles and we are proud to be their partner."
The plant is now expected to begin production of the Endurance in the third quarter of 2022 with deliveries set to begin in the fourth quarter. Foxconn has committed a further US$100m spend to the joint venture, including a US$45m loan to Lordstown to help it complete the development of the Endurance and other commitments.
Foxcon has also agreed to produce Fisker's second electric model, the Pear 'urban lifestyle' EV, at the plant.