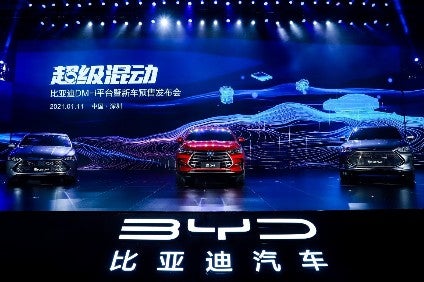 Ambitious Chinese vehicle manufacturer BYD is reportedly considering setting up a factory from scratch in Europe.
Bloomberg reported that the company is moving towards creating an all-new facility rather than acquiring a factory from another maker looking to sell unused capacity.
Some reports have also suggested that BYD could be in the frame to take over the Ford Saarlouis plant in Germany when it ends production of the current Focus model.
"We are not focusing on certain companies' facilities," BYD Executive Vice President Stella Li said in an interview with Bloomberg. The report also said she said the automaker is more interested in building its own plants rather than acquiring other companies' factories.
"We are doing feasibility studies to see our plans for the future," Li told the news agency. "Like if we set up our facility in that region, what is the best solution out there?"
The Bloomberg report also noted that Ford has been in talks with potential investors in its plant in Saarlouis. BYD is said to have been one of the potential investors.
BYD is growing sales in Europe will launch across several European countries in 2023 "following success in the pilot market of Norway". The first appointed UK dealer partners will start receiving cars, with sales commencing in the first quarter.
See also:
Asia-China: Tesla and BYD coming in hot
Ford to tally Europe job cuts by mid February – report
BYD plans UK EV car dealer network