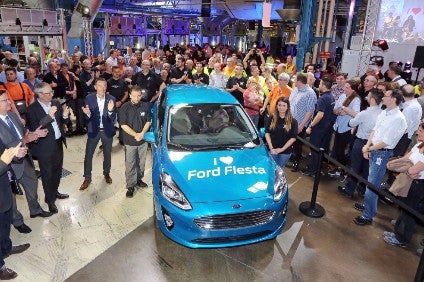 Ford would decide by mid-February how many jobs to cut in Europe, a union representative told Reuters on Tuesday, as reports surfaced BYD was in talks with the blue oval to buy one of its German sites.
The future of the site in Saarlouis had been unclear since last June when Ford picked a site in Spain to assemble its next generation electric vehicle (EV) over the German plant, which would stop producing its current model, the Focus, from 2025.
Reuters said The Wall Street Journal, citing sources familiar with the matter, had reported on Tuesday Ford officials were travelling to China next week to visit BYD and discuss selling the site to the Chinese EV maker.
Ford said it was in ongoing discussions with potential buyers, declining to comment whether BYD was among them. BYD could not immediately be reached by Reuters for comment.
Ford and the regional government of Saarland agreed last September to cooperate on finding new investors for the plant with a final decision on a buyer to be approved by both parties.
BYD, the world's biggest seller of BEVs and plug-in hybrids in 2022, had told Reuters in October it was looking to produce electric cars in Europe, where it currently only makes electric buses at a plant in Hungary.
It sells three Chinese made cars in a handful of European markets and said last November it planned to add more models and markets this year, one of numerous Chinese brands targeting Europe's growing EV market.
Separately, Reuters said, union representatives for Ford's largest German site in Cologne would meet with Ford management on Saturday to negotiate on planned job cuts across Europe announced by management to workers on Monday.
Management figures presented a worst-case scenario to 12,000 workers in a packed assembly hall of up to 2,500 job cuts in product development and a further 700 in administration.
A second scenario was also on the table, the spokesperson said, declining to provide details.
Ford had declined to comment on the planned cuts, referring to a 20 January statement in which it said that the shift to EV production required structural changes and it would not say more until plans were finalised.
Reuters noted the carmaker had committed to an all electric lineup in Europe by 2030 and its US leadership had repeatedly flagged that EVs require less labour.
The workers council in Cologne has demanded that management commit to no layoffs before 31 December 2032 and that the roughly 2,500 product development staff there remain part of the automaker's global development landscape, Reuters added.