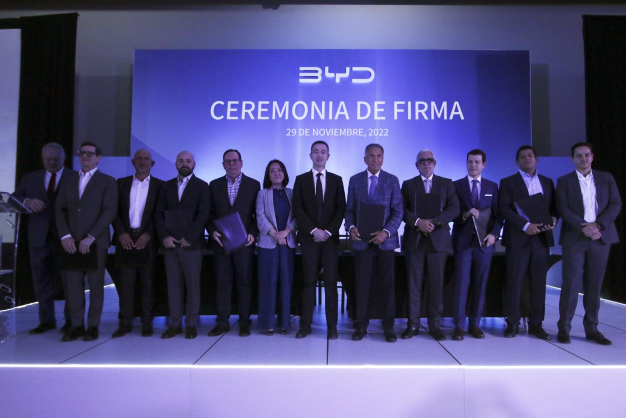 BYD Auto said it was considering opportunities to build vehicle assembly plants in Europe to boost expansion into new markets.
The company said it was launching two EVs in Europe in fourth quarter 2022 with more to follow in 2023, all imported from China.
In October the company said it had agreed franchises with seven dealers in Germany to establish a nationwide sales network by the end of 2022/early 2023.
BYD, which stopped production of traditional internal combustion engine (ICE) vehicles earlier this year to focus on electric and hybrid models, did not detail a time line for its European investment with potential plant locations still being evaluated.
The company said producing locally would be a key part of its plans to fast track expansion into Europe, focused on EVs. The company has ambitious sales targets for Europe, with sales in Germany alone expected to hit six figures by 2026. The company said achieving such targets would require local production.
BYD spokeswoman Stella Li was quoted saying the company planned at least one passenger vehicle plant in Europe but "maybe not only one plant, it can be two. We are evaluating the best locations to support BYD's fast ramp up".
The automaker has been growing aggressively both at home and abroad this year with sales tripling to 1.63m units in the first 11 months of 2022.
Earlier this year, the company announced plans to build a vehicle assembly plant in Thailand while also strengthening operations in Latin America and in other countries.
Earlier this year, it launched the Atto 3, its first EV on a purpose-built platform.