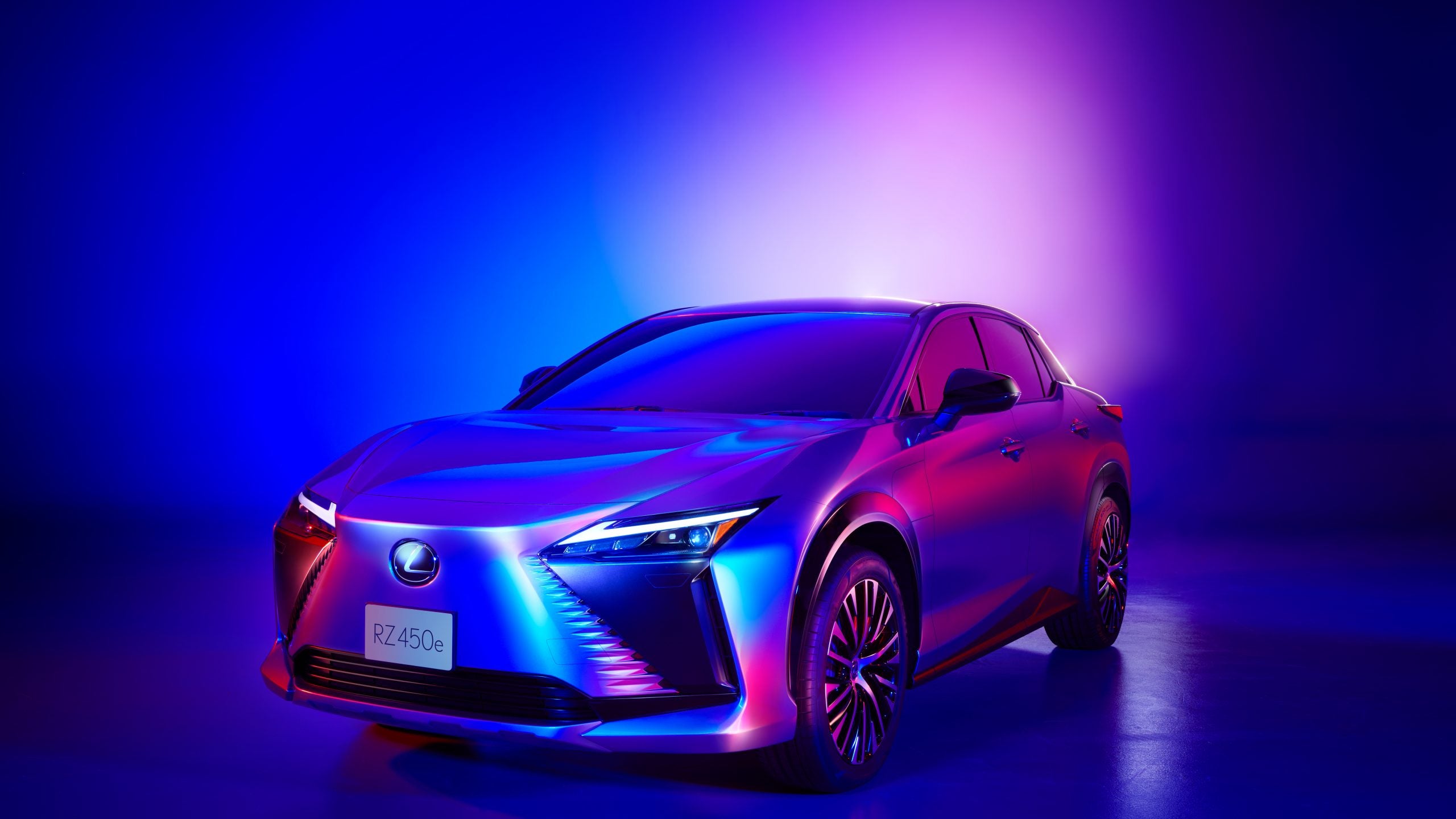 Hybrids have brought Lexus success in many countries. Now even in the USA, six- and eight-cylinder IC engines are being replaced by gasoline-electric I4s. Next, Toyota will little by little begin to standardise batteries rather than liquid fuel for many Lexus models worldwide.
Key to this will be keeping existing customers – some of the happiest of all car owners – thrilled as they trade in an ICE car or SUV for an EV. Equally vital is attracting those who drive an electric vehicle made by Tesla, Nio and many other high-priced alternatives. So what does Lexus have in the future models pipeline?
Cars
This isn't well known but Toyota is still manufacturing the CT 200h, mainly for the Japanese market.
The aged hybrid hatchback has been built at Toyota Motor Kyushu's Miyata factory since November 2010. It will not, however, have a twelfth anniversary. The final edition, called 'Cherished Touring', was announced in March. Production is due to cease in October and there won't be a replacement.
Is the ES to be succeeded by an EV? This could well have been what Toyota was hinting at when it showed a concept called 'Lexus Electrified Sedan' at its brands' future vehicles showcase just before Christmas 2021.
Should the next ES be EV-only, Toyota would be taking an enormous risk. Why? Because the existing model is Lexus' best seller in China and it also still does very good business in the USA.
There could therefore be a second facelift and resultant extended life cycle for the new-in-2018 present generation of this large sedan. Presuming it stays in production until, say, 2026 or even 2027, by then an electric ES successor should have been able to gain sales momentum in the PRC, North America and elsewhere.
Another among the array of 15 prototypes and concepts (plus the Toyota bZ4X) Toyota revealed at its EV event last December was a Lexus 'Electrified Sport'. The electric supercar is headed for production but the launch timing is yet to be confirmed. The model can be thought of as a successor for the LFA.
More images of the 'Electric Sports Car' were revealed in February. It is thought that Toyota is going after a range of up to 700 km (435 miles) via solid state batteries.
Can it really be five years (in October) since the latest LS went into production? A facelifted line-up was announced in July 2020 and North American markets had the updates for their 2021 model years. There were only small changes for the USA's 2022 model year LS. The same applies for MY23 but there should be a second round of updates for the exterior next year.
Generation six of this full-sized sedan could be either a battery-EV, have a hydrogen-fuelled internal combustion engine or be a fuel cell EV. Toyota will likely launch this car in 2026.
SUVs
We know that multiple electric Lexus SUVs and crossovers are coming; what we don't know is the size and arrival timing of each. Among the concepts and prototypes at Toyota's December 2021 preview event was one termed simply, 'Electrified SUV'.
The separate chassis models (GX and LX) are unlikely to become electric-only until the late 2020s or early 2030s but certain other existing SUVs could well either be turned electric for their next generation or offer that option. And there will probably be new categories of vehicle for the brand, the RZ being one such.
Revealed in April, the first deliveries of the RZ will commence in October. This, the division's first globally-available EV, uses a specific platform developed by TMC and Subaru. Initially called e-TNGA, it has since evolved, changed names and is shared with Suzuki, Hino, Daihatsu (and Denso) as well as Lexus.
The 4,805 mm long electric crossover will be launched in two-motor all-wheel drive RZ 450e form. This has a 71.4 kWh battery pack and respective outputs of 150 kW (front) and 80 kW (rear).
Some of the styling details were heralded by the LF-Z Electrified, a 4,880 mm long concept from March 2021. A pre-production example was among those 15 electric concepts at the December 2021 event.
The Motomachi factory will likely see a steep ramp up in units built during 2023-2025. After that, a facelift in 2026 will give the RZ a boost until a replacement arrives in 2029/2030. There will likely be other derivatives to come, including an 'RZ 350e' or 'RZ 400e' with a smaller battery pack, as well as a high performance 'RZ 500e F Sport'.
During the official presentation of the RZ 450e in April, Toyota stated that for Lexus it 'seeks to attain' 100 per cent EV sales globally by 2035. That wording leaves lots of wiggle room. Many things could derail firm plans. Examples being a lack of customer enthusiasm, shifts in legislation, scarcity/prohibitive pricing of crucial battery components and/or potential rival powertrains (e.g. hydrogen-fuelled piston engines).
The fifth generation RX, revealed simultaneously in Japan and the USA on 1 June, is again built in Canada and Japan. While the length – 4,890 mm – is identical to that of the previous model, the rear overhang is less and the wheelbase is longer.
There are no EVs in the line-up, the slightly shorter RZ 450e being Lexus' entry in this size segment. Instead, the range consists of one non-hybrid, two hybrids and one plug-in hybrid:
RX 350 – 2.4 litre turbocharged four-cylinder engine, eight-speed automatic, 205 kW & 430 Nm
RX 350h – 2.5-litre four-cylinder engine, CVT, NMH battery, combined power of 180 kW (hybrid)
RX 450+h – 2.5-litre four-cylinder engine, CVT, 18.1 kWh lithium-ion battery, AWD (plug-in hybrid with up to 65 km range in EV mode), 225 kW combined power
RX 500h F Sport Performance – 2.4-litre four-cylinder turbocharged engine, front motor, NMH battery, six-speed auto transmission, 80 kW rear motor, 'DIRECT4' AWD, 273 kW (hybrid)
As per generation four, the new RX should remain in production for seven years. A facelift can be expected in 2026.
To be built in the USA from late 2023 or early 2024, the TX will be a unibody large SUV which shares much with the Toyota Grand Highlander and replaces the former RX L (there is no long-wheelbase body with the fifth generation RX). Variants should be the same or similar to the latest RX, ergo TX 350, TX 350h, TX 450+h and TX 500h F Sport Performance.
Incredibly, TMC has been building the Lexus GX at its Tahara plant since January 2009. A new generation of this body-on-frame SUV should finally arrive in 2023 with the architecture Toyota's GA-F frame platform.
The company has applied to trademark 'GX 550'. This might be powered by the 3,445 cc turbocharged V6 fitted to the Toyota Tundra (it's also based on GA-F). A hybrid version is also possible. The life cycle should be a decade-plus.
The brand's largest 4×4 is the LX. This four-, five-, or seven-seater is twinned with the Toyota Land Cruiser 300 Series. They share powertrains, including engine outputs. The LX sells well in the US, the Middle East and to a lesser extent, Australia, India and Japan. Russia had been a good market for the previous model.
Lexus' home market took the first examples (production is in Japan), then countries in North America followed two months later (March).
There are two variants, each one with two turbochargers and sending drive through a ten-speed automatic gearbox:
LX 600, 305 kW/415 PS and 650 Nm 3.5-litre petrol V6 (Toyota code: V35A-FTS)
LX 500d, 227 kW/309 PS and 700 Nm 3.3-litre diesel V6 (F33A-FTV)
In an effort to reduce weight, aluminium is used for the bonnet, roof, doors and tailgate panels. And while that's not unusual, this is the first Lexus to have a roof made from the material.
An electrified variant is expected in 2023 or 2024. There should then be a facelift in 2026, production likely ending in 2031.
This is the fourth of four features in a series exploring the brands of Toyota Motor Corporation plus two associated marques. The previous three looked at certain current and potential future Toyota cars, MPVs and pick-ups; Toyota crossovers and SUVs; and models from Daihatsu and Perodua.