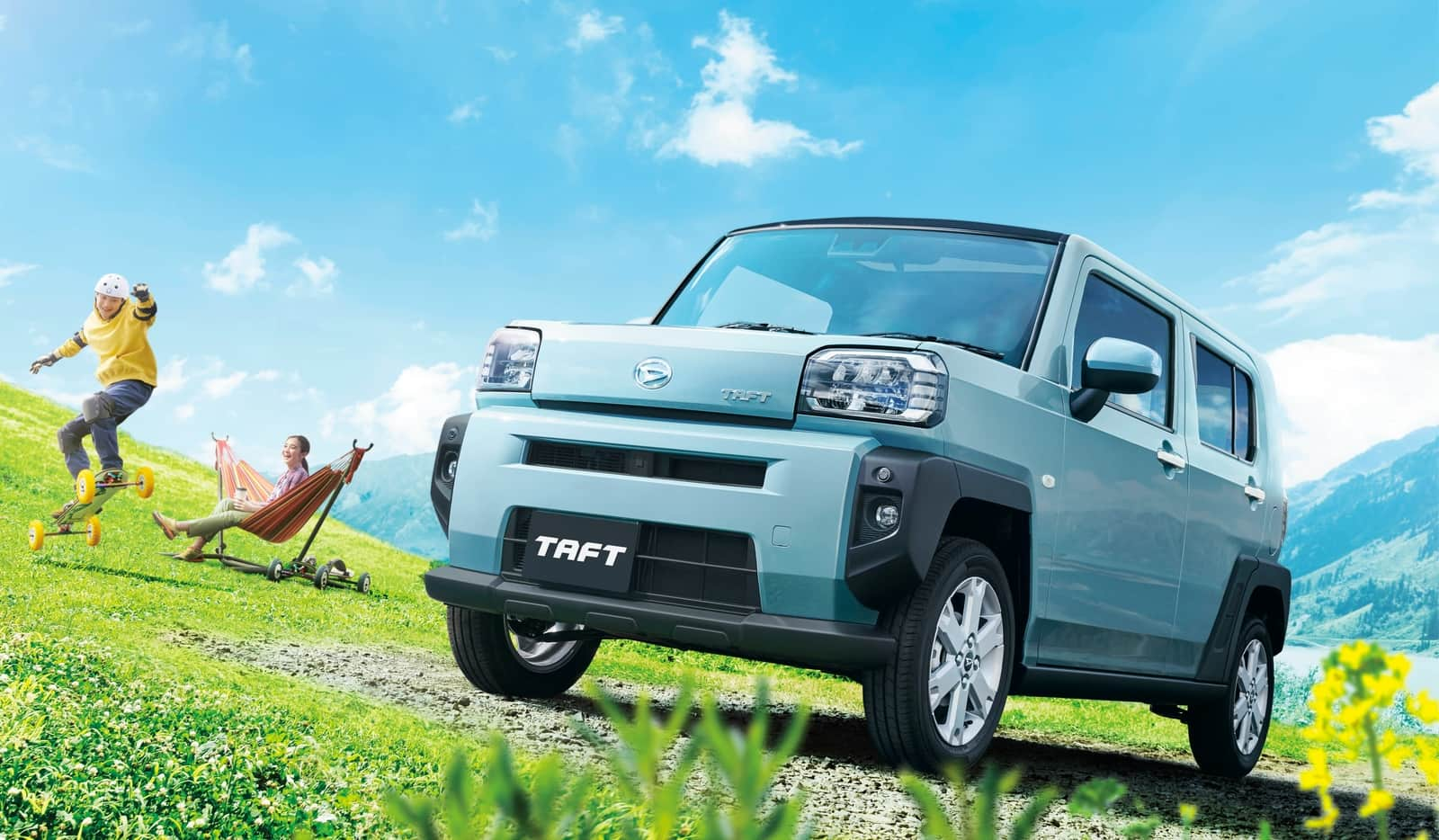 Daihatsu Motor Company and its subsidiary Perodua dominate certain small car segments in some Asian markets. The Malaysian brand even controls its home market with a 40-plus per cent share.
Meanwhile in Japan, Daihatsu regularly battles Honda and Suzuki for second place overall despite offering only a handful of non-660cc models.
As electrified and electric models begin to become mainstream, both companies must soon begin to reinvent their model lines. Yet they must not forget that there will continue to be lots of demand for combustion-only cars, SUVs and LCVs. This report looks at certain Daihatsu and Perodua models plus others yet to be launched.
Perodua
There used to be quite a strong rivalry between local champions Proton and Perodua. Nowadays, the Daihatsu-controlled brand not only leads the Malaysian market but has created some handy niches in multiple regional export destinations.
Perodua's progress has been achieved with a small range of cars and SUVs, only a few of which could be accurately classified as modern. Still, brand loyalty accounts for much, as does affordability. For now at least then, Perodua should continue to thrive.
Three of the company's six models – Myvi, Axia and Bezza – lead retail sales for the year to date in Malaysia. Soon to turn five, the Myvi is also the youngest of the three. As with its predecessor, this small hatchback is based closely on the Daihatsu Boon. The Indonesian market's Daihatsu Sirion is more or less the same car.
Perodua facelifted the Myvi in November 2021 and that should mean a replacement is due in late 2024 or early 2025. The aged Toyota NBC platform will be ditched for the third generation, succeeded by Daihatsu's way more modern DNGA. This architecture is compatible with electrification. Therefore MHEV powertrains can be expected and potentially a hybrid option.
The D87A series Axia ('a-zee-a') is now more than eight years old and soon to be replaced, having been facelifted three years ago this month. The Bezza is the sedan version of this five-door hatchback. A new Bezza should follow in 2023. Each of these cars is likely to be based on DNGA.
Its cars might be the best sellers, but that doesn't mean Perodua has overlooked SUVs & crossovers. Take the Aruz. Launched in early 2019, it comes with a 1.5-litre engine and offers up to seven seats. The 4,435 mm long crossover is more or less a lightly altered Toyota Rush/Daihatsu Terios. The life cycle could be as long as eight to ten years. That would mean a facelift isn't expected until 2023 with a successor potentially as far off as 2026 or 2028.
The company calls the Ativa its 'national car'. This modified Daihatsu Rocky/Toyota Raize was announced in March 2021, production starting immediately. The 4,065 mm long SUV has a different front end to the Japanese brand models plus a steel tailgate (for the Japanese market's Raize and Rocky, it's composite). The sole engine is a 1.0-litre petrol turbo.
Some form of hybridisation should be offered at the time of the mid-life facelift (2025) if not sooner. As for what powers the replacement – due in 2029 or 2030 – petrol engines mustn't be ruled out but the Ativa 2 could certainly be electric-only.
Launched just weeks ago, the latest generation Alza is a 4,425 mm long MPV. The new model is closely linked to the latest Daihatsu Xenia, Toyota Avanza and Toyota Veloz. Powering all variants is a 1,496 cc four-cylinder engine which produces 78 kW and 138 Nm. Drive goes to the front wheels via a CVT. Perodua should manufacture the Alza for between eight and ten years, meaning a facelift in 2026 or 2027.
Daihatsu
Japanese buyers in general are not as in thrall to crossovers and SUVs as Americans and Europeans. Still, when it comes to non-Kei models, Daihatu's best seller is the Rocky. Three years old in November, the little SUV is manufactured at DMC's Shiga (Ryuo) Plant Number as well as at Karawang, an Indonesian factory. The latter belongs to P.T. Astra Daihatsu Motor (ADM) and also produces the Toyota Raize. Both are exported too.
Daihatsu should facelift the Rocky in 2024 and replace it in 2027 or 2028.
Of the company's Kei models, the Move continues to be the best seller, greatly outperforming the Rocky and other Daihatsus powered by engines with a capacity above 660 cubic centimetres.
Facelifted just weeks ago, the Tanto and Tanto Custom are the brand's number two best sellers in Japan. The fourth generation of these five-door mini cars was announced in Japan in July 2019. Both normally aspirated and turbocharged 658cc engines are available. The Custom has a sportier, more aggressive front end than the Tanto. Their replacements should arrive in 2025, with the architecture for generation five being an evolution of DNGA.
Once a big seller, the Wake has just been discontinued as was the Pixis Mega, a version of the same tall mini-vehicle supplied to Toyota's Japanese dealers. No replacement for either has been announced as yet.
Other models which should soon come to the end of their production runs are the Thor, Thor Custom, Canbus and Boon. Each was introduced in 2016 so successors are due for launch within the next six months. The ongoing microchips shortage crisis is understood to have delayed certain replacement models.
Two other small hatchbacks which will be due for successors in 2023 (or 2024) are the Mira e:S and Mira Tocot. The e:S replaced a model of the same name, going on sale in Japan during 2017. It had been previewed by the D-base, a concept which had its world premiere at October 2015's Tokyo motor show. In 2018, Daihatsu added the Tocot, which stepped in for both the Mira and the Mira Cocoa.
Finally, the Taft (pictured). Due for a facelift in 2023 and a successor in 2026, the 3,395 mm long SUV was launched in the Japanese market early in the third quarter of 2020. Some styling changes are scheduled for mid-2023 and a next generation model should arrive in 2026. As with other DNGA vehicles, an electrified powertrain will likely feature with an EV probable too.
This feature follows two others in a series looking at the brands and subsidiaries of Toyota Motor Corporation. The initial report examined certain Toyota cars, MPVs and pick-ups, this being followed by a second part which explored crossovers and SUVs. The final chapter will be all about Lexus.