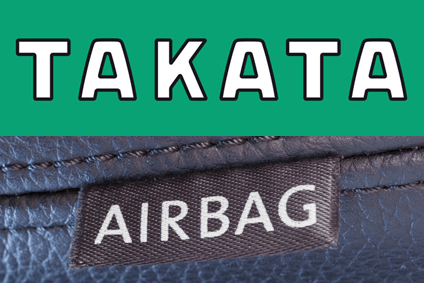 Since April 2013, when carmakers began recalling deadly faulty airbags supplied by Takata, the family-controlled parts maker's fortunes have been in free fall. The massive recall resulted in an apology from the world's second-largest supplier of airbags and it filing for bankruptcy.
Faults in Takata's airbags triggered one of the automotive industry's largest recalls, and have been linked to at least 16 deaths worldwide. The technical fault centred on the supplier's airbag inflators that exploded with too much force, blasting shrapnel out from the steering wheel. While Takata has pledged to replace 100 million faulty airbag inflators, including 70 million in the US, the sheer scale of the global recall led to its financial troubles.
Earlier this week, Takata filed for Chapter 11 bankruptcy in the US and bankruptcy protection in Japan, owing more in compensation than is possible for its survival. The surviving assets are to be sold to its largest competitor, US-based Key Safety Systems (KSS) for $1.59 billion. KSS was acquired last year by Chinese-based Ningbo Joyson Electronic Corp for $920 million.
In addition to airbags, Takata's product line-up includes seats belts, steering wheels, and child seats, as well as electronic devices consisting of satellite sensors, electronic control units, seat weight sensors, and other safety electronics. Its products are primarily sold in Japan, the Americas, Europe, and Asia. Its customers, including Toyota, Nissan and Honda are among those who say they will continue to support the supplier.
Last September, Piston Group, a Detroit auto parts maker, revealed its intention to acquire a Takata interiors subsidiary, Irvin Automotive though the deal is not connected with the sellers' airbag recall woes. Irvin Automotive, based in suburban Detroit and with manufacturing plants in Mexico, makes pieces for vehicle interiors such as seat trim, visors and arm rests.
The Nikkei news agency reports that Takata's huge liabilities on recalls for faulty airbag inflators would be left behind in a separate entity.
Takata's liabilities are seen exceeding $9 billion following the recall.
Bloomberg reports that the inflator business will stay with Takata as will the financial responsibility for the recall.
KSS is among those to benefit from Takata's airbag crisis. Last October, KSS said it was aiming to double revenues in Japan by 2020 by winning over business lost by Takata. KSS CEO Jason Luo told reporters the company plans to raise the Japanese share of its revenues from 5% to 10% by 2020. He said the company will target some of the smaller Japanese auto brands such as Suzuki and Isuzu.
In the meantime, KSS says it plans to retain substantially all of Takata's employees across the world on comparable employment terms as currently provided. KSS also says it will relocate its headquarters from Shanghai to Tokyo and does not intend to shut down any of Takata's manufacturing facilities in Japan.
Ningbo Joyson Electronic Corp
Headquartered in Ningbo, China and founded in 2004, Ningbo Joyson Electronic Corp develops and makes a variety of automotive electronic parts and systems, including climate control systems, sensors and driver control systems. It is a subsidiary of Ningbo Junsheng Investment Group Co Ltd. The acquisition of Takata could make it the world's second-biggest safety parts supplier, says Bloomberg. In addition to KSS, Ningbo Joyson Electronic Corp has acquired a string of other businesses over the past decade, including Germany's Preh and US-based Evana Automation.
Market players
There are three main competitors in the occupant restraints market, namely Autoliv, ZF TRW and Takata. Autoliv leads the global market although Takata, has strong market positions in Japan and North America. Yet, as we have seen, Takata's market position has weakened recently due to problems relating to malfunctioning airbag inflators, resulting in a significant number of recalls and hefty costs.
In Japan, South Korea and China there are a number of local suppliers that have close ties with the domestic vehicle manufacturers. For example, Toyota uses keiretsu (in-house) suppliers Tokai Rika for seatbelts, Denso for electronics and Toyoda Gosei for airbags and steering wheels. According to Autoliv, these suppliers generally receive the majority of the Toyota business in Japan for these products, in the same way as Mobis, a major supplier to Hyundai-Kia, in South Korea. Other passive safety system competitors include KSS, Nihon Plast and Ashimori of Japan, Jinheng of China, Samsung in South Korea and Chris in South America. Collectively, states Autoliv, these competitors account for the majority of the global market share in passive/occupant restraint safety.