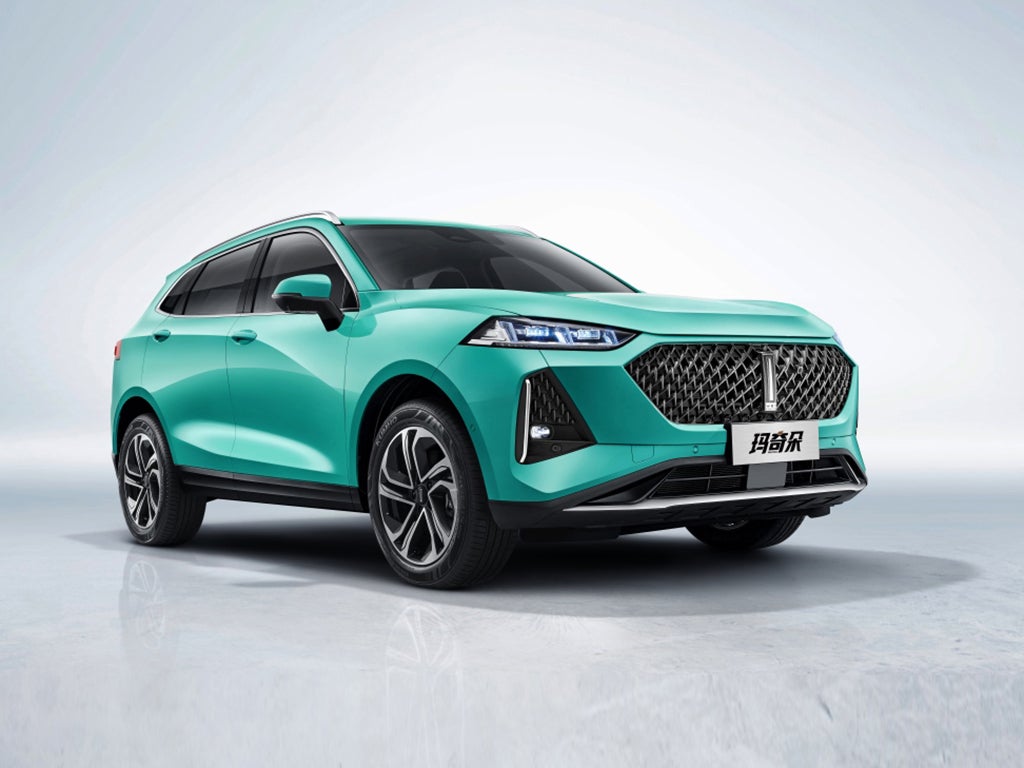 With just 2,168 vehicles delivered to Chinese market customers in October, the once upscale but these days less premium division isn't doing so well. However, that may not be the full story.
Whether or not Great Wall Motor has been rationing semi-conductors by brand – fast-tracking them to the most lucrative and/or newest models – the company isn't saying. That could well be a significant factor in Wey's dramatic recent decline given that its year-to-date performance is up (by three percent) to 59,021 retail sales.
Right now, it doesn't look as though 2021 will have been a banner year for Wey but to judge by the variety of new products due out in 2022, there's a fair chance of a decent turnaround.
Sedans
V72 is the internal code for what should be the next additional vehicle to join the brand's range. And in quite a break for Wey, which has mostly been about SUVs which haven't differed too much from what Haval offers, this vehicle will be a car. And a highly distinctive one at that.
To be possibly called 'Yuan Meng', this will be a 1950s-style sedan, similar in some ways to the Chrysler PT Cruiser.
A prototype revealed at the Chengdu motor show in August was clearly the same basic vehicle as two others which debuted at the event: the Ora Punk Cat and Ora Ballet Cat. Whereas these looked like the original VW Kaifer/Beetle, the Yuan Meng managed to have a look of its own despite sharing front and back doors with the Ora sedans. All three prototypes were EVs.
As for launch timing, there are indications that V72 could be in production by mid-2022.
The Yuan Meng might not be a one-off either, Wey being supposedly due to receive at least one other retro-style sedan.
Sources indicate that Gwm is working on a long, low-roof sedan in the style of the Chrysler 300 to be positioned above the Yuan Meng. Images of such a car have been leaked and these show four round headlights, along with a shark-like grille as per BMWs from half a century ago. The back-end, meanwhile, also has four circular lights. GWM should reveal the car as a prototype at a motor show during 2022.
SUVs
Wey revealed a fresh SUV six months ago, starting a new naming convention too. expected to be called VV8, instead the name is Mocha. It was revealed to the Chinese media in May, going on sale weeks later, powered by a turbocharged 2.0-litre mild hybrid engine.
This 4,875 mm long SUV is said to have Level 3 AD capability and comes with Qualcomm's Snapdragon 8155P automotive chipsets, AR-HUD (augmented-reality head-up displays) supplied by Ambarella, a 5G+V2X system and LiDAR.
The Mocha then appeared at the Munich motor show in September with a new name and plans for a launch in selected regional markets. Unlike the model for China, the Coffee 1 is a PHEV. GWM said the prototype had a 150 kW 2.0-litre petrol engine, a 135 kW motor, a 41.1 kWh battery pack and a nine-speed DCT.
Both the SUV and the brand will be launched in Germany and the UK during 2022, followed by other European markets. With such a huge capacity battery, the combined range should be impressive, not to mention power and torque.
Another caffeine-themed vehicle landed in dealerships a few weeks ago. The Macchiato is a 4.5 m long SUV which looks similar to the Ora Big Cat/Cherry Cat. Unlike that model though, the Wey is powered by a hybrid powertrain. This consists of a 75 kW (102 PS) 1.5-litre four-cylinder (non-turbo) engine plus a 100 kW (136 PS) and 250 Nm motor. While this version is front-wheel drive, AWD and PHEV variants should be added in 2022. See the link to PLDB below for the platform and other details.
Reports for many other manufacturers' future models are grouped in the OEM product strategy summaries section of Just Auto.

Future platform intelligence
More detail on past, current and forthcoming models can be found in PLDB, the future vehicles database which is part of GlobalData's Automotive Intelligence Center. That includes Wey vehicles not covered above such as the VV5, VV6 and VV7.
This analysis of the model line-ups for Wey is the third in a series of four reports covering Great Wall Motor's passenger vehicle divisions. It follows a round up of what's likely to be coming from Ora, as well as from Haval and Shalong. The final part, to be published soon, will be about Tank.