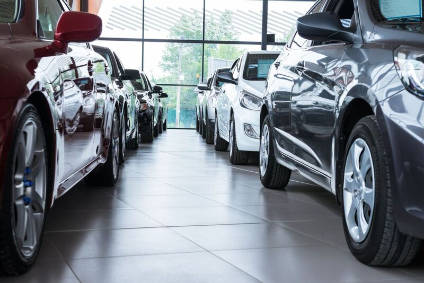 After facing years of setbacks, the global light vehicle market continues to struggle. LMC Automotive (a GlobalData company) analyst Jonathon Poskitt described the macro forces at work. After two and a half years of facing one major setback after another, the global light vehicle market continues to struggle to gain any real traction. Even though it has posted stronger selling rates in recent months, that is primarily a result of a rapid improvement in the China market, which itself is benefitting from a temporary purchase tax cut on cars. Across much of the world, supply bottlenecks remain the key reason for holding back better sales results. However, as Europe and North America head into the winter months, economic prospects look increasingly dismal in the face of stubbornly high inflation, and underlying demand for new vehicles is inevitably being eroded. Vehicle buyers will, no doubt, look back with fondness at the deals available pre-pandemic, with a lack of parts more recently leading OEMs to concentrate on the real money spinners in their ranges, the higher-margin, higher-priced variants.
Hiring a car has long been a straightforward process and an important element in travel plans for many. However, the impact of the Covid-19 pandemic, the worldwide semi-conductor shortage, travel bans and more has caused the prices of car rental to rise in many places. International car rental company, DiscoverCars, has analysed data from across 45 different locations to gauge how much the cost of hiring a car for the day has changed. Overall, the data highlights an average increase of 47% worldwide, with the average cost of a one-day car hire rising from GBP43 to GBP67. We spoke to Anastasija Zubenko, head of partnerships at DiscoverCars.com, to learn more about the factors influencing the market as well as the trends the company has been seeing.
Leading Japanese automakers have stepped up their efforts to make the transition to zero-emission vehicles (ZEVs) in recent weeks, with substantial new investments and partnerships designed to strength their electric vehicle (EV) supply chains. This is mainly in response to fast-growing overseas demand, while EV sales in their home market remain negligible. Japan auto industry has been called out for being slow in switching to ZEVs despite, or perhaps because of, the likes of Toyota and Nissan led the way some 20-30 years ago in the global adoption of hybrid vehicles – from which they appear to be reluctant to move on. Meanwhile governments in most advanced economies around the world have set some very ambitious schedules to phase out the use of internal combustion engines. Last year the Japanese government set a target for all new passenger vehicles to be Clean Energy Vehicles (CEVS) by 2035, including ZEVs such as electric and fuel-cell vehicles as well as plug-in hybrids.
NTT DATA and Denso have started to build what they describe as an industry-wide ecosystem for electric vehicle (EV) batteries. This will create global trusted dataspaces where only necessary data can be shared, while also protecting private data, the companies say. The new battery regulation currently being reviewed in Europe will require disclosure of CO2 emissions and the resource recycling rate throughout battery lifecycles to the European Commission. In the future, when Japanese companies sell EVs, including battery electric vehicles (BEVs) and hybrid electric vehicles (HEVs), in the European market, they will be required to meet this regulation in Europe.
ZF has signed a strategic cooperation agreement with China-based electric vehicle startup NIO and the two sides say they will work together in the development of steer-by-wire (SBW) products and other fields. Both companies have also agreed to establish an instant information sharing mechanism to deepen communication and conduct regular technical exchanges to jointly engage in industry-leading processes and quality standards. Meanwhile, ZF and NIO plan to extend their collaboration to brand promotion, product marketing, technology and quality enhancements, as well as customer Service.
Volta Trucks, an electric commercial vehicle manufacturer startup, and Siemens Smart Infrastructure have signed a letter of intent, outlining a cooperation to deliver comprehensive eMobility charging infrastructure and software to Volta Trucks customers. The partnership brings electrification benefits through Volta's 'Truck as a Service' offer and Siemens' experience in electric vehicle support solutions. This includes software control systems, facility electrification, charging infrastructure, energy management, building equipment and project finance. The partnership will seek to support Volta Trucks' customers by providing infrastructure for full electrification aligned with their operational needs.
VinFast, the Vietnamese electric car maker, and semiconductor maker Infineon Technologies said they would extend their 'partnership' by setting up a joint application competence centre focusing on electromobility. Inauguration is planned for the first quarter of 2023. Both companies will jointly engage in the early development phase of VinFast's next vehicles and will also discuss future semiconductor requirements to achieve supply chain stability. VICC will focus initially on the development of a new electric drive train (EDT) for VinFast electrified platforms.
There an insufficient number of electric charging points along the road networks in most EU countries and the vast majority of these do not charge quickly enough, according to the European Automobile Manufacturers' Association (Acea). ACEA is alerting policy makers to this double problem – which risks stalling market uptake of electric cars – a week ahead of the European Parliament's vote on the Alternative Fuel Infrastructure Regulation (Afir). Six EU countries do not have a single charging point per 100km (60 miles) of road, 17 countries have less than five charging points per 100km and just five have more than 10 chargers for every 100km of streets.
A lack of accessible public charging points for electric vehicles (EV) means increased investment in EV will not pay off anytime soon. If EV infrastructures like battery and charging points are not built, the government won't be able to justify spending taxpayer money on these vehicles, according to Emilio Campa, thematic analyst at research firm GlobalData. He made his predictions in a new podcast from the research firm. The transport analyst backed up the need for more public charging points as there is set to be over 27.5 million EVs made for the road by 2030. However, a increased demand for lithium, from light-duty EV production, will outstrip supplies of battery-grade lithium by over 2,400 kilotons by 2030.
POLESTAR 3 production for initial launch markets (North America, Europe, China) is planned to begin in Volvo Cars' facility in Chengdu, China, in an incremental ramp-up phase from mid-2023 with first customer deliveries expected in the fourth quarter of 2023. Additional manufacturing at the automaker's Ridgeville, South Carolina factory in the US is expected to follow towards the middle of 2024 from which point supply to North American and other markets is planned to switch from China to the US. Initial deliveries from this factory are expected around the middle of 2024. The 3 is the first Polestar SUV and the first model to feature centralised computing with the Nvidia Drive core computer, running Volvo Cars' own software.
New vehicle sales in China surged 26% to 2,610,000 units in September 2022 from 2,067,000 units in the same month of last year, according to passenger car and commercial vehicle wholesale data from the China Association of Automobile Manufacturers (CAAM). Sales last month continued to rebound strongly after strict lockdowns were imposed on major cities across the country in the first half of the year under the government's zero covid policy. Supply chain bottlenecks continued to ease last month with strong pent up demand continuing to drive up sales. The government reduced the vehicle purchase tax by 50% in June, to 5% from 10%, until the end of the year on fuel efficient passenger vehicles costing up to CNY300,000 (US$45,000) and with engines no larger than two litres. This is providing an additional lift to the market, along with other economic stimulus measures introduced by central government in recent months.
Mercedes-Benz AG and Microsoft are to collaborate on a new cloud-based data platform that they claim will to make vehicle production more efficient, resilient and sustainable. With the new MO360 Data Platform, Mercedes-Benz is connecting its around 30 passenger car plants worldwide to the Microsoft Cloud. It says this will enhance transparency and predictability across its digital production and supply chain. The MO360 Data Platform is described as the evolution of Mercedes-Benz' digital production ecosystem MO360 and allows teams to identify potential supply chain bottlenecks faster and enable a dynamic prioritization of production resources towards electric and Top-End vehicles. This unified data platform is standardized on Microsoft Azure.
Renault Group plans to invest "hundreds of millions of euros" in its South Korea subsidiary over the next six years, according to local reports citing a statement by CEO Luca de Meo at a press conference in Seoul this week. De Meo said Renault would invest KRW1trn (US$700m) in its local car making subsidiary, Renault Korea, in this period to help it become a major exporter of medium and large passenger vehicles. The funds would mainly help it strengthen its local R&D capability as the company strengthens ties with China's Geely Automobile Holdings. Renault Korea operates a plant in the southern port city of Busan with capacity of 300,000 vehicles per year.
Have a nice weekend.
Graeme Roberts, Deputy Editor, Just Auto