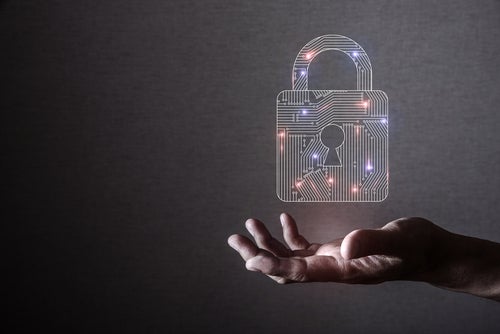 Keysight Technologies has been working within the automotive space to assist the industry when it comes to combatting cybersecurity risks. We spoke to a senior executive at the company about the challenges and threats ahead.
A string of high-profile Tesla crashes has led the US road safety regulator (NHTSA) to upgrade its existing investigation into Tesla's image-reliant Autopilot system. A key selling point of Tesla vehicles, especially when they first hit the market, was the optional Autopilot semi-autonomous driving system. This level 2 driving system is able to maintain the car's position in its lane and, depending on the version, can almost entirely self-navigate entire highway sections of journeys, including making lane changes and handling on/off-ramps. However, despite Autopilot being a key to Tesla's appeal, a string of high-profile crashes have led the US National Highway Traffic Safety Administration (NHTSA) to upgrade its existing investigation into the system's safety performance. Autopilot is something of an outlier compared to level 2 autonomous systems deployed by Tesla's rivals. All recent Tesla variants rely solely on image-based data processing fed by vision cameras positioned around the car. This is in contrast to systems deployed by GM and Ford, for example, that also incorporate radar into the sensor suite to enable the vehicle to sense its relative proximity to the outside world. Tesla instead relies on a pair of front-facing cameras and clever image processing to triangulate objects and work out their relative proximity.
Compared to many western nations, China handled the early stages of the COVID-19 pandemic relatively effectively. The country locked down quickly to limit the spread of infection and made testing materials widely available to track the virus' transmission. As a result, the early waves of COVID were addressed rapidly in China whereas, in western nations, arguments over how far PPE and vaccination mandates could go meant infections were allowed to spiral out of control. Now, more than two years following the outbreak, many countries have accepted that COVID-19 is now endemic and have mostly removed lockdown and PPE mandates in an effort to allow normal lifestyles to resume. China, however, has stood as something of an outlier, retaining its strict 'zero-COVID' policy and enforcing severe lockdowns on major population centers in an effort to stamp out the virus. Naturally, this has caused friction across many industries, with automotive production and sales being significantly disrupted. Finally, after a couple of months of dramatically reduced output and sales across many major Chinese cities, May's numbers indicate a recovery is taking hold in the country.
This year's edition of the Goodwood Festival of Speed takes place between 23 and 26 June inclusive. Of course we have a list of vehicle world premieres for this annual event held near Chichester in the south of England.
Mazda has developed Rhodium White Premium, a special paint colour "born from its unique Takuminuri painting technology". This new colour will be available this summer, predominantly for large product group models, starting with the CX-60. "Mazda believes colour is a crucial part of what gives shape to a vehicle, and thus we are focusing efforts on developing colours that accentuate a dynamic and delicate expression via the Kodo – Soul of Motion design theme," the automaker said. "Rhodium White Premium is a pure white inspired by Japanese aesthetics finding beauty in simplicity and the absence of superfluous elements. Furthermore, the paint's fine grain accentuates the shadows on the surface of the vehicle complimenting the metallic texture." The automaker said it was successfully mass producing an expressive colour using only three layers: a clear layer, a reflective layer and a colour layer. The colour layer provides a newly developed white pigment that delivers a silky smooth, fine grain white. As standard practice with white colored paints, the undercoat tends to show through and the clear coat is generally thicker than for other colours.
Valeo said Stellantis had chosen its third-generation LiDAR to equip multiple models of its different automotive brands from 2024. The Scala 3 product will enable these vehicles to be certified for level 3 automation, allowing drivers to safely take their hands off the steering wheel and their eyes off the road. Marc Vrecko, president of Valeo's comfort & driving assistance systems business group, said: "Level 3 vehicle automation can only be achieved with LiDAR technology. Without it, some objects cannot be detected. Yet at this level of autonomy, the system's perception capabilities must be extremely precise. Our third-generation LiDAR offers a resolution nearly 50 times that of the second-generation device. The technology comes with unique data collection features." The latest LiDAR sees everything, even when an object is far ahead and invisible to the human eye. It can identify objects more than 150 meters ahead that neither the human eye, cameras nor radars can, such as a small object with very low reflectivity or a tyre lying in the road. It recreates a 3D image of the vehicle's surroundings using a point cloud, with an as yet unparalleled resolution for an automotive system. It can map the ground topology and detect road markings.
How well do you really know your competitors?
Access the most comprehensive Company Profiles on the market, powered by GlobalData. Save hours of research. Gain competitive edge.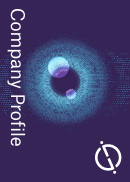 Company Profile – free sample
Thank you!
Your download email will arrive shortly
Not ready to buy yet? Download a free sample
We are confident about the unique quality of our Company Profiles. However, we want you to make the most beneficial decision for your business, so we offer a free sample that you can download by submitting the below form
By GlobalData
Tesla is likely to retain its global number one battery electric vehicle (BEV) sales spot for at least another 18 months as legacy automakers struggle to sell a meaningful share of BEVs in 2022 and 2023 according to a new report on the global EV sector by research firm Bloomberg Intelligence (BI). The report, Battery Electric Vehicles Report – Automakers Race to the Top found the profit incentive to catch up with Tesla was lacking for most traditional marques in the short term amid rising battery costs and a lack of scale, except for Volkswagen. The German automaker was on track to overtake Tesla's BEV volume in 2024 as global BEV demand was set to more than double out to 2025. Analysis showed China's BYD ranking third for BEV sales globally in 2025 followed by a glut of legacy automakers languishing around the one million annual BEV sales mark. It was not until later in the decade that US and Japanese automakers would be serious challengers for a top three spot.
China's new vehicle market fell by a further 13% to 1,862,000 units in May 2022 from 2,128,000 units in the same month of last year, according to passenger car and commercial vehicle wholesale data released by the China Association of Automobile Manufacturers (CAAM). Vehicle sales were held back by a second consecutive month of strict lockdowns across Shanghai as part of the government's zero-Covid policy, which were slowly lifted at the end of May. This followed similar lockdowns in other large cities in the country, including Shenzhen, Changchun and Tianjin, earlier in the year, bringing economic activity in the affected areas to a virtual standstill. In the last week, parts of Shanghai went back into lockdown due to a new outbreak while social restrictions have increased in Beijing after new infections were detected in some parts of the capital city. The Covid crisis is far from over in China under the government's zero-tolerance policy. Total vehicle sales in the country in the first five months of 2022 fell by over 12% to 9,555,000 units from 10,875,000 units a year earlier, with growth in the first two months of the year more than wiped out by sharp decline in the subsequent two months. Passenger vehicle sales were down by almost 4% at 8,133,000 units in this period, while commercial vehicle sales plunged by 42% to 1,421,000 units.
General Motors, Ford , Stellantis and Toyota Motor North America on Monday urged Congress to lift a cap on the US$7,500 electric vehicle tax credit, citing higher costs to produce zero-emission vehicles, according to a letter seen by the Reuters news agency. Automaker CEOs – GM's Mary Barra, Ford's Jim Farley, Stellantis' Carlos Tavares and Toyota North America CEO Tetsuo Ogawa – said in the joint letter to congressional leaders they had pledged to invest over $170 billion through 2030 to bolster electric vehicles' development, production and sale. The current $7,500 tax credit phases out after a manufacturer hits 200,000 vehicles sold. Both GM and Tesla have already hit the cap and are no longer eligible for the consumer tax credits.
The UK is currently ahead of the required adoption curve to meet the Government's 2032 EV target, according to the latest available DfT statistics included in Volkswagen Financial Services UK's first EV tracking report. However, prevailing economic headwinds for consumers are of concern and may well influence purchase levels in the short term. Over the past decade, sales across the EV fleet, including battery electric cars (BEVs), plug-in hybrids (PHEVs), range-extended electric cars, and hybrid electric vehicles, have been modest, with accelerated sales volume only commencing from around 2016, according to the Department for Transport (DfT). This increased momentum has intensified over the intervening six years and has further accelerated since the turn of the current decade, with 2021 delivering a significant step change. According to figures from the Society of Motor Manufacturers & Traders (SMMT), sales of EVs over the past year outstripped volume levels for the past five years combined. As an example, total ULEV car sales (EV and PHEV) grew from 348,000 in Q3 2020 to 604,000 in Q3 2021, with eLCV (vans) sales jumping from 14,305 in Q3 2020 to 24,967 in Q3 2021. As an illustration of 2021's surge in EV adoption, sales of battery electric cars increased by 154% versus the total car market increase of 23%.
Stellantis said it would begin an indefinite layoff starting next week at its Sterling Heights stamping plant in Michigan. The carmaker did not specify the number of employees being laid off but said, in an emailed statement to Reuters, the decision was made "in order to operate the plant in a more sustainable manner". A letter posted on the Facebook page of United Auto Workers Local 1264, a union that represents employees of the Stellantis-owned Chrysler Sterling stamping plant, said the "indefinite layoff will be from the bottom up", starting as early as 20 June.
Jaguar Land Rover claimed to be the first automotive manufacturer to integrate what3words global location technology into vehicles already on the road through a software-over-the-air (SOTA) update. What3words has divided the globe into a grid of 3m x 3m squares, and given each one a unique combination of three words. Through the 'always-on' technology, which works without the need for mobile connectivity, new and existing customers will be able to navigate to any precise location in the world using just three words. This is part of the latest SOTA upgrade offered to customers this year, following the previous update which gave 200,000 owners of existing vehicles access to Amazon Alexa. In total, JLR has completed 1.3 million vehicle level updates and three million engine control unit updates as part of its always-on, always-connected capability.
Denso Corporation is considering spinning off its semiconductor operations into a standalone company to help it better focus on the growing demands of the segment, according to local reports citing a key company executive. Japan's largest automotive components manufacturer, 25% owned by Toyota, generated more than US$45bn in global sales in the last fiscal year from a wide range of automotive components, including powertrain systems, heating, air conditioning systems, safety, chassis and cockpit systems and extensive aftermarket operations. More than US$3.4bn was generated from chip sales alone, mainly to Toyota as part of complete full-assembled systems. This makes the company the fifth largest global supplier of automotive chips, according to local research.
Have a nice weekend.
Graeme Roberts, Deputy Editor, Just Auto