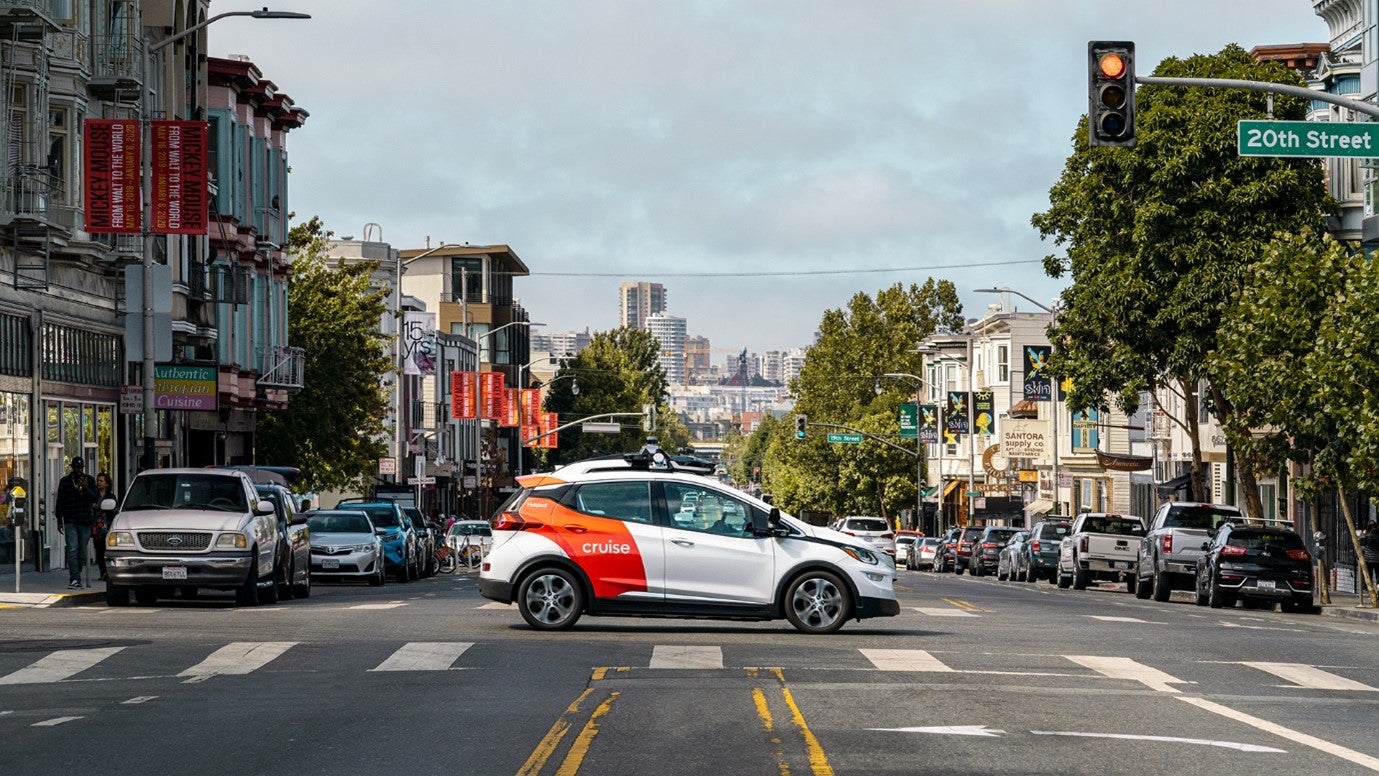 Ride-hailing giant Uber saw its passenger numbers plummet during the Covid-19 pandemic. But as people stayed home and businesses furloughed its staff, there was a flipside: its delivery service – Uber Eats – saw a surge in activity as restaurants looked for ways to keep operating amidst a time of great uncertainty and empty tables. Forbes reported that in the US, Uber Eats experienced an increase of around 10% in the first few weeks of the Covid-19 lockdown. Post-pandemic, the firm's recovery picked up the pace, though this has slowed recently. Speaking at a recent Goldman Sachs fireside chat, Uber CEO Dara Khosrowshahi outlined the company's plans for its delivery vertical.
No pain blockchain
Blockchain technology provides benefits for those in the automotive industry, allowing for material traceability, checking compliance and more. For some in the industry, however, the idea of blockchain technology can feel daunting, with associated complex coding and processes involved. However, this is not always the case as with the solution created by technology company Finboot whose solution simplifies the blockchain concept, enabling a fast and easy adoption of the digital ecosystem that can help with managing value chains, ensuring materials traceability and checking compliance in areas such as sustainability. The system, named MARCO, connects multiple ledgers allowing for companies to incorporate blockchain within their supply chain. We spoke to Juan Perez, CEO, and co-founder, Finboot, to learn more about the solution and how it can assist clients.
Auto brands move beyond automaking
Automotive brands are no longer simply car manufacturers. We are now seeing automotive breaking into the energy and connectivity/data spaces. Whether innovating new tech under their brand name – think Mercedes entering the residential energy storage market – or partnering with like-minded brands to better serve consumers (as we've seen with Ford and Sunrun) diversification is key for meeting consumers ever-increasing needs, and financial stability for car brands. Mo Morgan – Lead Strategist at Great State – describes new cross-market partnerships and innovations that are becoming a priority for automotive brands' long-term strategies.
VW strategy
How well do you
really

know your competitors?

Access the most comprehensive Company Profiles on the market, powered by GlobalData. Save hours of research. Gain competitive edge.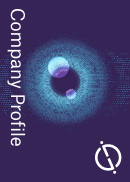 Company Profile – free sample
Thank you!
Your download email will arrive shortly
Not ready to buy yet? Download a free sample
We are confident about the unique quality of our Company Profiles. However, we want you to make the most beneficial decision for your business, so we offer a free sample that you can download by submitting the below form
By GlobalData
The Volkswagen Group says it has made decisive progress in its four industry-leading technology platforms. It also says it is tapping into additional profit pools as part of its transformation from legacy automaker to integrated mobility provider by further expanding its sustainable mobility business. At the VW Group's press conference at IAA Mobility in Munich last month, CEO Oliver Blume said: "We are making good progress. And faster than planned. We have reached numerous milestones, set important strategic directions and achieved joint successes. We are systematically driving forward the transformation along our ten-point plan and consistently developing further attractive profit pools in the area of sustainable mobility." As a strategic framework, the ten-point plan defines the most important fields of action for the VW Group's transformation. The company's four technology platforms play an integral role: architecture, battery & charging, software and mobility.
Quantum computing
Quantum computing has emerged from its initial hype with continued investment and governments around the world committing to the development of this novel technology. Quantum computing metaphorically left the lab in 2021 and entered public discourse amid the typical hype cycle of any emerging technology – with a funding frenzy to match. While a number of companies have claimed to be close to achieving a working quantum computer, the technology is still some way off. In addition, artificial intelligence (AI) has somewhat stolen quantum computing's novel technology spotlight over the last year. However, quantum computing's potential to enact change in so many areas, including AI, is simply too great for research and investment to stop, according to GlobalData's 2023 Thematic Intelligence Quantum Computing report. As per the research company's deals database, the value of all deals in 2023 by the third quarter had already far exceeded that of the total investment for 2022.
M&A
The third quarter of 2023 saw a slight fall in deal activity after the recovery in the global M&A market in the second quarter. Total deals in Q3 totalled $473bn, a drop of 17% compared to the previous quarter. In terms of deal volume, there was a 16% fall from 8,394 deals in Q2 2023 to 7,083 M&A deals in Q3 2023. Deal activity was impacted by several factors including higher inflation and rising interest rates, which in turn raised concerns over an economic slowdown in many of the world's leading economies.
AI skills valuable
Anew study published by the Oxford Internet Institute (OII) has found that AI skills a nd knowledge can increase a worker's salary as much as 40%. The study, which examined over 1000 different skills and 25,000 workers, found that AI related knowledge on topics such as machine learning and data science increased the potential salaries that workers earned. However, the findings also examined the relationship between a skill's value and its likelihood of being combined with other skillsets that a worker has. Skills such as data science were found to be more valuable than photo touching since knowledge of data science was more likely to be combined with other high-value skillsets. Dr. Fabian Stephany, co-author of this study and research lecturer in AI at OII, spoke to Verdict on what this study means for the future impact of AI on the workplace.
BP buys Superchargers
BP is buying Tesla fast charging hardware worth US$100m to expand its BP Pulse public charging network across the US. The chargers will be available for use in 2024. BP Pulse, the energy giant's EV charging unit, plans to spend $1bn building its nationwide charging network by 2030 with half of that to be invested in the next two to three years.
Stellantis and the nuclear fuel firm
Stellantis and nuclear fuel recycling company Orano will establish a joint venture for recycling end of life EV batteries and scrap from gigafactories in Europe and North America. The JV will recover cobalt, nickel and lithium and produce so called black mass for refining in a hydrometallurgical plant Orano will build in Dunkirk, France.
Pony.ai, NEOM do autonomous
Chinese autonomous driving technology startup Pony.ai announced it had secured a US$100m investment from Saudi Arabia's special economic zone developer NEOM Investment Fund (NIF). Pony.ai currently operates fully driverless vehicles in Beijing and Guangzhou and also has licences to operate those in two other Chinese tier-1 cities. The two companies have agreed to establish a joint venture to develop smart vehicle infrastructure, produce autonomous vehicles and offer autonomous driving services initially in the NEOM economic zone and later in other areas of the country, the Middle East and North Africa.
Xpeng ASAS for Europe
Chinese EV maker Xpeng reportedly plans to bring driver assistance features to Europe next year while pledging to adhere to the region's stringent data protection rules. Bloomberg reported the Guangzhou company aims to launch its so-called Navigation Guided Pilot in Europe by the end of 2024. Xpeng will be "fully compliant" with European regulations, vice chairman Brian Gu told Bloomberg. "We're dedicated to provide the best technologies that we can develop and deliver to all customers globally, not just in China," Gu said. The report noted Chinese automakers moving into Europe have been forced to turn off some of the software features available to drivers in their home market due to data privacy concerns.
GKN 'off the shelf' EV drive
Supplier GKN Automotive has shown a new plug and play eDrive concept designed to meet demand from niche electric vehicle makers and EV conversion companies for modular technology. Chief technology officer Dirk Kesselgruber said: "Based closely on our existing technology, our new eCrate concept will bring this to even more customers looking for high quality, cost effective electric drive units in a plug and play format." The first of three planned systems "could" be available as early as 2025 GKN said. Choices are a 113kW two in one combination system (motor and transmission) or a fully integrated three in one comprising electric motor, transmission and inverter with 113kW or 185kW output.
EU EV tariff postponement call
Europe's largest carmakers reported have urged the president of the European Commission to postpone the "cliff edge" introduction of post Brexit tariffs they claimed would harm EU electric vehicle production. The Guardian said Renault, Mercedes-Benz, Volvo and Ferrari were among 13 large manufacturers who wrote this week to Ursula von der Leyen asking for a delay to "rules of origin" that are scheduled to come into force on 1 January. The report said car industries on both sides of the channel had united in calling for the deadline to be delayed by three years until the end of 2026, to avoid 10% tariffs being imposed overnight. The Guardian said the carmakers expressing concern also included Toyota, Ford and Jaguar Land Rover, all of which have factories in Britain, plus BMW and Volkswagen, which own Rolls-Royce and Bentley in the UK. They reportedly have gained the strong backing of the UK government which wants to avoid any negative impacts from Brexit.
Ford/UAW deal
The United Auto Workers union (UAW) said its national negotiators had reached a tentative agreement with Ford. "We said record profits mean record contracts, and the Stand Up Strike has delivered," the union told members by email. UAW president Shawn Fain and vice president Chuck Browning announced the agreement in a video in which they gave an overview of the agreement, while outlining next steps in the ratification process.
Good month for UK car making
UK car manufacturing grew 39.8% year on year in September 2023, the strongest month of growth so far this year, as 88,230 units left British assembly lines. The Society of Motor Manufacturers and Trader said last month's rise was driven by a 32.2% export increase to 64,727 vehicles with almost six in 10 units going to the EU, while domestic market deliveries surged 65.9% to 23,503 in a (twice-yearly) 'plate change' month. Electrified vehicle output rose 41.5% but the SMMT added "urgent action" was needed "to ensure UK and EU trade remains competitive from 2024". Year to date output was up 14.9% to 659,901 units.
Stellantis' Leapmotor slice
Stellantis said it would invest EUR1.5bn in a 20% stake in Chinese battery electric vehicle (BEV) startup Leapmotor, laying the foundation of a new strategic partnership designed to strengthen sales in markets worldwide, including China. The acquisition, subject to regulatory approvals, would give Stellantis two seats on Leapmotor's board. The two companies have also agreed to set up joint venture called Leapmotor International in which Stellantis would hold a 51% stake and Leapmotor the remaining 49%. This joint venture, to be led by a Stellantis appointed CEO, would be exclusively responsible for the export and distribution of Leapmotor products overseas, including possible local production, with first shipments scheduled for the second half of 2024.
New US EV battery customer?
The president of Sony Honda Mobility has said the new auto JV could procure batteries for its planned Afeela EV from the US. Honda is currently building an additional factory there. The new car is scheduled for US production and sale in 2026. Automakers in the US can qualify for EV tax credits, including those for battery components, which must be manufactured or assembled locally.
Cruise off California roads
California has ordered Cruise, General Motors' robotaxi subsidiary, to remove its cars from state roads. In a statement which called for the "immediate suspension" of Cruise's driverless cars, the Department of Motor Vehicles (DMV) said its decision was based "upon the performance of the vehicles" which it determined "are not safe for the public's operation". It suspended Cruise's autonomous vehicle deployment and driverless testing permit, ending efforts by the company for the time being to test the cars without safety drivers.
Have a nice weekend.
Graeme Roberts, Deputy Editor, Just Auto