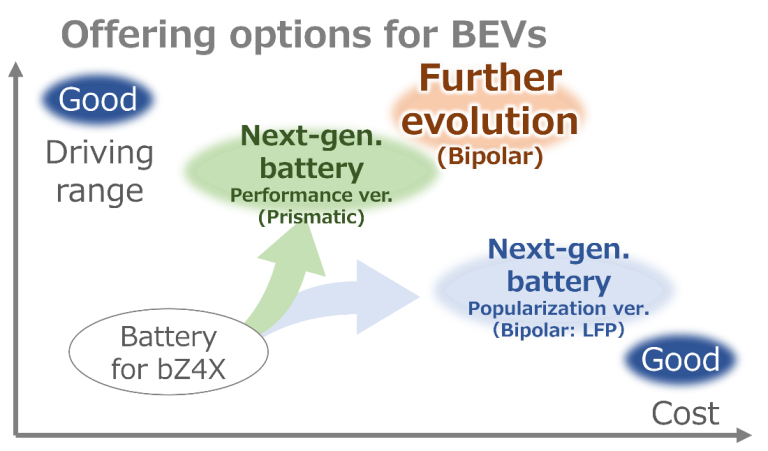 Under the tagline "let's change the future of cars," Toyota announced new technology to "support its transformation into a mobility company" which includes new EV battery types and vehicle construction methods. It's centred on innovative EV batteries and establishment of a hydrogen business. According to media reports, the announcement came ahead of a crucial board meeting at which some green-focused shareholders were expected speedier progress towards a fully electric model range. At the technical briefing in Japan, chief technology officer Hiroki Nakajima talked about specific and diverse technology, including concepts currently under development, which would will help Toyota "achieve the vision and policies it has communicated". He was joined by Takero Kato, president of the company's new BEV production centre, and Mitsumasa Yamagata, who was scheduled to become president of the company's hydrogen factory, to be launched in July. They provided more details of their respective strategies for the battery EV and hydrogen businesses. Toyota had earlier said its three focuses were electrification, intelligence and diversification. In electrification, it would take a "multi-pathway approach," including the introduction of optimal powertrains for each region. In intelligence, in addition to vehicles and services, it would also promote initiatives to "expand its connection with society, such as Woven City". It would also continue to diversify its business by expanding scope from 'cars' to 'society' to "include freedom of mobility and diverse energy options for all". Consequently, it has been moving resources to advanced development and investing in future oriented areas since 2016. By March 2023, half of R&D staff and R&D expenses had been transferred to advanced development fields, while increasing the total amount. Localisation will be boosted. "As the needs of our customers in each region will differ further in the future, we will accelerate 'development near our customers' at our R&D bases around the world," the automaker said. Despite criticism from some quarters it is laggin in EV development, Toyota countered: "We have overcome what were considered to be difficult challenges with [our] technological capabilities and developed numerous vehicles that are ahead of the times and paving the way for the future, such as Prius – now synonymous with hybrid vehicles – and the Mirai fuel cell car." It's a long read, but well worth it, so pull up a coffee and enjoy.
Punch and Vitesco
What drove a deal in which Punch acquired Vitesco's Italian ICE-injectors unit? Each week, Just Auto editors select a deal that illustrates the themes driving change in our sector. It may not always be the largest deal in value, or the highest profile, but it will tell us where the leading companies are focusing their efforts, and why. Our thematic deal coverage is driven by our underlying disruptor data which tracks all major deals across our sectors. Today, it's the sale by Vitesco Technologies GmbH of Vitesco Technologies Italy Srl to Punch Torini SpA. The background to this one is interesting. There's a history going back to General Motors in Europe (before it sold its brands and quit the region), when it had a dedicated engines facility in Italy (Turin). Vitesco's Italian operations (Pisa, Tuscany) also specialise in ICE components. Within Germany-based Vitesco Technologies (a 2019 spin-off from supplier giant Continental), its Italian facilities specialised in providing injectors to OEMs. With more than 900 employees, Vitesco Technologies Italy is active in the design, production, and sale of injectors, fuel distribution systems, and exhaust treatment systems for petrol engines. Belgium-based Punch acquired the General Motors Propulsion Engineering Centre in Turin in 2020. Its core business is developing engine applications for new segments, supporting the manufacturing of engines, and providing both engine and transmission solutions in markets worldwide. On 7 June 2023, it was announced that Vitesco Technologies would sell all shares in Vitesco Technologies Italy to Punch Group (Punch Torino). The projected value of the transaction was not disclosed. The transaction was expected to close by the end of this year, subject to customary regulatory approvals. This deal makes sense for both parties in terms of their respective strategic directions. The product offering of Vitesco Technologies Italy – with the emphasis on ICE tech injectors and fuel distribution systems – is a very good synergistic fit to Punch's ICE-based powertrain and transmission business. With post-acquisition GM legacy business in decline, the acquisition means that the new larger business has a more integrated solution – and more value – to offer OEMs. The transaction will allow Punch Torino to expand its business operations considerably.
Solar tree EV charging
Solar trees may be the EV charging stations of the future according to start-up Solar Botanic Trees. The London-based company has already shown a solar tree prototype. The solar tree, which features complex 3D leaf-shaped photovoltaic technology, uses thin-film solar cells giving it the power to generate 5 kilowatts of energy. The company is aiming to launch the fully integrated tree by late 2023, featuring battery storage and a rapid EV charging system. An upgraded version of the tree is hoped to be launched in 2025 which will feature wind and solar power generation modules, too. We spoke to Christopher Shelly, CEO Solar Botanic Trees, to find out more about the tree's design, the technology and future plans.
700km VW EV
How well do you really know your competitors?
Access the most comprehensive Company Profiles on the market, powered by GlobalData. Save hours of research. Gain competitive edge.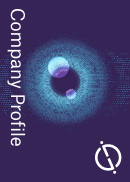 Company Profile – free sample
Thank you!
Your download email will arrive shortly
Not ready to buy yet? Download a free sample
We are confident about the unique quality of our Company Profiles. However, we want you to make the most beneficial decision for your business, so we offer a free sample that you can download by submitting the below form
By GlobalData
Volkswagen claims the upcoming ID.7 flagship will come with a range of up to 700 kilometres (WLTP) due to 'sophisticated aerodynamics'. It says the aerodynamically favourable basic form, low drag coefficient (Cd value) of 0.23 and frontal area of 2.46 sq m are the result of close cooperation between the Design and Development departments. With large sedans like the ID.7, the body shape accounts for about 50 per cent of the Cd value. The wheels and tyres influence about 30 per cent, the underfloor 10 per cent, and the functional openings through which air flows to the radiators in the vehicle front end, for example, also 10 per cent. Volkswagen designer Daniel Scharfschwerdt says: "When designing the ID.7, there was a greater focus on aerodynamics than for practically any other model. This can be seen in the low front end, the flowing transition into the bonnet, and the fast windscreen. The coupé-like roof form and the tapering rear end are also designed for ideal aerodynamic performance."
Big EV van order
Stellantis' Ram Truck brand said Merchants Fleet would buy 12,500 of the new Ram ProMaster electric van (EV) which goes on sale in the US later this year. The vehicles would be delivered "over the next several years". Ram CEO Mike Koval said in a statement: "Our all new ProMaster EV is Ram's first electric offering in North America and an integral step in our electrification journey that will offer more efficient options." Claimed to be the fastest growing fleet management company in North America, Merchants Fleet was said to be "recogniSed throughout the industry for its innovative approach, including a suite of industry first services that focus on flexibility". The Ram vans will allow Merchants to provide fleet managers with a selection of short- and long-term EV leasing options.
Brightdrop into Canada
Express Canada has taken delivery of its first 50 BrightDrop Zevo 600 electric vans at an event in Toronto. "The introduction of BrightDrop's electric vans into the FedEx fleet in Canada is an important step in the company's goal to transform its entire parcel pickup and delivery (PUD) fleet to all electric, zero tailpipe emissions vehicles by 2040," the company said in a statement. The initial 50 EVs will service Toronto, Montreal, and Surrey but the fleet will expand as additional chargers are installed across the country. Powered by General Motors' (GM) Ultium Platform, the Zevo 600 is designed for last mile deliveries with an estimated range of up to 400km (250 miles) on a full charge. FedEx will eventually operate 2,500 of these EVs in North America, including the 400 now in use in Southern California. Eighty charging stations have been installed in these three EV launch markets.
Merc CO2-free steel
Mercedes-Benz Cars is forming multiple agreements with European steel suppliers as the automaker aims to use 200,000 tons of CO2-reduced steel per year. "The increased availability of green steel enables us to gradually introduce CO2 reduced steel and in a second step to use almost CO2 free steel in our vehicles, significantly helping to lower our carbon footprint," said head of procurement & supplier quality Gunnar Guethenke. Mercedes-Benz and Thyssenkrupp Steel have entered into a preliminary agreement for the supply of CO2 reduced steel. The agreement will see the companies work towards an almost CO2 free production process through direct reduction plants and advanced smelters, contingent on the availability of green hydrogen.
BYD marches on
BYD passenger EV expansion into Europe continued with France where it is adopting a similar distribution model to its already established European markets, such as the UK and Spain, as it prepares to launch five passenger EV models. It has named four major dealer groups to sell and service the cars and is aiming initial for 15 to 20 sales and aftersales outlets and for 100 dealers in 2025. "At the heart of this launch plan is the strategic ambition to work with dealer groups that will provide the experience, expertise, and prime locations to sell the pioneering range of new energy vehicles," BYD said in a statement. It had shown its passenger car range in October 2022 at the Paris motor show.
Garrett BMW deal
Garrett Motion said it was supplying an electric fuel cell compressor for BMW's small series pilot, second generation, hydrogen fuel cell drivetrain in the iX5 Hydrogen SUV. "For the last four years, we have been working closely with BMW Group to develop an advanced hydrogen fuel cell compressor tailored to their exact needs. This effort will culminate in an in depth, on road trial later this year," said Craig Balis, Garrett VP and CTO. The electric air compressor is a part of the fuel cell system. Fuel cells generate electricity for electric motors via an electro-chemical reaction between hydrogen and oxygen in the air supplied to the fuel cell stack. To perform this reaction efficiently, and to produce maximum power output, the fuel cell stack is fed with optimal air flow and pressure, as required. Garrett said its compressor delivers efficiently the airflow needed to optimise the fuel cell system's power density and output and also maximises the efficiency and durability of the fuel cell stack over the vehicle's lifetime, "in a very compact package".
Delta M&A
Delta Electronics, which supplies power and thermal management products, said it had signed a definitive agreement to purchase, through subsidiary Delta International Holding, 100% shareholdings of HY&T Investments and its subsidiaries, including TB&C Group, a supplier of automotive high voltage hybrid components, from Cooperatief H2 Equity Partners Fund IV and Te Bokkel Beheer for EUR142m. TB&C, based in Germany, develops hybrid technology for mechanical components used in automotive, industrial, and medical applications. Its customer base includes automotive companies and tier-1 suppliers. The transaction was expected to enhance Delta's EV battery management system (BMS) capability by integrating TB&C's technology with Delta's Component Business Group's automotive component product lines.
Mercedes chat enhanced
Mercedes-Benz says it is further expanding the use of artificial intelligence and integrating it into the voice control of its vehicles. By adding ChatGPT, voice control via the MBUX Voice Assistant's Hey Mercedes will become even more intuitive, the company claims. An optional beta programme started today (16 June) in the US for over 900,000 vehicles equipped with the MBUX infotainment system. Customers can participate via the Mercedes me app or directly from the vehicle using the voice command "Hey Mercedes, I want to join the beta programme". The rollout of the beta programme will happen over the air (OTA). Mercedes-Benz is integrating ChatGPT through Azure OpenAI Service, 'leveraging the enterprise-grade capabilities of Microsoft's cloud and AI platform'.
Gupta goes
Nissan Motor said Ashwani Gupta, the company's representative executive officer and chief operation officer (COO), would leave at the end of the month to "pursue other opportunities". The surprise announcement followed reports of a recent executive clash at the company, pointing to ongoing turmoil and lack of management stability. Gupta was appointed COO of Nissan in December 2019, to head the company's recovery following the ousting and subsequent arrest of former CEO Carlos Ghosn. In a statement Nissan said Gupta "has been instrumental in the development and execution of the NEXT transformation plan which focuses on establishing the foundation of Nissan's business towards growth. He also held key management positions and has been a driving force in various Alliance projects over several years". Under his management, Nissan successfully negotiated a rebalancing of the 20 year Alliance with Renault, with the French automaker agreeing to reduce its shareholding in Nissan from over 43% to 15%, in line with Nissan's stake in Renault.
Audi tyre recycle
Collaboration between Audi Hungary and New Energy will see tyre waste generated at the automaker's Gyor factory chemically recycled, avoiding release of microplastics and hazardous substances which leach from them during recovery. The process used is pyrolysis in which tyre waste is converted chemically into oil used by petrochemical companies to produce new plastics while recovered carbon black is used for new tyre production. Gases produced are used to generate the high temperatures needed for the process. Audi Hungary is also eyeing chemical recycling of plastic waste from production. Viktor Vsradi, CEO of New Energy said: "We have spent [15 years] developing chemical recycling to industrial scale.
China rebounds again
New vehicle sales in China surged 28% to 2,382,000 units in May 2023 from weak year earlier sales of 1,862,000, according to passenger car and commercial vehicle wholesale data released by the China Association of Automobile Manufacturers (CAAM). The market last month continued to rebound from last year's pandemic lows, when the government implemented widespread Covid lockdowns across the country. Economic growth accelerated to 4.5% in the first quarter after plunging to a multi decade low of 3% in 2022. Full year growth was forecast to return to above 5% in 2023, helped by by new government economic stimulus measures. Total vehicle sales in the first five months of the year were up by 11% at 10,617,000 units from 9,555,000 in the same period a year earlier with sales of passenger vehicles rising 11% to 9,001,000 units while commercial vehicle sales were up by 14% at 1,616,000.
Vietnam nosedives
New vehicle sales in Vietnam plunged by a further 51% to 19,266 units in May 2023 from much stronger year earlier volume of 39,469, according to wholesale data from the Vietnam Automotive Manufacturers Association (VAMA). That was the seventh consecutive month of declining sales following last year's strong rebound from pandemic lows, reflecting a sharp slowdown in economic growth in the country. GDP rise slowed to 3.3% in the first quarter, after dropping to 5.9% in the previous quarter, compared with 8% in the whole of 2022, reflecting slowing consumer spending and exports. The central bank has cut its refinancing rate by 100 basis points to 5% in the last two months to help improve liquidity in the domestic economy following sharp hikes last year aimed at containing surging price inflation. Vehicle sales in the first five months of the year fell 38% to 100,733 units from 163,399 in the same period of 2022 with sales of passenger vehicles dropping by 43% to 75,235 units while commercial vehicle sales were down 16% at 25,498.
Global volume up
The global light vehicle market in May rose by 18.7% year-on-year to 7.4 million units, according to GlobalData estimates. The result continues a general market bounce-back from low levels last year when the semiconductor crisis restricted sales across the world. The global Light Vehicle (LV) selling rate rose to 89 million units/year in May, from 85 million units/year in April. Most markets have outperformed 2022 which was debilitated by stringent supply constraints, that have now started to ease. As a result, nations' LV markets have reported strong vehicle registration volumes with global LV sales at 7.4 million units (+18.7%). US LV sales grew 23.5% YoY to 1.4 million units as OEMS raised vehicle production on the back of fewer supply issues. China performed stronger than the first four months of the year with a selling rate of 29.6 million units/year. All major West European countries reported positive YoY growth as their markets continue to recover with the easing of supply issues.
Who is?
An unnamed German automaker plans to build a factory in Serbia's western municipality of Cacak, a greenfield investment worth at least EUR90m (US$98m), president Aleksandar Vucic reportedly said. The company plans to break ground for the factory in October, Vucic said in an Instagram post cited by SeeNews. The company would employ 800 workers at the plant, he added. "By next summer we will be attending the opening of this large factory, which will mean a lot, not only for our city, but also for the whole of Serbia," Cacak mayor Milun Todorovic reportedly said.
Have a nice weekend.
Graeme Roberts, Deputy Editor, Just Auto