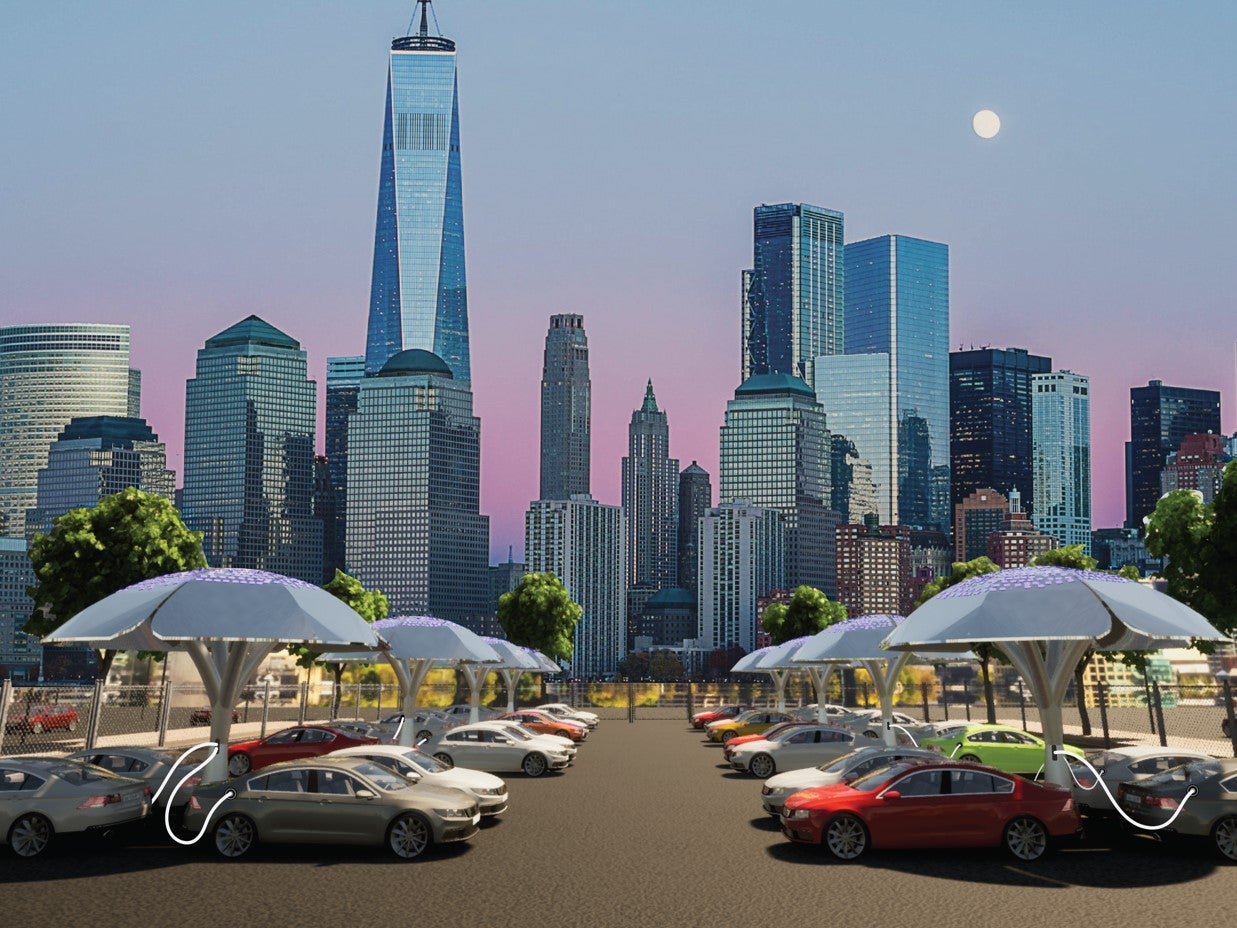 London-based company, Solar Botanic Trees has already shown a solar tree prototype. The solar tree, which features complex 3D leaf-shaped photovoltaic technology, uses thin-film solar cells giving it the power to generate 5 kilowatts of energy.
The company is aiming to launch the fully integrated tree by late 2023, featuring battery storage and a rapid EV charging system. An upgraded version of the tree is hoped to be launched in 2025 which will feature wind and solar power generation modules, too.
We spoke to Christopher Shelly, CEO Solar Botanic Trees, to find out more about the tree's design, the technology and future plans.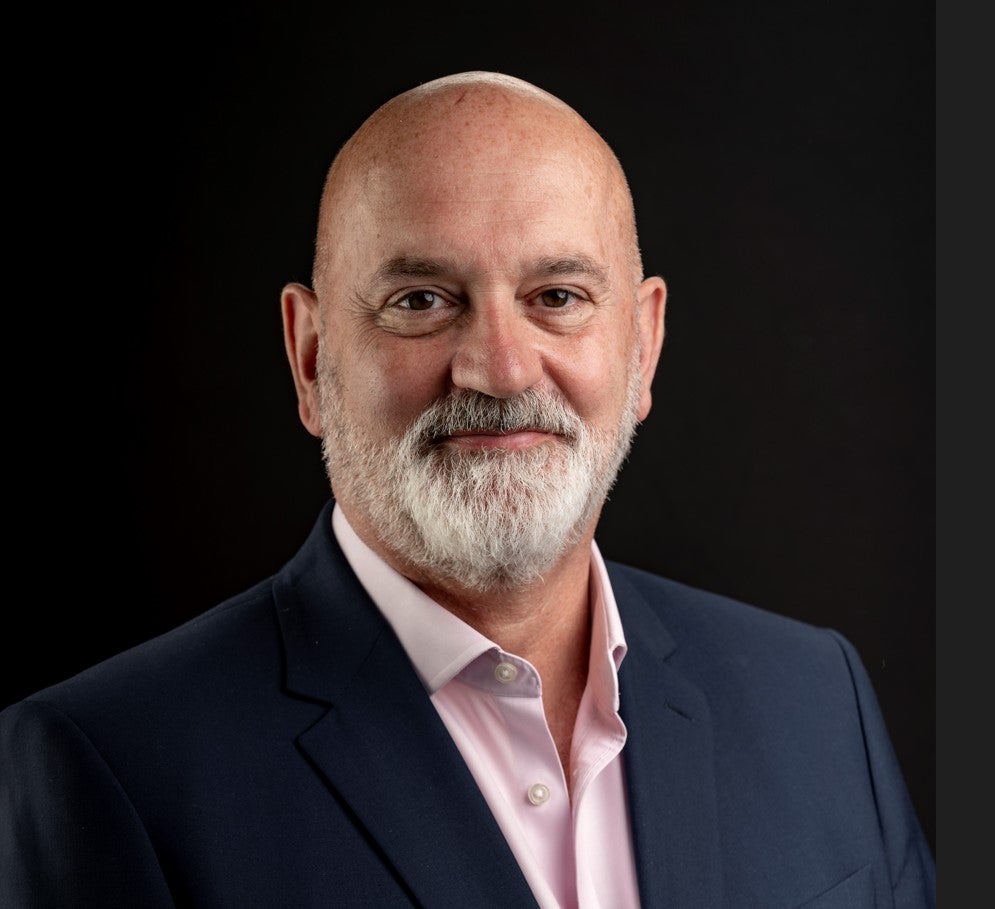 Just Auto (JA): Could you provide me with some background on the company?
Christopher Shelly (CS): My personal background is I started out in the power industry back in the 1980s. I worked as a commissioning engineer in the steam turbine industry, working mainly on coal fired power stations.
I worked at the Drax power station in South Yorkshire, then I went on to become head of strategy for the ABB power generation group, which at that time was about a $10 billion group making turbines, gas turbines, steam turbines, nuclear fuel, hydro – all the main areas of power generation technology.
How well do you really know your competitors?
Access the most comprehensive Company Profiles on the market, powered by GlobalData. Save hours of research. Gain competitive edge.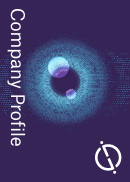 Company Profile – free sample
Thank you!
Your download email will arrive shortly
Not ready to buy yet? Download a free sample
We are confident about the unique quality of our Company Profiles. However, we want you to make the most beneficial decision for your business, so we offer a free sample that you can download by submitting the below form
By GlobalData
Solar Botanic was started about 10 or 12 years ago by Harry Corrigan. He had the idea of putting together a portfolio of renewable technologies and, amongst other things, has developed the solar tree. He's also been looking at regenerative hydrogen fuel-cells as well as wind axis turbines and some other technologies.
He met me last year, just as we were coming out of Covid, and became interested in in all of his businesses and particularly felt the solar tree was something that was very much a here and now opportunity for him and the company.
More importantly, we both share this vision as we are on the back end of our careers of doing something very positive for the environment and the next generation. So, there's a bit of doing this for business reasons obviously, but we're doing it largely because we both see the absolute need to get away from fossil-fuels and into renewables.
How does the solar tree work?
A single tree would get generate about two or 3,400 kilowatt hours over the course of the year. It's not going to be a particularly effective charger on its own, but that's enough to power a small- or medium-sized house.
The idea is we're going to link up these with other forms of power sources, and in many cases, they will be micro-grids. So rather than selling one tree, we'd be maybe doing 20 or 50 networked trees in the car park and then we will have battery management and storage in the trunks of several of the trees if not all of them.
As they are networked we will then feed the power to maybe five or so charge-points; we have to work out the exact ratio depending on the location. The ratio might be three or four or five to one for solar trees to charging points, so maybe only a quarter of them would actually have a charging point. That would enable us to be able to offer the 24 hour charging capability and couple it with rapid charging. We're looking to do a full range of low to high speed charging.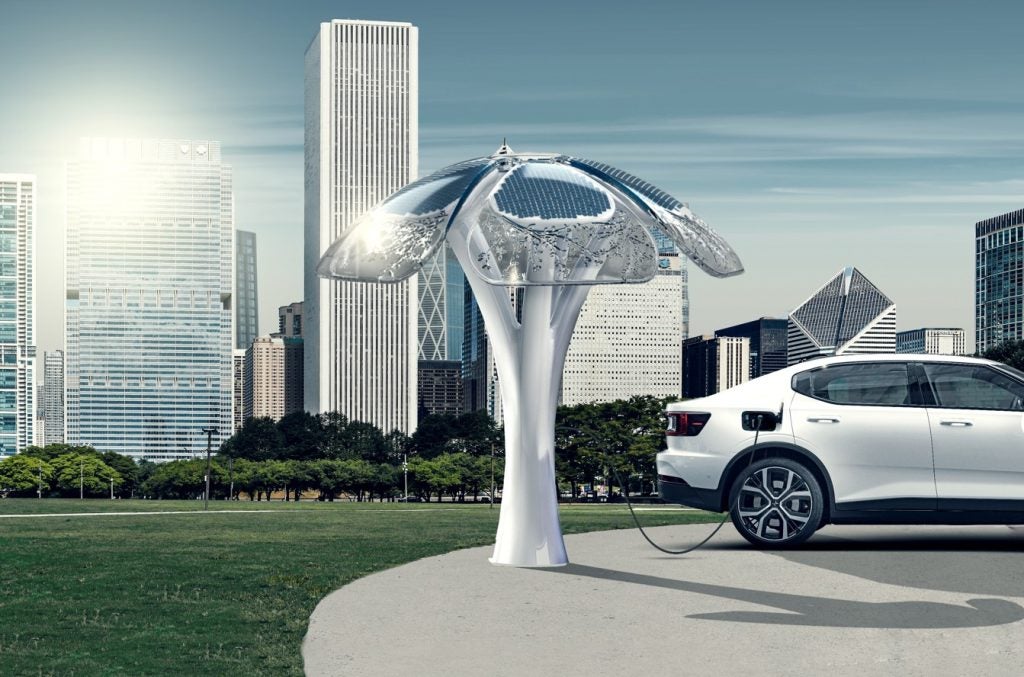 What is the current status of the prototype?
We've already announced that we're working with the AMRC (The University of Sheffield Advanced Manufacturing Research Centre) in Sheffield, we're working with the Manufacturing Technology Centre in Coventry, we're working with the AFRC (The Advanced Forming Research Centre) in Strathclyde, and we have got a number of composite versus metallic structural options that we want to finalise. To be honest with you, it's a trade-off between aesthetics which are really important here, but also structural integrity and cost.
We're trying to make them affordable, but they've got to look good, and that's the real challenge. We can make it look really good, but it could be unaffordable.
The core area of focus for us is actually in the manufacture of the photovoltaic (PV) leaves which sit on top, so we have five or six large kind of petals, which are attached to the structure at the top of the dome. It's about a five-metre diameter dome. We are working out how we can put the PV cells on there, how they are attached, protected, serviceable, can be replaced should they go down – all of that is really what we're looking to finalise over the next six months.
It's not just a cheap affordable effective unit; it needs to be serviced, repaired, maintained easily. It's a 3D surface and fixing PV cells to a 3D surface is not a trivial exercise. Solar panels are generally flat and even the flexible ones may be possible but then of course they have lower capability. We're looking to maximise the output at the same time.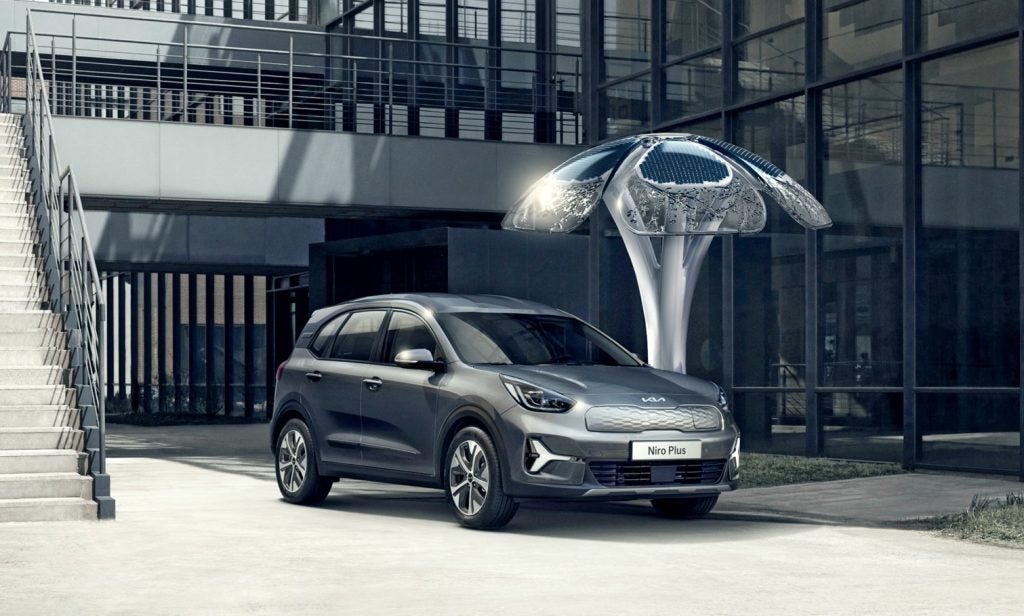 What benefits do the trees offer the EV industry?
These trees work most effectively in commercial car parks settings – that could be airports, hotels, exhibition centres, shopping malls, somewhere where you've got a number of car parking spaces, and then it's really about the layout of the local grid, the networking of them.
The benefit of these obviously is the aesthetics, which means that people will put them in where they would rather not have a flat panel charging.
We're getting a lot of traction with operators and developers who say we would put this in because it looks good, it does a job and it's actually going to put solar panels where we probably wouldn't normally put them, so I think it's really adding to the existing offering for our customers and our clients.
For the domestic residential situation and for people with larger gardens, this is a viable alternative to having panels on your roof. They could also be a replacement for street lighting because we can build street lighting into them so they can go into residential areas. There's a certain degree of customisation required and we want to try and have three or four different customised versions without turning this into an engineer's dream of having every tree different. We need to maintain the modular approach, otherwise the costs will just spiral out of control.
In winter months when less sunshine is around, how are the trees able to provide power?
There's no question there is a seasonality to the performance of these, we all know that. On their own, particularly in climates further north, it's going to be harder to maintain the charging levels in order to supply enough power for charging.
With these micro-grids the idea is they will be grid connected so they will be able to take off peak overnight power which is hopefully coming from a renewable source. There is nothing to stop us having vertical wind axis turbines, other wind technology, or renewable technology available to hook up so they can be networked, too. They are one of a number of sources. We think that they are really very appropriate for the commercial car parking market.
It's all about networking and building a degree of resilience into the micro-grid. That's the big challenge for micro-grids – the smaller they are the more they are going to be exposed to the climatic conditions on a daily basis.
What are the next steps?
One is to get our prototype up and running in the field. We've done all the lab work, all the modelling, we now need to demonstrate the tree in a field setting. We've agreed with the AMRC advanced manufacturing service centre in Sheffield that we will build it and operate there. We want that to validate everything we've been modelling, saying and testing in the lab.
In parallel with that, we are developing the commercial version of the technology. There are a few areas around the photovoltaic cells; we've got a couple of different options there and we're deciding which way to go on that. We need to run some trials just to verify which way we think we want to go make final decisions. The prototype will inform that and we aim to be in commercial production in H2 of 2023. Although we are already being asked if people can buy them now, we are building a bit of a backlog of inquiries and orders at the moment.
We want to be the market leader in this, there are obviously other people who are looking to imitate and have sort of seen the idea. From our perspective, because it's going be relatively premium commercial car parking we're targeting, premium residential, that means it's going to be a UK, Japan, North America; the more affluent countries around the world will probably be the early adopters of this technology.
Then as time goes on, and we start to really drive the volume and drive the cost down, putting our supply chains nearer to the point of use. We aim to make these in the UK for the UK and for the European market, but we will probably make them in North America once we've got up and running. We will also look to build a network and a supply chain to support this, and that's going to be critical.