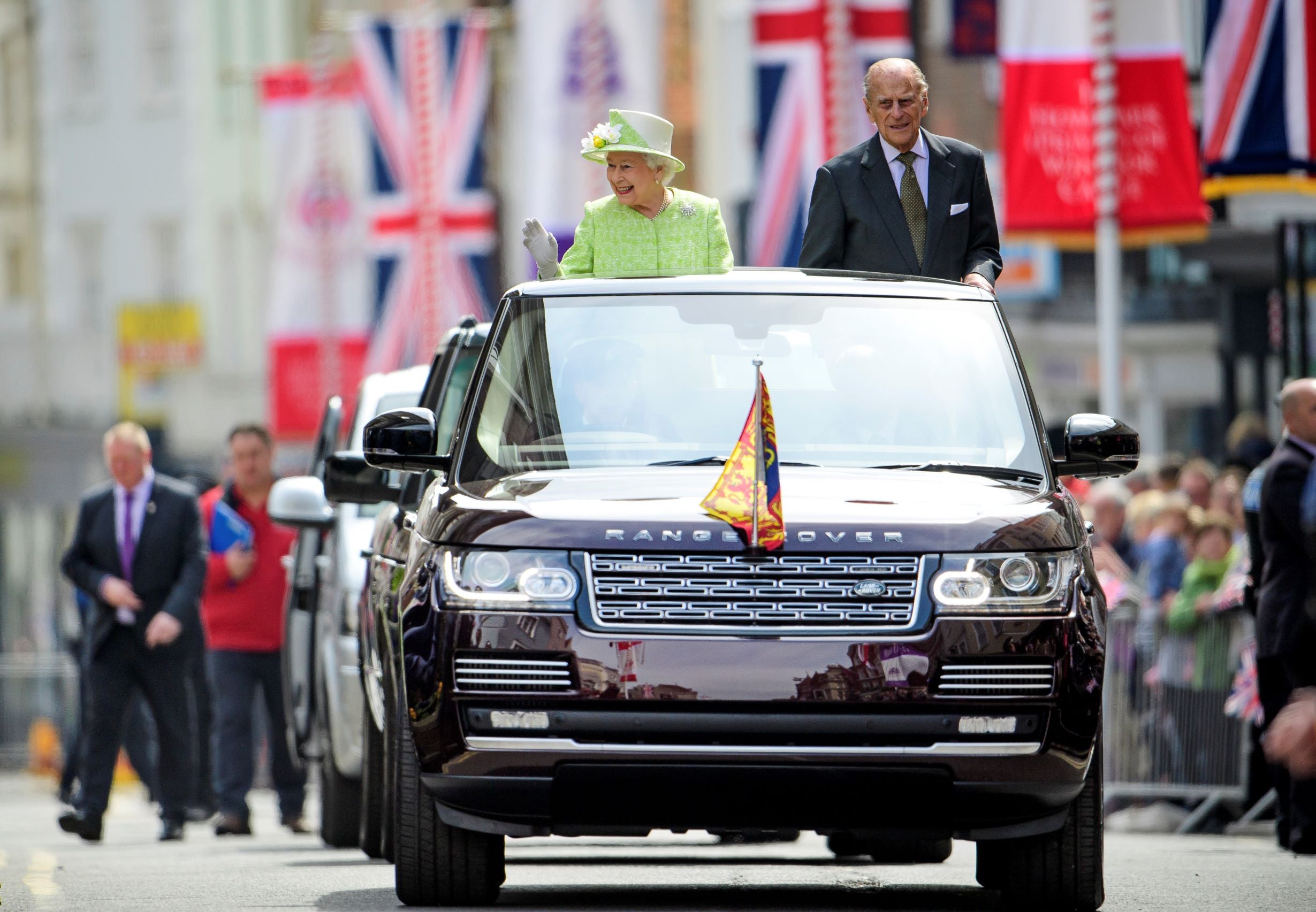 The past week brought a tumultuous time for we citizens of the UK – starting with former prime minister Boris Johnson bidding farewell to Her Majesty The Queen at Balmoral Castle (her much loved Scottish home and summer holiday retreat) followed by his replacement Liz Truss greeting the monarch as head of the new government she had formed. Just a couple of days later came the long awaited but inevitable news of the passing – at the age of 96 – of the much loved and respected woman who had been sovereign of the United Kingdom and British Commonwealth for a record 70 years, as was much celebrated here and overseas only back in June. It was a sad occasion but also a momentous one as centuries of tradition and protocol were immediately dusted off to proclaim the accession of Charles, former Prince of Wales, as King Charles III and to prepare for and rehearse what will probably be, a week from today, the largest (and best attended) state funeral most people will ever see in a lifetime. To mark the Queen's death, our parent company GlobalData published this tribute across all our websites: "The sad death of Queen Elizabeth II leaves the UK shorn of both a standard-bearer and an irreplaceable international ambassador". RIP, Ma'am.
We published a very interesting interview this week: Interest in LFP tech is rising because the cells are cheaper than nickel-cobalt based cathodes. We spoke with Muthu Krishna, battery manufacturing cost modeller at cross-commodity price reporting agency Fastmarkets, who detailed the reasons behind the recent rise in li-ion battery raw material prices, and the subsequent effect on nickel-based CAM costs. The sharp rise in battery raw material prices this year has amplified the cost difference between the two leading batteries for EVs: nickel-based cathode active materials (CAMs) and lithium iron phosphate (LFP), increasing interest in LFP-powered electric vehicles. While all lithium-ion batteries operate thanks to the movement of lithium ions and the induced movement of electrons through a circuit, not all Li-ion cells contain the same chemicals. An area of battery tech that's seen a number of different solutions deployed over the years is the cathode. Two main approaches have become popular for cathodes in EV batteries – the first uses a nickel-cobalt-based chemistry, while the second sees cathodes built around a blend of lithium iron phosphate (LFP). Nickel-cobalt based cathodes offer greater energy density but are more expensive to produce. As a result, these batteries are preferred for high-end EVs where range performance is more of a concern. LFP cells are incresingly popular in commercial applications because they are cheaper to build and offer greater safety performance, while absolute range in those use cases is less of a concern (eg urban use/short journeys). However, thanks to improvements in pack design and chemical optimizations, we expect more high-end models to move to LFP chemistries in the future. Already, Tesla has begun moving its standard-range Model 3 and Model Y vehicles over to LFP cells. It's a great read so pull up a comfy chair and a coffee and enjoy.
Our future vehicle product lines series continued this past week with more General Motors future models, GMC & Hummer. Once the lower volume near twin of Chevrolet, GMC is going upscale, another reason Hummer is part of it these days. General Motors intends to keep shifting the goal posts for GMC, the brand's existing high end trim levels having already proved to be successful at improving margins [Stellantis' Ram rival just launched a new top trim level for some models this week, too – ed]. The GMC strategy is also working in the Middle East, not just in North America and it might well do so for GM Korea as the brand launches there. For this reason, the decision to reinvent Hummer as a luxury off-roading division ties it in with – and above – GMC.
The EV market is on an accelerating trend. As the market and demand grows however, many are starting to ask the question: how will the electrical grids cope? Alongside this as the everyday EV car market grows, several companies within the heavy goods vehicle market have begun exploring the potential for EV trucks. Although viewed as a positive step for the environment – due to reduced emissions – the design and engineering of electrical components is critical for widespread adoption of these vehicles. To find out more about these issues we spoke to Steve Hughes, managing director of EV component specialist REO UK.
Private equity group Melrose has said it intends to separate the GKN Automotive and GKN Powder Metallurgy businesses from the Melrose Group by way of a demerger of shares in a new holding company ('DemergerCo') to Melrose shareholders. This will result in two independent and separately listed companies, DemergerCo and Melrose Industries PLC, each with its own distinct strategy and acquisition platform. DemergerCo will be an independent, London headquartered group and will seek admission to listing on the premium segment of the Official List and to trading on the Main Market of the London Stock Exchange. It will have a dual strategy of profitable organic growth as well as targeted M&A in the automotive sector, where we see opportunities as a consolidator either via an all cash acquisition or a share based transaction. DemergerCo will effectively become an automotive platform, owning both GKN Automotive, a tier-1 supplier of driveline technologies to the global automotive industry, and GKN Powder Metallurgy, a global leader in both the production of metal powder and precision powder metal parts for the automotive and industrial sectors.
Honda has announced that it has established a strategic partnership with Hanwa, a major Japan-based trading company, towards the procurement of essential metals for batteries necessary for its electrified vehicles. Hanwa was described as a major trading company that has strengths in the field of resource procurement. Through this partnership, Honda says it will ensure stable procurement in the medium- to long-term, of essential metals necessary for batteries such as nickel, cobalt and lithium, positioning the mined resources secured by Hanwa at the core. Honda also said it will continue working with a wide range of suppliers to ensure stable supply of necessary resources, that will enable Honda to steadily execute its electrification strategy leading to the realization of Honda's carbon neutrality goal.
Ford Europe has launched the E-Transit Custom, an all electric version of the continent's best selling van variant. Its battery technology enables a targeted range of 236 miles and 125kW fast charging ability. The model has digital technology for multi-drop deliveries, and cab and load compartment access. The cab is also a business hub with 5G connectivity and a flexible workspace including an optional steering wheel which folds to become an ergonomic holder for laptops and tablets. The van can carry payloads up to 1,100kg, has a lower load floor for easier access, and maximum towing capacity of 2,000kg plus independent rear suspension and claimed class leading motor power.
China's Geely Automobile Holdings and Saudi Arabia's state oil group Aramco reportedly are negotiating to buy 40% and 20% stakes respectively in Renault's future fossil fuel engine unit, which will include the Dacia car plant in Romania (Mioveni Mechanical Plant) as well as engineering centres from several countries, including the one in Romania. Talks reportedly were still ongoing with other partners. Geely owns Volvo Cars and has a 10% stake in Mercedes-Benz. In May, Renault Group CEO Luca de Meo disclosed to shareholders that an audit showed that the separation of activities dedicated to electric vehicles had great potential.
The World Platinum Investment Council (WPIC) said, despite resilience in the automotive, jewellery and industrial sectors, combined with reduced mining and recycling supply, a reduction in ETF holdings and exchange stocks saw a platinum surplus in Q2'22 of 349 koz, and the forecast 2022 surplus increase to 974 koz. However, despite the surplus, physical market tightness continued throughout the second quarter and remains ongoing. Q2'22 saw the resurgence of exceptionally strong import volume into China, significantly above identified demand, which were met largely by sizeable flows from platinum ETFs and exchange stocks. These excess imports into China, which are not captured in published supply and demand data, resulted in physical platinum market tightness. This is evidenced by elevated lease rates, that have remained high, peaking at 10% in May, higher even than those seen at the peak of the pandemic and significantly above the 10 year average. This physical market tightness also incentivised the movement of platinum held by exchanges into the spot market to help meet the China import volumes.
It's taken more than three and a half a years plus a couple of cancelled planned restarts but at long last, the North American International Auto Show [aka 'Detroit show'] is set to return. Ford Motor Company intends to make the biggest splash and while many OEMs won't be attending, there will be a good mix of brands, along with several world premieres. As always we have compiled, and will continuously update, a list of all the major new model launches.
Have a great week.
Graeme Roberts, Deputy Editor, Just Auto