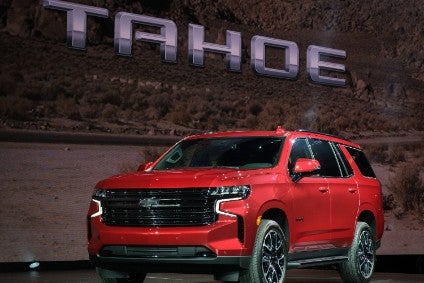 In response to the ongoing semiconductor shortages and falling demand, GM Korea has reduced operations to one shift at its Bupyeong 1 plant near Seoul.
The company said recently it would also cease operations at its Bupyeong 2 plant at the end of the year with production of the Trax compact SUV and Malibu midsize sedan to be discontinued in November.
The Bupyeong 2 plant's 1,200 personnel will be transferred to the Bupyeong 1 and Changwon plants which have a combined production capacity of 500,000 vehicles a year on three shifts and make the Chevy Trailblazer SUV and the Spark mini car respectively.
A new cross over utility vehicle will go into production at Changwon later this year.
GM Korea launched the US made Tahoe full size SUV in April, to help strengthen its domestic range, and that will be followed by the GMC Sierra pickup truck later this year.
A spokesman earlier this year said the company would "focus on producing compact SUVs such as the Trax in South Korea and bring in large-sized SUVs from the US as part of a 'two-track' SUV strategy".
Last December the company said it planned to launch 10 new electric vehicle models in South Korea by 2025, all of which it plans to import from North America.