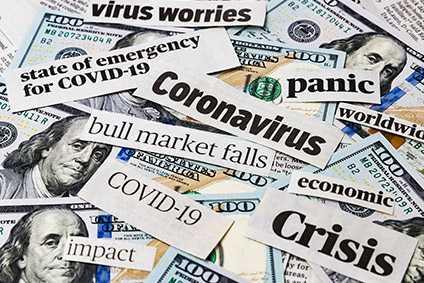 Well, that was 2020, a year none of us will forget in a hurry. Editor Dave Leggett takes a look back month-by-month through the prism of just-auto's industry coverage. Safe to say, things didn't quite go quite as expected for anyone in 2020. This first part covers the first half of the year.
January
Maybe there's the merest hint that 2020 could be a year a little off the norm when it emerges that Carlos Ghosn has jumped bail in Japan where he was facing financial misconduct charges. It's a somewhat bizarre tale. He somehow evaded the Japanese authorities to get on a private plane to Istanbul and then on to another to take him to Beirut.
Ghosn gone and in Lebanon after jumping bail in Japan
It doesn't take long before Mr Ghosn sets up a press conference in Beirut. Whatever the rights and wrongs of his particular case (and the footage of the Versailles bash that coincided with his birthday raised more than a few eyebrows), he has certainly thrown some light on the way Japan's justice system works.
Ghosn claims treated "brutally" by Japanese prosecutors
OEMs and Tier 1s announced vehicle and technology innovations at the Consumer Electronics Show (CES) in Las Vegas, as per normal. Our coverage – with exclusive interviews – is gathered together here. Personally, I was a little captivated by this robot aimed at warehousing and delivery applications – go Digit!
Isuzu and Honda R&D Co., Ltd., a R&D subsidiary of Honda Motor Co., Ltd., sign an agreement to undertake joint research on heavy-duty trucks, utilising fuel cells (FC) and hydrogen as the powertrain base.
Isuzu and Honda team up on hydrogen for HCVs
By the end of the month, a coronavirus outbreak in the Wuhan area of China is causing concern in China and elsewhere.
PSA mulls Wuhan evacuation as coronavirus crisis grows
Plastic Omnium mulls Wuhan situation as virus spreads
An outbreak in Germany linked to business travel at Webasto appears also to point to just how contagious this new virus is as cases caused by one traveller multiply fairly quickly.
Webasto coronavirus cases rise to four
Webasto coronavirus cases rise to seven
During the year, Hyundai is pretty active in Hydrogen initiatives and announces it plans to produce hydrogen powered commercial vehicles at one of its Chinese plants to help lift its EV sales in the country.
Hyundai to make hydrogen-powered CVs in China
February
By early February, the situation in China becomes dramatically more severe, with Hubei province in lockdown and Western firms suspending business travel to China. Lunar New Year holiday shutdowns are extended by many firms. It still looks like a temporary and local problem at this point though.
Chinese auto industry impacted hard by coronavirus
In another major supplier consolidation, BorgWarner announces it is to acquire Delphi Technologies. BorgWarner said the acquisition would strengthen BorgWarner's power electronics products, capabilities and scale.
BorgWarner to acquire Delphi Technologies
By the end of the first week of the month, supply chain impacts from COVID-19 are making the news. Fiat-Chrysler (FCA) warns that it could halt production at a European plant in a matter of weeks, so we're seeing an impact on manufacturing supply-chains beyond China. Korean manufacturers are also seeing disruption.
There's a reshuffle at Ford that suggests Jim Farley's star is rising.
I still recall the IMF talk of a 'V-shaped' recovery back in February. The virus outbreak is still very much seen as a China issue that impacts the rest of world via economic linkages. I remember writing this news story up from the comfort of a business lounge: IMF gathering data to assess coronavirus impact
I also got out to the Mustang Mach-E reveal in London and interviewed Ford Europe chief Stuart Rowley; it was pretty wide-ranging. I bumped into Red Dwarf's Kryten at the event; always a pleasure (I'm a bit of a fan of the sci-fi comedy TV show). He is unfailingly good humoured and we talked about electric vehicles as well as RD, honest. I just have to remember to call him Robert and not Kryten.
Interview – Ford Europe chief, Stuart Rowley
Anyway, back to the virus. The Geneva Motor Show is eventually called off – but quite late in the day in response to a government ban on gatherings of more than 1,000 people. Quite a few cages were rattled by the late shift in position and wasted financial outlays. As my colleague Graeme Roberts put it: "Force majeure so forgeddabout suing Palexpo and good luck with nailing legal paper on the Swiss administration's front door."
March
The Geneva Motor Show may have been cancelled as an in-person event but many vehicles which would have been world debuts were instead revealed via online premieres. So, we compiled a list of debuts anyway: 2020 Geneva motor show – all the digital debuts
We even had a Geneva briefing from our product guru: Management briefing – 2020 Geneva motor no-show
If the traditional motor shows were having a hard time before the COVID-19 coronavirus, the going will be very much harder now.
March sees some positive news for Nissan's manufacturing plant in the UK with the completion of a new stamping line at Sunderland. As a very sizeable investment it is certainly a positive sign for the future of the plant – which makes the Qashqai, Juke and Leaf models – with a heavy reliance on exports to the rest of Europe. The investment was pretty much baked in after Nissan said it would make the next generation Qashqai at Sunderland back in 2016 – although it subsequently cancelled plans to make the X-Trail there. A recurring question: Would Nissan ever walk away from all that investment it has made at Sunderland? It would be very reluctant to do so, despite some of the threats surrounding the still-to-be-finalised post-Brexit UK-EU trade arrangements.
Nissan shows new stamping line ahead of Sunderland Qashqai SOP
Later in March, the COVID-19 crisis moves up a few gears in terms of seriousness. There are more restrictions on population movement and more measures aimed at reinforcing social distancing. After China, Europe becomes the new epicentre of the crisis although North America is also seeing many more cases. In automotive, there are announcements of temporary plant shutdowns.
COMMENT – Automakers have no alternative but to shutter plants
We also start to get a sense of a crisis that could go on for longer than originally hoped.
VW Group chief warns that plant closures will be extended
The NAIAS (Detroit Motor Show) planned for June is also cancelled. Plans to move it to June this year, for the first time, were scuppered by the COVID-19 crisis. Ironically, if the organisers had stuck to January this year, they would have got the show done before the virus hit. But the show venue itself (renamed, but forever the Cobo Center to some of us) is being converted for use as a temporary hospital.
2020 NAIAS Detroit auto show cancelled
Monthly market numbers start to reflect the seriousness of the virus crisis.
US car market crash points to tough times ahead
Western Europe's car market down 52.9% in March
COVID-19 causes global auto industry running rate to dip to a historic low
Automakers start to focus on shoring up balance sheets and ensuring they have the cash to weather what is shaping up to be an unprecedented crisis.
Ford boosts cash reserves but warns of $600m Q1 loss
During April attention turns to tentative manufacturing re-starts, but it's pretty clear demand will stay way below normal levels and that supply chains are stressed or even broken.
Fragile automotive supply chains will complicate factory re-starts
VW also described some of the details of its 100-point plan to provide health protection for employees, which offered a glimpse of how many manufacturing plants will be addressing the 'new normal' and being 'Covid secure'. Work from home if you can, distance markers, face coverings, plexiglass partitions – it's stuff we have all got used to in 2020.
Production restarts at VW Wolfsburg plant
May
The April market numbers are not unexpected – given lockdowns – but they are unprecedented. The UK car market was down 97% year-on-year in April and the West European car market as a whole was down 80%. April did turn out to be the low point, but it would prove a slow recovery in the rest of the year.
West European car market down 80% in April
All in all, there's much to discuss: D&C – Looking to the post-Covid automotive world
First in, first out for China though: China vehicle market returns to growth in April
Fiat-Chrysler (FCA) says it is working with the Italian government to secure an EUR6.3bn state-backed loan guarantee aimed at helping its Italian supply network's liquidity and supporting the restart of vehicle production at FCA's Italian manufacturing facilities.
FCA seeks EUR6.3bn loan guarantee from Rome
France announced plans to inject more than EUR8bn into its automotive sector. The hope for the European industry is that it's not the only country to act.
France moves first to bolster the automotive sector
Nissan confirmed the closure of its Barcelona, Spain, manufacturing plant as part of a new business plan that focuses on cost control and the needs of core markets. The Barcelona plant was widely tipped to be a casualty of the new Nissan business plan which eschews the volume expansion approach of former Nissan chairman Carlos Ghosn. The plant employs around 3,000 and makes vans for the European market.
Nissan confirms Barcelona plant closure
On the upside though, May was the month of tentative manufacturing restarts after the blankeet lockdowns of April.
Ford also shoots for May 18 NA production restart
It's not all plain sailing with restarts though: VW suspends some production in Europe
Fragile automotive supply chains will complicate factory re-starts
June
It's a step in the right direction as car dealerships are allowed to re-open in England from June 1 as COVID-19 lockdown restrictions are eased further. They have to open with new Covid-secure measures in place though. Silver linings? Some manufacturers report they are detecting heavy interest from prospective car buyers, with some new customers turning to private car ownership and deterred from using public transport for daily commutes as a result of the COVID-19 public health crisis. If there are silver linings, safe to say they are outweighed by the depth of the crisis.
English car dealers can re-open from June 1
There's a developing collaboration between Daimler and Volvo Group in hydrogen fuel cells for heavy commercial vehicles. When it comes to electrification for heavy duty vehicles traveling long distances, hydrogen offers a big potential weight saving over the batteries used for light battery electric vehicles.
Daimler Truck establishes new fuel cell company
2020 sees a new model in production from Polestar – the '2'. Polestar says the car has 'a standard vegan interior' which is a clever move: a fresh choice of brand for those who find it difficult to know if a car contains components which caused suffering to animals.
Our analysis: Taking on Tesla – will Polestar prosper?
Ford and Volkswagen said they had signed agreements to expand their global alliance to design and develop midsize pickup trucks plus commercial and electric vehicles.
Ford and VW sign joint LCV and EV agreements
But BMW and Daimler row back on their collaboration – which looks like a victim of reordered priorities
BMW and Mercedes autonomous drive collaboration reset by COVID-19
And some (maybe) bite the dust…