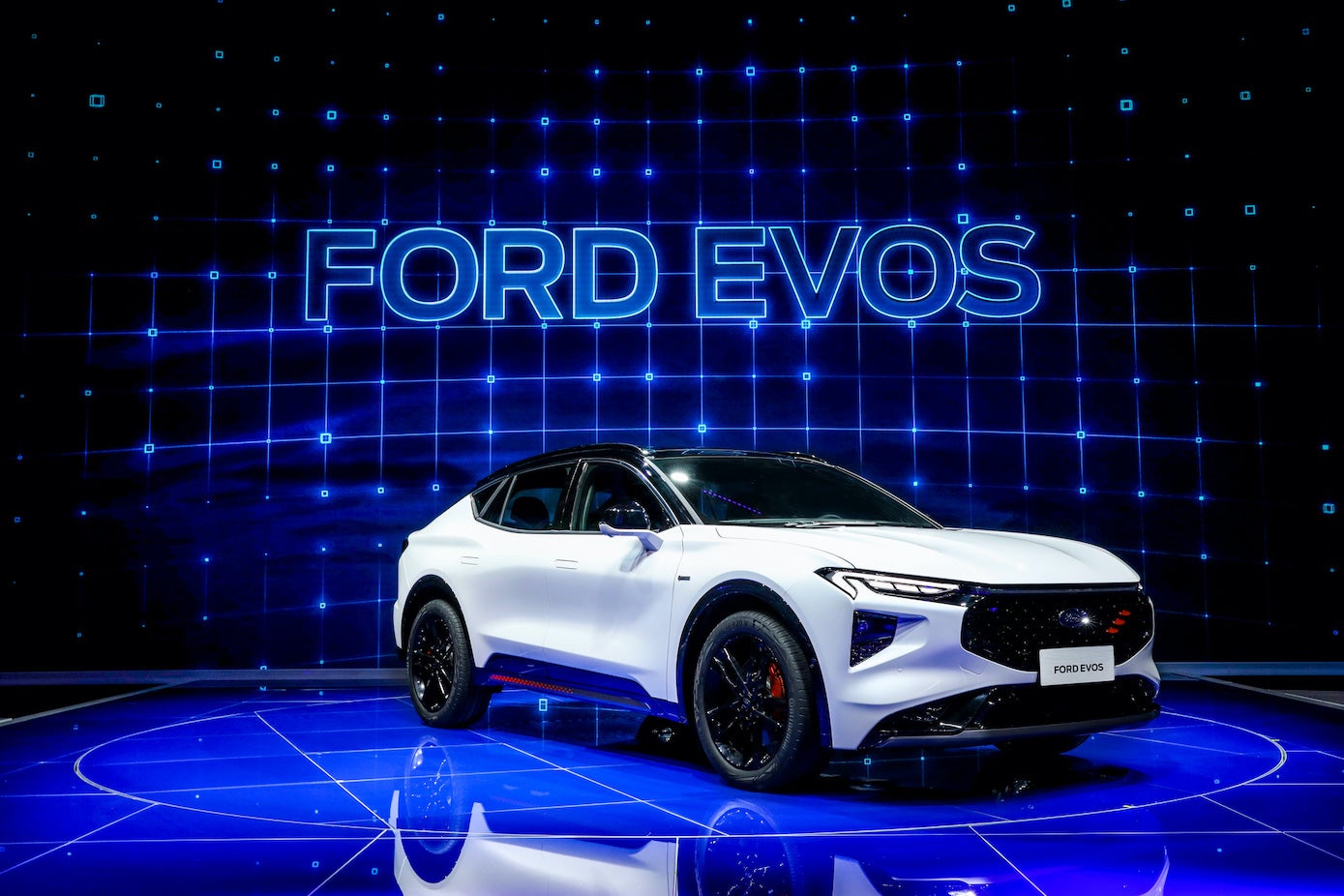 Ford has come under the steely gaze of our new model futurist this week. Part 1 notes the automaker performed very well in H1 but there are big challenges ahead such as fixing operations in China and keeping the worldwide profit momentum going as a major shift to EVs takes place. This one covers cars and pickup trucks. Part 2 looks at electric and ICE crossovers and SUVs.
China is charging ahead with EVs and everyone wants a slice of the electric vehicle pie, as our GlobalData colleagues noted in an excellent feature this week. "Don't waste your time and money." This was the warning from Wang Chuanfu, CEO of auto and electric vehicle (EV) manufacturer BYD, to the CEO of Xiaomi on the matter of making EVs in China. The perhaps not-so-friendly advice was given to Xiaomi's Lei Jun at an entrepreneur event this year, and was intended to reflect the fact that it isn't an easy leap for non-auto makers to make it in the world of EVs. Either that, or the BYD CEO may be getting a little tired of others encroaching on his lane. It's getting to be a busy lane, nowadays, especially in China. Aside from smartphone and consumer hardware maker Xiaomi one can find the likes of Huawei, smartphone brands Oppo and Vivo, cybersec firm Qihoo 360 and search giant Baidu all rumoured or confirmed to be muscling in on electric vehicle territory in China. The same trend can be seen outside the Middle Kingdom as tech giants like Sony and Amazon slowly position themselves with Tesla in the West, as BYD has been doing in China where it is the country's most popular Chinese EV brand. Sales in China currently stand at a close second to those of Elon Musk's. It's a lengthy read so pull up a coffee and enjoy.
Renault is set to return to China after signing a preliminary agreement with Zhejiang Geely Holding Group to collaborate on hybrid vehicles. According to a memorandum of understanding (MoU), the two companies plan to share resource and technology to produce hybrid vehicles for sale in Asia. The two carmakers said in a joint statement: "Based on Geely Holding's existing technology and mature industrial footprint in China, both partners will jointly introduce Renault brand hybrid vehicles with Renault contributing brand strategy, [sales] channel and service development." No further details were available but local analysts think the MoU could pave the way for new production joint ventures between the two companies. The agreement comes a year after Renault quit a loss-making joint venture with Dongfeng Motor Group in Wuhan due to poor sales.
Another French (sort of) automaker deal: Renault Samsung Motors said it planned to collaborate with Chinese vehicle manufacturer Lynk & Co to develop a new hybrid passenger vehicle for sale in South Korea, according to local reports. That followed a joint announcement earlier from Renault, and Lynk & Co parent company Zhejiang Geely Holding Group, both had signed a preliminary agreement to collaborate on hybrid vehicle production. The two companies agreed to share resource and technology to produce Renault-brand hybrid vehicles for Asian markets. Collaboration with Lynk & Co should help lift Renault Samsung's flagging performance in its home market – it has been helped out by a recent export deal to build the Arkana for Renault, after the earlier Nissan Rogue supply deal ended some time ago following a model redesign. The company reported a 45% drop in domestic sales to 33,778 units in the first seven months of 2021, with volume coming under rising pressure from Hyundai and Kia as well as from imports.
Is there hope for bankrupt Ssangyong? The administrators reportedly received nine separate bids to take over the automaker. Last April, the Seoul Bankruptcy Court appointed EY Han Young as the lead administrator with the task of finding a new investor for the bankrupt automaker, after its majority shareholder Mahindra & Mahindra refused to invest fresh funds. The administrator set a 31 July deadline to receive bids for the automaker in a closed auction, aiming to end preliminary due diligence on the companies by the end of August and to select a preferred bidder in September. Local analysts suggesteded it would require a bid of between KRW800bn and KRW1trn (US$700m-US$870m) to take over Ssangyong. According to local reports, domestic equity fund Korea Corporate Governance Improvement (KCGI) has joined a consortium consisting of Edison Motors Company, Keystone private equity fund and two other financial investors. Other bidders are understood to include Cardinal One Motors, a new company established by Duke Hale, the founder and CEO of US vehicle importer HAAH Automotive Holdings, plus medium size local conglomerate SM (Samra Midas) Group.
I'm probably a lone voice (sad 'soccer dad') but I have always liked American minivans ever since my first pedal in a LHD Dodge Caravan under evaluation by an Antipodean importer/assembler nearly 40(!) years ago. Pioneered by Lee Iaccocca's Chrysler, these displaced gargantuan six-and nine-passenger station wagons in the US and, like most other auto models, have steadily increased in size over the decades as buyers turned slowly to the newest kid on the block, the SUV. SUVs are by no means dead but the minivan is becoming more popular again in the US, according to Cox Automotive. During the second quarter of 2021, minivan sales grew by 84%. While nearly every new-car segment showed gains in Q2 2021 versus the prior dismal Q2 2020, few high-volume segments grew at the same rapid pace as minivans – a remarkable feat considering the segment now consists of just five model lines in the United States (two Chrysler vans, a Honda, a Kia and a Toyota). This year has created the perfect storm for minivans to make a comeback Cox said. During the first half of 2021, manufacturers sold 167,496 new minivans, which helped inch market share from 1.9% to 2.0% between Q1 and Q2, according to Cox. The incremental increase was significant because minivans gained the 0.1% market share that full-size SUVs lost during that same time period, demonstrating a shift away from the family-car-as-SUV back toward minivans once again. During the second quarter of 2021, minivan sales grew by 84%. Without the ongoing major effect of a global microchip shortage on new car production, Americans probably would have purchased even more.
BorgWarner has announced contracts to supply dual inverters for "two premier Chinese OEMs". The dual inverters will be fitted to hybrid electric vehicle (HEV) and plug-in hybrid electric vehicle (PHEV) variants built on Great Wall Motors' Lemon platform while the unnamed OEM will use the product for HEV and PHEV passenger cars. The supplier claims its dual inverter technology delivers high functionality, cost and weight reductions, superior fuel efficiency, flexible packaging and easy installation. "China has continued to be a leader in electrification efforts, and we are pleased to further expand our presence in the region by supplying two leading Chinese automakers," said president Tom Tan. Production is currently under way, with and without a DC/DC converter option, which was launched on several 2021 GWM models.
REE Automotive is to open its US headquarters in Austin, Texas, to address American demand for mission-specific EVs from delivery and logistics companies, Mobility-as-a-Service and new technology players. In addition, Austin will be the location of REE's first Integration Centre for the assembly and testing of its REEcorner technology and ultra-modular EV platforms. The new Integration Centre will offer REE's technology to its existing and future automotive partners in North America, enabling them to build modular EVs. REE is exploring several collaborations with a number of Koch Industries companies, to support and accelerate the establishment of REE's integration centre in Austin. Koch Strategic Platforms, a subsidiary of Koch Industries, is an investor in REE. The REE Austin facility is expected to create around 150 jobs in the coming years. "Establishing our US headquarters in Austin, Texas best positions us for growth and rapid expansion," said REE Co-founder and CEO, Daniel Barel.
Have a nice weekend.
Graeme Roberts, Deputy Editor, Just Auto