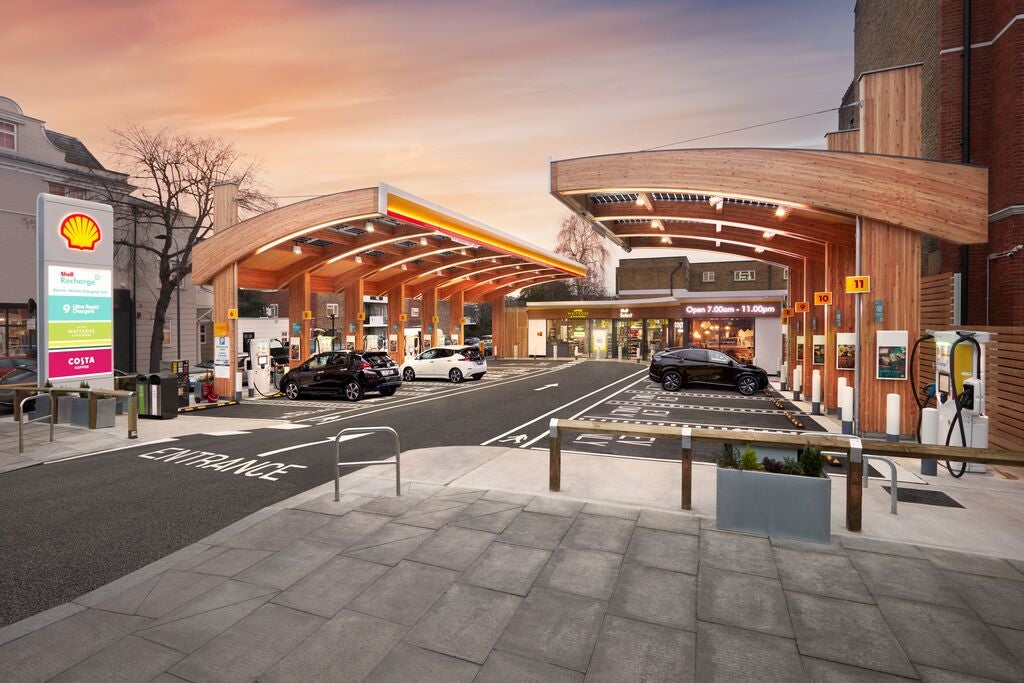 So what's in store for EVs in 2022? For answers, we turned to one of our in-house analysts. Here's a taste of the full article which is well worth a read. Pull up a coffee and dive in.
The EV pickup market will accelerate dramatically: Pickup trucks are an icon of North America and remain a hugely popular category of light vehicle – Ford's full-size F-150 pickup, for example, has been the US's best-selling vehicle overall for more than 40 years. As a result, the launch of battery-electric pickup options is seen as particularly important stepping stone to help increase overall acceptance of electric vehicles. We expect 2022 will prove to be a critical year for this emerging segment.
Tesla must meet Cybertruck or Semi production deadline: Speaking of electric pickups, perhaps the model that has received the most hype since its reveal in late 2019 is Tesla's Cybertruck. The truck stands out from the crowd thanks to its unconventional 'polygonal' styling, which is a function of its unusual exoskeleton design based around folded stainless steel sheets, slightly echoing the design of the DeLorean DMC-12. Production was expected to begin in late 2021 but this has since been pushed back to 2022.
And there's more EV sector analysis homing in on predicted 2022 milestones:
Crunch time for Canoo and Arrival…
NIO launches semi-solid-state battery…
Production finally begins for 4680-format cells…
Rivian and Lucid to enter production hell?…
Tesla's Germany and Austin factories...
Lithium Iron Phosphate batteries…
The first EV based on a Foxconn platform…
Our analyst also took a look at the sales performance of major premium brands in 2021 this week. Premium manufacturers, in particular, were more exposed to risk from the semiconductor shortage thanks to the extensive electronic, infotainment and ADAS systems that feature in their lineups – all of which require semiconductor products to operate. On the global stage, BMW led the sales charts in the premium segment with more than two-and-a-half million vehicles sold, equating to an 8.4% increase compared with 2020. This figure also includes more than 300,000 units of MINI-branded vehicles, which compete in the compact premium category. Elsewhere, Volvo Cars also enjoyed a strong recovery in 2021 with its global sales of 698,693 vehicles representing an increase of 5.6% on the previous year. BMW's key German rivals were not as successful in driving sales growth in 2021. Audi's 2021 global sales of 1.68 million units is a 0.7% drop on its performance in 2020. Meanwhile, Mercedes parent Daimler saw its car sales sink by 5% in 2021 to slightly less than 2.1 million units. The UK's premium automaker Jaguar-Land Rover saw a sales drop in 2021 but this was limited to 1.2%, a far smaller drop than the 13.6% sales fall it experienced the year before.
Back to EVs (as if we ever left): Shell has opened its EV charging hub in the UK in Fulham, London, where petrol and diesel pumps at an existing fuel station have been replaced with ultra-rapid charge points. A global pilot, this is the first time the company has converted one of its existing sites to cater solely for electric vehicles. Nine 175kW chargers have been installed at the facility which Shell says are capable of charging a typical compatible EV from 0-80% battery level in 10 minutes. Like all Shell EV chargers in the UK, those installed in Fulham use 100% certified renewable energy.
Have EVs, have batteries, need lithium. BYD, known especially here in the UK for its excellent all-electric buses and perhaps less so for electric cars, said this week BYD Chile had won one of two (of five) Ministry of Mining quotas for a total of 400,000 tons of marketable metallic lithium (MML) through a national and international public tender process. The two awarded quotas represent 1.8% of the known lithium reserves in Chile. BYD Chile, a subsidiary of China's BYD, said it had made the highest offer of US$61m, winning a quota of 80,000 tons.
BMW i Ventures has announced a lead investment in HeyCharge, the German startup providing access to electric vehicle (EV) charging stations in apartment complexes, office buildings and other infrastructure locations. "The rapid growth of the electric vehicle market in coming years will necessitate greater infrastructure build-out of charging solutions around the globe," said Kasper Sage, managing partner, BMW i Ventures. "HeyCharge is the first company to enable EV charging without internet connection, which is a key enabler to cover untapped [areas]. It becomes attractive to install chargers in locations that before would have not been commercially viable."
VW Group and Bosch have signed a Memorandum of Understanding (MoU) to explore the possibility of establishing a European battery equipment solution provider by the end of this year. The two companies plan to supply integrated battery production systems, on-site ramp-up, and maintenance support for battery-cell and battery-systems manufacturers. The say they are aiming for cost and technology leadership in industrial-scale battery technology and the volume production of 'sustainable, cutting-edge batteries'. Through the "local for local" production approach, it is also claimed the move is a step toward the objective of carbon-neutral mobility. In Europe alone, the Volkswagen Group plans to build six cell factories by 2030.
Toyota said this week its latest revision meant the full year production forecast for the fiscal year ending 31 March, 2022 was expected to be lower than the previously predicted 9m units. "Our global production plan in February 2022 is expected to be around 700,000 units," the automaker said in a statement. In Japan, the company is cancelling multiple days of February production across 11 lines in eight plants (out of 28 lines in 14 plants). There was more news today of more stoppages in Japan and China as Covid reared its ugly head again.
EV Metals Group (EVM) this week launched the Australian Lithium Alliance, a strategic initiative to partner with Australian companies to accelerate exploration, development, mining, processing and production of lithium minerals. The initiative will be implemented by Australian Lithium Alliance (ALA), a wholly owned subsidiary of EVM, through joint ventures and off-take agreements as an alternative to Chinese companies that currently dominate the purchase of spodumene concentrate from Australia to supply chemicals processing companies in China. For this one, Saudi Arabia is heavily involved.
Ford is growing sales in China on the back of more electrified models and a particularly strong performance from its premium Lincoln brand in 2021. Ford says it has laid the groundwork for its electrification push in China with the inauguration of its first 25 direct-to-customer battery electric vehicle stores. In addition, local production of Mustang Mach-E began in October with the first customers taking delivery in December. Ford's Lincoln brand enjoyed a highly successful 2021 as sales surged by almost a half on the rollout of more electrified models, including an all-electric version of its Corsair plug-in hybrid SUV (it shares underpinnings with the Ford Escape).
Denso and powertrain supplier Aisan have announced their respective boards have signed an agreement to transfer Denso's fuel pump module business to Aisan. In addition, Aisan will acquire Denso's equity stake in its US operation (Kyosan Denso Manufacturing Kentucky, LLC (KDMK), located in Mt. Sterling. The two companies previously announced that they reached a basic agreement on 20 May, 2019, to begin studying the possibility of strengthening their competitiveness in powertrain and future growth areas. As a result of the study, the companies agreed that Denso will transfer its entire business of developing, producing, and selling fuel pump modules to Aisan, and Aisan will acquire Denso's equity stake in KDMK.
Another week flew by. Have a nice weekend.
Graeme Roberts, Deputy Editor, Just Auto