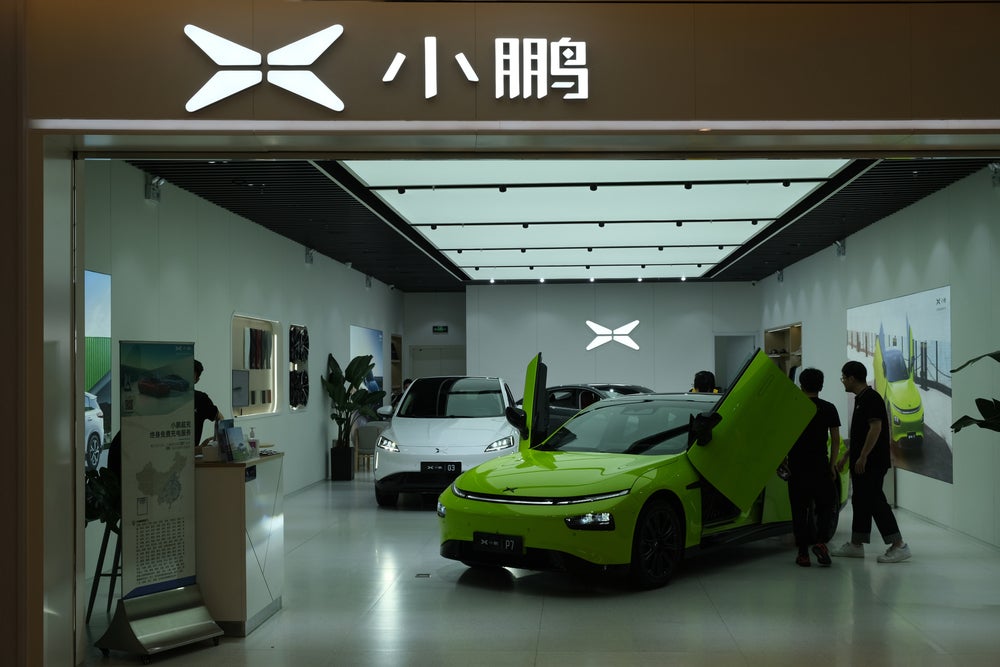 The EV pickup market will accelerate dramatically
Pickup trucks are an icon of North America and remain a hugely popular category of light vehicle – Ford's full-size F-150 pickup, for example, has been the US's best-selling vehicle overall for more than 40 years. As a result, the launch of battery-electric pickup options is seen as particularly important stepping stone to help increase overall acceptance of electric vehicles. We expect 2022 will prove to be a critical year for this emerging segment.
The comparatively expensive Rivian R1T and GMC Hummer EV pickups have already begun very limited deliveries, but 2022 will see the launch of the Ford F-150 Lightning – the electrified version of the popular full-size model priced from just $40,000. This represents the first reasonably affordable and attainable electric pickup in North America, and we expect consumer response to be strong. Ford has confirmed that it has already had to double its annual production target for the model through to 2024 to 160,000 units in response to the large number of reservations it received at launch.
Tesla must meet Cybertruck or Semi production deadline
Speaking of electric pickups, perhaps the model that has received the most hype since its reveal in late 2019 is Tesla's Cybertruck. The truck stands out from the crowd thanks to its unconventional 'polygonal' styling, which is a function of its unusual exoskeleton design based around folded stainless steel sheets, slightly echoing the design of the DeLorean DMC-12. Production was expected to begin in late 2021 but this has since been pushed back to 2022. While Tesla is in a fairly strong position now compared to the existential risk it faced as it battled to ramp up Model 3 production, the threat of investor fallout from missing deadlines is never too far away. If Tesla's Austin, Texas facility can be finished in time and Cybertruck production details finalized, it may meet its 2022 deadline but, if it fails, it will have some difficult questions to answer.
If Tesla misses its Cybertruck deadline, it could somewhat distract from this failure by putting another one of its concepts into production – the Tesla Semi class 8 heavy-duty truck. This was first shown in 2017 and was promised to have groundbreaking features such as a central driving position and a so-called Megacharger to rapidly recharge the battery pack, along with performance that could easily outclass diesel class 8 vehicles and a range of either 300 or 500 miles. However, like the Cybertruck, the Semi has been delayed as a result of the COVID-19 pandemic and associated semiconductor shortages, plus the fact that Tesla's Austin facility has yet to become operational.
Crunch time for Canoo and Arrival
With many companies launching battery-electric models that the general public can actually buy, there will be far less patience for startups that promise great things from their upcoming models but have little to show for all their bluster. Both Rivian and Lucid began 2021 with excellent concept vehicles but no actual sales to their names, however both took the painful and expensive first step that year to finally put production vehicles into the hands of paying customers. Going from a handful of half-finished prototypes to full-scale production of customer-quality vehicles is no mean feat and the success of Rivian and Lucid will now pile even more pressure on other EV startups readying their first production models.
Among EV startups, the two we feel need to prove their worth in 2022 are Canoo and Arrival. Both have shown exciting EV concepts with many novel design ideas and, with both targeting late 2022 for the start of production, the pressure is on to meet that deadline. Canoo's first model, the awkwardly named Lifestyle Vehicle, is a futuristic part-van-part-SUV based on a skateboard body-on-frame platform with battery modules mounted directly to the frame without an encompassing pack to save weight. UK-based Arrival plans to launch its Van in 2022 which uses bolt-on plastic panels making it quicker to build and easier to repair. Production is planned for small-footprint micro-factories with lower emissions and setup costs.
NIO launches semi-solid-state battery
Chinese EV startup NIO has seen strong sales in 2021 with the company delivering 91,429 vehicles to customers, an increase of 109.1% on 2020. For 2022, the company expects to begin deliveries of its new ET5 and ET7 mid and full-size sedans which, NIO claims, will be offered with a 150kWh semi-solid-state battery pack enabling a 1,000km (621-mile) range on the generous NEDC testing cycle. The semi-solid description applies to the electrolyte which is neither fully liquid like today's mass-produced Li-ion cells, nor is it a glass, ceramic or polymer like most solid-state cell concepts.
NIO is known to have invested in Solid State Lion (or WeLion), a Chinese solid-state developer, which could form the basis of NIO's 150kWh pack. However, Gotion High-Tech, which is located in the same city as NIO, has separately announced it will be supplying semi-solid cells to a premium Chinese OEM, with NIO an obvious candidate. At this time, it is unclear which of these technologies NIO will be employing but the pack is likely to retain the battery-swapping tech found in NIO's other EVs.
Production finally begins for 4680-format cells
The new 4680-format for cylindrical cells was announced by Tesla at its battery day in 2020. The new, larger format promised many efficiency benefits due to the reduction in casing material compared to existing cells and the fact that far fewer cells would be needed to build a complete battery pack. In addition, the cell casings were designed in such a way that they can form a structural part of the battery, providing shear strength for the vehicle's chassis and further reducing the amount of support structure needed for the battery pack.
The production ramp for 4680s has been slower than the OEM anticipated, however, with suppliers Panasonic, LG and Samsung only completing test cells in mid-2021. This meant Tesla had to cancel its plans for the range topping Model S Plaid Plus days before its planned launch due to the absence of 4680 supply. As Tesla prepares to begin mass production at its new Texas Gigafactory, eagle-eyed observers have seen Model Y test bodies delivered to the facility without floors, suggesting the company is testing fitment of the 4680-equipped structural packs before they go into full production.
Rivian and Lucid enter production hell?
As noted earlier, US EV startups Rivian and Lucid finally began delivering their first models to customers after years of preparation. However, both may find 2022 is the year they jump out of the frying pan into the fire. Rivian and Lucid will now need to dramatically ramp up the number of vehicles they make and, historically, we know that can be exceptionally challenging. Tesla suffered similar growing pains with the Model S and X, but the problems became particularly acute when it was accelerating Model 3 production, with missed production targets and quality control issues threatening its reputation.
Tesla was able to push through thanks to very strong demand for its vehicles and the dogged determination of its factory workers to produce enough models. Time will tell whether similar issues will plague Rivian and Lucid or if the two can learn from Tesla's struggles and avoid the worst of the ramp up phase. Rivian has already confirmed it will be building a second factory in Atlanta, Georgia, while Lucid has confirmed it will expand its Arizona factory to meet its production targets.
Tesla's Germany and Austin factories come online
While Tesla is now in a far more secure position than it was throughout the Model 3 ramp up phase, the company is still waiting on some big bets to come to fruition. Two of its most significant are its new Gigafactories in Austin, Texas and Berlin, Germany, which are both due to begin producing new vehicles in the early part of 2022. Austin appears to be closest to actual production and Tesla's CEO Elon Musk tweeted in December 2021 that the facility would represent a $10 billion investment in the long term with up to 20,000 employees.
Berlin is also fairly close to full production with observers reporting at the end of 2021 that a handful of Model Y crossovers had been built at the facility to test its capabilities. The German factory will be Tesla's first production location in Europe and is due to get the latest Tesla production technology including so-called chassis 'Megacastings' for the front and rear subframes, and potentially a structural battery pack if supplies of 4680 cells can be secured in time. Austin, similarly, will receive 'Gigapress' machines to enable it to make its own Megacastings on site.
More interest in Lithium Iron Phosphate batteries
While all lithium-ion batteries operate thanks to the movement of lithium ions and the induced movement of electrons through a circuit, not all Li-ion cells contain the exact same chemicals. An area of battery tech that's seen a number of different solutions deployed over the years is the cathode. Two main approaches have become popular for cathodes in EV batteries – the first uses a nickel-cobalt-based chemistry that also includes manganese and/or aluminum called NMC or NCA, while the second sees cathodes built around a blend of lithium iron phosphate (LFP or LiFePO4).
NMC/NCA cathodes offer greater energy density but are slightly more expensive to produce and potentially more dangerous in the event the cell is damaged – as a result, these batteries are preferred for high-end EVs where range performance is more of a concern. LFP cells are popular in commercial applications because they are cheaper to build than NMC cells and offer greater safety performance, while absolute range in those use cases is less of a concern. However, thanks to improvements in pack design and chemical optimizations, we expect more high-end models to move to LFP chemistries in the future. Already, Tesla has begun moving its standard-range Model 3 and Model Y vehicles over to LFP cells.
The first confirmed EV based on a Foxconn platform
Taiwanese contract electronics assembly giant Foxconn surprised many industry observers with its 2019 revelation that it was planning to build EVs. While the company has developed a strong reputation for its ability to build millions of iPhones and Playstations, building vehicles is a very different challenge and requires enormous capital investment. Nevertheless, the company has pressed on with its plans and, in October 2021, showed off three EV concepts – the Model C crossover SUV, the Model E sedan designed with Pininfarina, and the Model T electric bus.
While Foxconn is expected to put the Model C into local production in 2023 with the help of its local auto assembly partner Yulon Motor, the company has also made it clear it wants to sell the technology as a basis for other automakers to use for their own EV strategies. Already, this strategy has attracted Stellantis to work with the Taiwanese company on a number of projects in 2021, and has also seen EV startup Fisker express interest in working with Foxconn. We believe 2022 could see a large automaker such as Stellantis confirm the first production EV based on a Foxconn platform.
Chinese EV exports to Europe will grow
China is the largest economy, the largest automotive market, and the largest market for EVs but, despite this, there is a general absence of Chinese-built EVs offered for sale in western markets. This is driven by a number of reasons such as robust demand for EVs in the local Chinese market, taxes on imported Chinese vehicles in other countries driving prices up, and the fact that cheap Chinese EVs may not represent much of a cost saving once global shipping costs are factored in. Nevertheless, we expect Chinese OEMs to begin increasing export sales as demand for cheap EVs grows.
Chinese EV startup NIO, mentioned earlier, has set 2022 as a target to begin exporting its new range of EV sedans to Europe, after a successful limited deployment of its SUV models in EV-friendly Norway. Similarly, fellow successful Chinese EV startup Xpeng has also stated 2022 as a target to begin exporting its models to certain European markets. While NIO and Xpeng's models are likely to remain fairly expensive, other Chinese brands such as Great Wall's Ora range could begin to undercut the prices of EVs from western OEMs when that launches in Europe in early 2022.