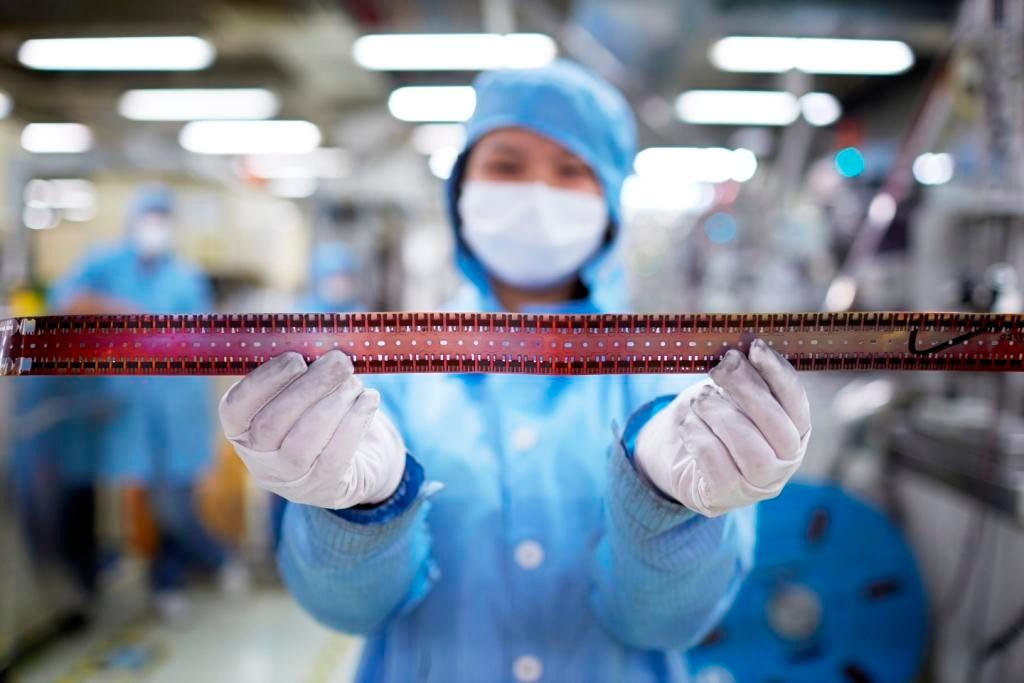 The automotive industry's chip shortage has transitioned from being a seemingly minor irritation when murmurings were first heard out of China in December 2020, to a full-blown crisis that is never out of the headlines. Further, COVID-19's part in the crisis has taken on a new complexion and has seemingly run full-circle. At its start the common explanation was that the pandemic's decimation of vehicle demand saw supplies pivot to sectors and products where short-term demand was more assured. When auto demand rebounded strong supply constraints and capacity inertia at fab plants resulted in lengthening chip lead times of between six and nine months. However, nine months into the issue and the problems are deeper than ever. This time it is not the fab plants where the finger of suspicion is being pointed, but at the chip manufacturing and assembly plants themselves. A spike in COVID-19 infection rates in Asia has seen local lockdowns and labour shortages affect manufacturing at chip plants in Malaysia and Thailand. The chip crisis is having deep rooted effects. New vehicle inventory is severely curtailed, which has had ramifications for sales in turn. In the US, August's light vehicle sales fell 17.3% despite strong demand. A similar picture has been painted elsewhere sales in the UK fell 16.8% in August for example. Throughout the period GlobalData has kept track of the public pronouncements made by OEMs as to plant shutdowns related to the chip shortage. What plant stoppages do not reveal is the extent to which throughput is being managed by the OEMs to keep the factories humming at some sort of pace. This week marks the height of the crisis with 62 weeks of production set to be lost.
Rivian will be the first OEM to launch an electric pickup – does that justify its US$80bn valuation? Later this month, Rivian will start delivering its R1T electric pickup truck to customers in North America. This will make it the first automaker to launch a product in this emerging segment, which is expected to see rapid growth over the next decade. A brace of OEMs are racing to catch up – Ford will launch the F-150 Lightning in 2022, while GM's GMC Hummer EV pickup is still expected to arrive in autumn of this year. Even EV icon Tesla is preparing to launch its Cybertruck pickup, first shown in 2019, but the company has yet to confirm when that model will go into production. Fuelling the hype in the California-based EV startup is the news that Rivian plans to go public via an IPO sometime around November. Bloomberg has reported that the company is seeking a valuation of $80bn. That would put Rivian above the market cap of established automotive giants including Ford, General Motors and Honda. Considering Rivian has yet to deliver any vehicles, and has only established one manufacturing facility in Normal, Illinois; while its rivals have decades of experience at a global scale with a vast network of manufacturing and supply facilities, that valuation clearly doesn't reflect the company's current earning ability. In fact, even if Rivian was to sell every single vehicle it makes through to the end of 2022, it still wouldn't be close to a level of income that might justify its valuation. Instead, it is more likely to be the company's future earnings potential that has caught investors' attention. While Rivian is comparatively small now, it could grow very rapidly thanks to the expected popularity of the electric pickup segment, and its early mover advantage. Raising investor confidence will be the fact that it has taken an impressively conservative approach to its market introduction – opting to operate in 'stealth' mode until it had a mostly finalised product to demonstrate, and ensuring it had established production facilities before seeking more investment. This is in contrast to the bluster and bold statements that are common among tech startups, where overpromising and underdelivering is common. For potential investors, there are question marks over whether Rivian's valuation is justified.
The automotive industry is seeing changes in connected car investment across several key metrics, according to an analysis of GlobalData figures. The connected car encompasses a broad range of technological areas such as home integration, vehicle management,entertainment, well-being, safety and autonomous driving. A connected car can share data with other devices as it has its own access to the internet. For example, this could mean a car could share data about driver behaviour with insurance companies. This could potentially reduce insurance rates as they would be determined on the actual risk a driver poses rather than the perceived risk. Companies around the world are completing connected car deals, hiring for more connected car roles and mentioning it in company reports in 2021. GlobalData's thematic approach to sector activity seeks to group key company information on hiring, deals, patents and more by topic to see which industries are best placed to weather the disruptions coming their way. One area in which there has been a decrease in connected car investment among automotive companies is in the number of deals. GlobalData figures show that there were 17 connected car deals in the automotive sector in the second quarter of 2020. By the second quarter of 2021, that number was seven.
Is it the end of the road for Ford in India? That's a question one of our analysts asked back in July. This week, we got the answer. The automaker said it would end car manufacturing operations in India but plans to "significantly expand" its Chennai-based business solutions workforce and launch global vehicle models and electrified SUVs sourced elsewhere. It has promised Indian customers will receive ongoing parts, service, and warranty support. Vehicle assembly in Sanand will end by the fourth quarter of 2021 and vehicle and engine manufacturing in Chennai by the second quarter of 2022. The decision followed an accumulated operating loss of over US$2bn over the past 10 years and a $0.8 billion non-operating write-down of assets in 2019. "The restructuring is expected to create a sustainably profitable business in India," the automaker said in a statement. Ford Business Solutions expansion will provide more opportunities for software developers, data scientists, R&D engineers, and finance and accounting professionals. Some engine making also gets a reprieve. Around 500 employees at the Sanand Engine plant, which produces motors for export for the Ranger pickup truck, and about 100 employees supporting parts distribution and customer service, also will remain on the payroll. Ford will begin importing and selling vehicles such as the Mustang coupe and various planned electric models. Sales of current products such as figo, Aspire, Freestyle, EcoSport and Endeavour will end once existing dealer stocks are sold. "As part of our Ford+ plan, we are taking difficult but necessary actions to deliver a sustainably profitable business longer-term and allocate our capital to grow and create value in the right areas," said Jim Farley, FMC president and CEO. "Despite investing significantly in India, Ford has accumulated more than $2bn of operating losses over the past 10 years and demand for new vehicles has been much weaker than forecast."
Honda Motor electric vehicles due to be sold in the US will be made with over 50% of the same parts as General Motors' cars, Japan's Nikkei said this week. The Japanese automaker plans to provide GM with information on an EV platform so the automakers will be building very similar EVS, the report claimed. Honda is currently developing its e:Architecture platform for mid-size EVs that are expected to reach North American showrooms by the late 2020s. GM will use the same platform and, in return, will share information on the development of its larger EVs, Nikkei said. The companies will be selling small to large EVs that share over 50% of their components in terms of cost. Only exterior and interior designs will differentiate the partners' vehicles. Nikkei said, in general, developing one EV model requires about JPY50bn (US$455m), with batteries alone accounting for about 40% to 50% of the production cost. Converting production lines to cater to EVs costs about JPY10bn to JPY15bn per factory. By sharing EV platforms, Honda and GM will be able to standardise motors, batteries, inverters and other key components. This kind of collaboration will bring cost savings through the ordering of large quantities of the same parts.
There was much buzz this week after Ford named Apple's head of special projects Doug Field as the automaker's chief advanced technology and embedded systems officer. Field was senior vice president, engineering, at Tesla before moving to Apple and reports to Ford president and CEO Jim Farley. "Doug is one of the world's most respected engineering and product design leaders and has been a driving force behind breakthrough products across auto, tech and mobility, including at Apple, Tesla and Segway," Farley said. Field will head the embedded software and hardware organisation currently consisting of vehicle controls, enterprise connectivity, features, integration & validation, architecture & platform, driver assistance technology and digital engineering tools. Field will work closely with Hau Thai-Tang, chief product platform and operations officer, on future connected products and experiences. For Field, this is a return to Ford where he began his career as a development engineer from 1987 to 1993.The FT said Field's departure was a setback for TITAN, the Apple car project that dates back to 2014 and has been subject to numerous changes in strategy and personnel, including three major moves earlier this year.
At the 2021 IAA in Munich, and online, Volkswagen presented an electric compact crossover concept car – ID.LIFE – a production version of which could be launched in 2025 and cost just EUR20,000 to buy. The ID. LIFE is based on a smaller variant of Volkswagen's modular electric drive matrix (Meb) that has been developed specifically for the small car segment. This is the first time a vehicle based on the MEB has front-wheel drive.
Our full list of model and concept world launches is here.
Have a nice weekend.
Graeme Roberts, Deputy Editor, just-auto.com