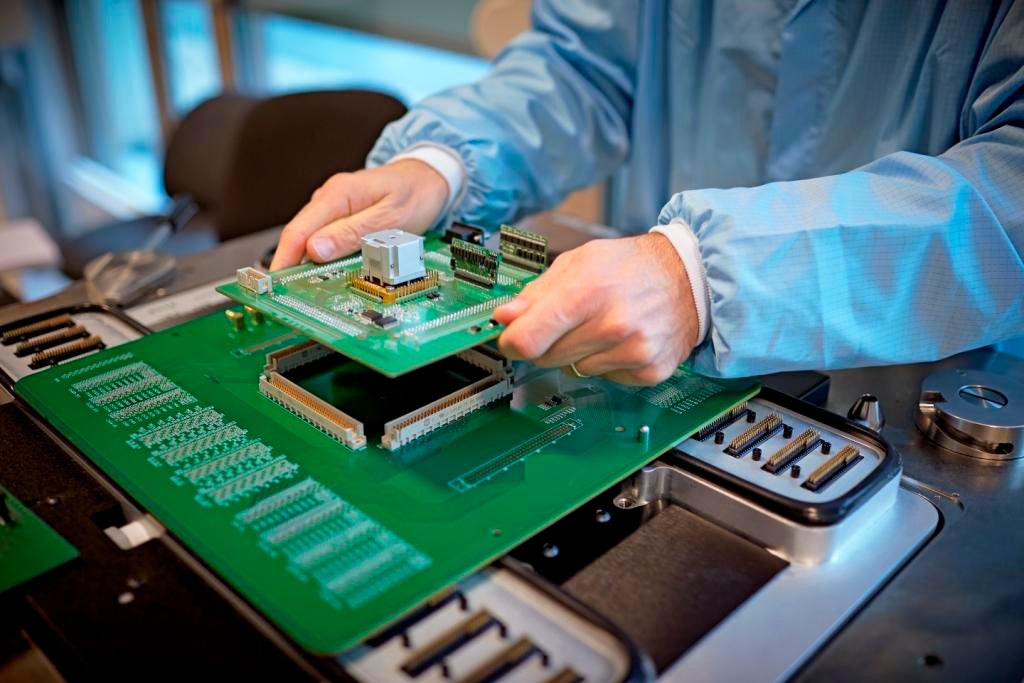 The automotive industry's chip shortage has transitioned from being a seemingly minor irritation when murmurings were first heard out of China in December 2020, to a full-blown crisis that is never out of the headlines. Further, COVID-19's part in the crisis has taken on a new complexion and has seemingly run full-circle.
At its start the common explanation was that the pandemic's decimation of vehicle demand saw supplies pivot to sectors and products where short-term demand was more assured. When auto demand rebounded strong supply constraints and capacity inertia at fab plants resulted in lengthening chip lead times of between six and nine months. However, nine months into the issue and the problems are deeper than ever. This time it is not the fab plants where the finger of suspicion is being pointed, but at the chip manufacturing and assembly plants themselves.
A spike in COVID-19 infection rates in Asia has seen local lockdowns and labor shortages affect manufacturing at chip plants in Malaysia and Thailand (see earlier feature). The chip crisis is having deep rooted effects. New vehicle inventory is severely curtailed, which has had ramifications for sales in turn. In the US August's light vehicle sales fell 17.3% despite strong demand. A similar picture has been painted elsewhere – sales in the UK fell 16.8% in August for example.
Throughout the period GlobalData has kept track of the public pronouncements made by OEMs as to plant shutdowns related to the chip shortage. Below are some key points emanating from this data set allowing us to quantify the crisis. What plant stoppages do not reveal is the extent to which throughput is being managed by the OEMs to keep the factories humming at some sort of pace.
This week marks the height of the crisis with 62 weeks of production set to be lost
After appearing to ease during August, and disruptions heading in the right direction, the past three weeks have seen the crisis hit new heights. The prior week, with 35.3 weeks of production lost across the world, had marked a new high point but with depleted chip supplies not backfilled, due to disruptions to chip production in Asia, the week beginning 6th September will see just over 62 weeks of production lost.
Broadening of the crisis puts a completely different complexion on production losses
Based on GlobalData's Q1 production forecast by plant – not on absolute capacity at the plants affected – the sudden transformation in the crisis in terms of production losses can be seen. From averaging 80,000 units a week of losses in June and July the broadening of the crisis sees weekly losses rocket to an estimated 250,000.
Value of losses estimated at up to $112 billion
With unit losses year to date estimated at between 2.86m and 3.75m, depending on methodology used, the revenue losses up to the first week of September total between $86 billion and $112 billion.
Chip shortage finally catches up with Toyota
Up until August's shock announcement Toyota had weathered the chip storm much better than its peers. This was due to much-trumpeted and changed supply chain management priorities that were born out of the 2011 Fukushima earthquake.
With Toyota now encountering wholesale disruption, we estimate that the company lies only behind Ford and GM in the disruption it has encountered year to date.
Daimler's CEO Ola Kallenius announced at the 2021 IAA in Munich that he now fears the chip crisis will extend into 2023. Sadly few would bet against this scenario given the rapid escalation of the crisis we have seen in the past few weeks.
This article first appeared on GlobalData's Automotive Intelligence Center