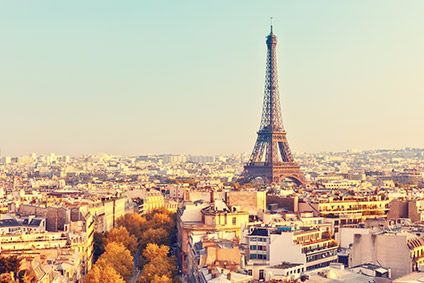 British labour body, Unite says it will ask for a meeting with UK Secretary of State for Business, Greg Clark "as soon as possible" despite saying it was reassured by noises from PSA concerning the future of its Vauxhall plants.
Vauxhall has already cut jobs and a shift at its Ellesmere Port factory in order to increase efficiency at the plant which is the lead manufacturer for the Astra model, but its French owners have yet to reveal what plans they have for the site.
Unite general secretary, Len McCluskey was in Paris today (22 January) to hold "frank talks" with PSA CEO, Carlos Tavares, but is still looking to meet the UK Business Secretary to shore up Vauxhall's position
Despite the emollient noises from Unite, the British union chief nonetheless cryptically referred to: "Our determination to safeguard the UK plant and if needs be, our willingness to disrupt PSA's UK market share."
Calls were not immediately returned from Unite to clarify what McCluskey meant by 'disrupting PSA's UK market share,' but the Unite head insisted the union could work constructively with the manufacturer.
"Carlos Tavares repeated his desire not to close UK plants, which is reassuring," said McCluskey. "He also talked of working with Unite to construct a roadmap for future operations in the UK, again encouraging.
"On behalf of Unite, I repeated our determination to safeguard the UK plants and if needs be our willingness to disrupt PSA's UK market share if the company fails to support this loyal workforce.
"I remain optimistic, however, we can work constructively with PSA, albeit with the uncertainty and confusion caused by Brexit being a consideration for the company.
"That is why I will also be pressing the Business Secretary Greg Clark, to ensure the UK government does all it can to create the climate for PSA investment.
"I will be seeking a meeting with the Secretary of State on this as soon as possible because there is no time to lose. The three parties – PSA, Unite and the UK government – must work together now to give our plants a future."
PSA reiterated today's Paris meeting was "frank" and that Unite's support was essential to rebuild Vauxhall and ensure its sustainability within the PSA Group.
"Further meetings are planned to quickly move this recovery plan for Vauxhall's manufacturing sites to the highest level of performance, after years of degradation and in line with the PACE recovery plan," said a statement from PSA's Paris headquarters.