Data released by JATO Dynamics shows that the market leading Volkswagen Golf, Nissan's Qashqai and the new Toyota Yaris are the only models in the top ten sellers to have recorded improved sales in March.
JATO said that the Qashqai and new Yaris performed particularly well last month, with sales up 21.5% and 18.1% respectively. They are also the only models, along with the Ford Focus, to end the quarter positively. Ford's Fiesta moved into second place despite reductions of 4.8% in March and 10.4% in the first quarter.
The market data from JATO confirms figures from LMC and ACEA issued earlier this month showing that despite some sales growth in the UK and Germany, the European new car market is down due to particularly poor sales in France and Italy in March. The poor market conditions in Italy were further exacerbated by a car transporter drivers strike which slowed deliveries of new vehicles to dealers last month.
JATO estimates that the European new car market declined by 7.1% in March and 7.5% in the first quarter.
JATO said that the majority of top ten brands experienced a decrease in sales with only German brands showing improvements on March and Q1.
Gareth Hession, Vice President, Research at JATO said: "Mainstream brands have been hit hardest by the continued economic uncertainty with French and Italian brands – Renault, Peugeot, Citroën and Fiat – particularly affected as their home markets saw a reduction in sales year–to-date with a combined loss of over 200,000 units."
How well do you really know your competitors?
Access the most comprehensive Company Profiles on the market, powered by GlobalData. Save hours of research. Gain competitive edge.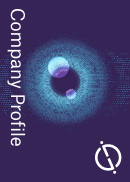 Company Profile – free sample
Thank you!
Your download email will arrive shortly
Not ready to buy yet? Download a free sample
We are confident about the unique quality of our Company Profiles. However, we want you to make the most beneficial decision for your business, so we offer a free sample that you can download by submitting the below form
By GlobalData
However, Hession points to some bright spots in the gloom. "It's important to recognise the appeal of new products, premium brands and crossover vehicles even in a difficult European car market," he says.
"The Mercedes C-Class, new BMW 1-Series, and Nissan Juke have also all recorded increased sales over the last quarter."
Sales by Market
| Country | 3/12/2012 | 3/11/2012 | % change Mar | Q1 12 | Q1 11 | % Change Q1 |
| --- | --- | --- | --- | --- | --- | --- |
| Austria | 37933 | 35869 | 5.8% | 88764 | 87865 | 1% |
| Belgium | 59915 | 63533 | -5.7% | 148363 | 169904 | -12.7% |
| Croatia | 3762 | 3844 | -2.1% | 10822 | 10501 | 3.1% |
| Cyprus* | 1187 | 1238 | -4.1% | 3482 | 3696 | -5.8% |
| Czech Republic | 17064 | 17501 | -2.5% | 43529 | 42026 | 3.6% |
| Denmark | 9442 | 16788 | -43.8% | 36488 | 40742 | -10.4% |
| Estonia | 1684 | 1486 | 13.3% | 4658 | 3745 | 24.4% |
| Finland | 22919 | 12565 | 82.4% | 47762 | 35649 | 34% |
| France | 197774 | 257533 | -23.2% | 507841 | 647454 | -21.6% |
| Germany | 339123 | 327921 | 3.4% | 773636 | 763403 | 1.3% |
| Great Britain | 372835 | 366101 | 1.8% | 563556 | 558336 | 0.9% |
| Greece | 4898 | 8517 | -42.5% | 17119 | 25244 | -32.2% |
| Hungary | 4805 | 4486 | 7.1% | 14085 | 11499 | 22.5% |
| Iceland | 433 | 208 | 108.2% | 1076 | 535 | 101.1% |
| Ireland | 13100 | 14390 | -9% | 45842 | 47959 | -4.4% |
| Italy | 138752 | 189260 | -26.7% | 408235 | 517391 | -21.1% |
| Latvia | 879 | 873 | 0.7% | 2488 | 2370 | 5% |
| Lithuania | 1001 | 1096 | -8.7% | 2872 | 2867 | 0.2% |
| Luxembourg | 5319 | 5660 | -6% | 13511 | 13423 | 0.7% |
| Norway | 13225 | 13014 | 1.6% | 35057 | 33999 | 3.1% |
| Poland | 29481 | 27040 | 9% | 77576 | 67505 | 14.9% |
| Portugal | 9643 | 18935 | -49.1% | 23532 | 45597 | -48.4% |
| Romania | 4902 | 3793 | 29.2% | 13965 | 9677 | 44.3% |
| Serbia | 2329 | 3168 | -26.5% | 5233 | 6622 | -21% |
| Slovakia | 6429 | 6489 | -0.9% | 16605 | 15723 | 5.6% |
| Slovenia | 5186 | 5909 | -12.2% | 14325 | 16653 | -14% |
| Spain | 80862 | 88426 | -8.6% | 200507 | 208481 | -3.8% |
| Sweden | 28555 | 29527 | -3.3% | 67976 | 69764 | -2.6% |
| Switzerland | 31879 | 30284 | 5.3% | 78195 | 73284 | 6.7% |
| The Netherlands | 52539 | 56596 | -7.2% | 166857 | 180394 | -7.5% |
| Grand Total | 1497855 | 1612050 | -7.1% | 3433957 | 3712308 | -7.5% |
Top Ten Brands
| Make | Mar 12 | Mar 11 | % change Mar | Q1 12 | Q1 11 | % change Q1 |
| --- | --- | --- | --- | --- | --- | --- |
| VOLKSWAGEN | 184172 | 178415 | +3.2% | 432944 | 427891 | +1.2% |
| FORD | 132471 | 143869 | -7.9% | 285418 | 305902 | -6.7% |
| OPEL/VAUXHALL | 110668 | 125667 | -11.9% | 227445 | 271471 | -16.2% |
| RENAULT | 92803 | 115749 | -19.8% | 225759 | 299709 | -24.7% |
| PEUGEOT | 88520 | 109921 | -19.5% | 217609 | 266447 | -18.3% |
| AUDI | 83563 | 78146 | +6.9% | 180111 | 172630 | +4.3% |
| CITROEN | 75383 | 95026 | -20.7% | 189886 | 225683 | -15.9% |
| BMW | 73542 | 70156 | +4.8% | 157307 | 157875 | -0.4% |
| TOYOTA | 67930 | 69286 | -2% | 149583 | 163345 | -8.4% |
| MERCEDES | 67637 | 62543 | +8.1% | 152299 | 140433 | +8.4% |
Top Ten Models
| Make & Model | Mar 12 | Mar 11 | % change Mar | Q1 12 | Q1 11 | % change Q1 |
| --- | --- | --- | --- | --- | --- | --- |
| VOLKSWAGEN GOLF | 52933 | 52584 | +0.7% | 122569 | 123590 | -0.8% |
| FORD FIESTA | 47888 | 50282 | -4.8% | 91229 | 101861 | -10.4% |
| OPEL/VAUXHALL CORSA | 38809 | 39749 | -2.4% | 73388 | 84356 | -13% |
| VOLKSWAGEN POLO | 36948 | 39225 | -5.8% | 87369 | 94053 | -7.1% |
| FORD FOCUS | 32829 | 34486 | -4.8% | 74878 | 71671 | +4.5% |
| OPEL/VAUXHALL ASTRA | 31091 | 37277 | -16.6% | 64062 | 79911 | -19.8% |
| NISSAN QASHQAI | 30237 | 24890 | +21.5% | 62791 | 57720 | +8.8% |
| RENAULT CLIO | 28686 | 35626 | -19.5% | 66165 | 89023 | -25.7% |
| PEUGEOT 207 | 23582 | 31234 | -24.5% | 57775 | 73642 | -21.5% |
| TOYOTA YARIS | 22856 | 19351 | +18.1% | 48789 | 43217 | +12.9% |