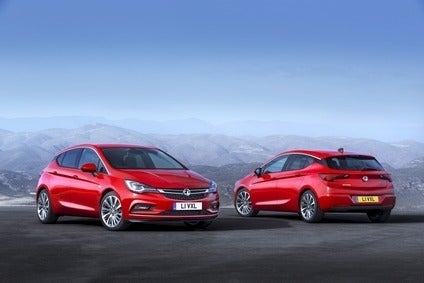 UK Car output declined by 11.2% in July according to data issued by the SMMT. The SMMT said the decline followed the best half-year since 2008, as changes to holiday patterns meant the traditional annual shutdown started earlier at some plants.
July's performance also reflects the normal cyclical falls in output during the summer months, when seasonal shutdown programmes occur across the majority of manufacturers, providing an essential period for plant maintenance, upgrades and retooling.
Mike Hawes, SMMT Chief Executive, said: "Car production is traditionally subject to a degree of fluctuation during the quieter summer months with some manufacturers pausing production to invest in upgrades and prepare for new model launches, as well as to manage holiday leave.
"The industry remains in a strong position, with more than 911,000 cars produced so far this year and some significant new model introductions due in the autumn."
John Leech, head of automotive at KPMG UK, agreed that the seasonal shutdowns were a factor in the July production slowdown, but added that market slowdowns were also an influence.
"UK vehicle production fell 11.2% in July as several plants shutdown early to retool for new models to be launched later this year such as the Vauxhall Astra," he said.
"In addition, demand remains below previous periods in some important export markets such as China and Russia which is impacting the UK's premium car manufacturers such as Jaguar Land Rover, Rolls Royce, Aston Martin and Bentley."
However, Leech believes that UK car output is also being lifted by recovering demand in Europe.
"The improving European market is benefiting the UK volume manufacturers such as Nissan, Toyota, Vauxhall and Honda, and therefore we remain confident that the UK remains on course to beat its all-time production record in 2018."
| | | | | | | |
| --- | --- | --- | --- | --- | --- | --- |
| Car manufacturing | July 2014 | July 2015 | % Change | YTD-14 | YTD-15 | % Change |
| Total | 132570 | 117665 | -11.20% | 923884 | 911307 | -1.40% |
| Home | 29589 | 22500 | -24.00% | 195444 | 211098 | 8.00% |
| Export | 102981 | 95165 | -7.6% | 728440 | 700209 | -3.90% |
| % export | 77.70% | 80.90% | | 78.80% | 76.80% | |