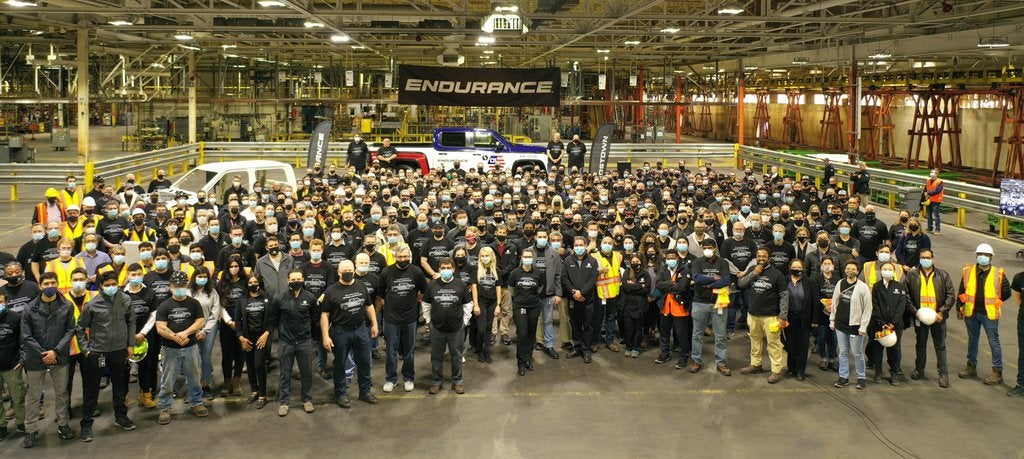 Hon Hai Technology Group said it had reached a preliminary agreement to establish an electric vehicle (EV) workforce training and innovation centre in Ohio with Youngstown State University (YSU).
Hon Hai, best known as Apple's main manufacturing subcontractor Foxconn, from which it derives most of its revenue, developed an EV platform complete with powertrain and established several EV partnerships worldwide in the last few years.
Earlier this month the company began pre-production of the Endurance battery-powered pickup truck at its recently acquired Lordstown Motors plant in Ohio and also unveiled two new EV prototypes.
Hon Hai said the new training centre would help the emerging local EV industry establish a sustainable workforce focused on advanced manufacturing, energy storage and integrated technology such as artificial intelligence, 5G and cybersecurity.
A training and innovation facility would be built near Lordstown once a formal agreement had been signed between the two parties.
Hon Hai chief product officer, Jerry Hsiao, said in a statement: "By leveraging [our] manufacturing strengths, Foxconn will redefine contract design and manufacturing services within the automotive sector.
"As our centre of gravity for electric vehicle production continues to grow in Ohio, [we are] proud to work with academic partners like Youngstown State University to meet the highly skilled workforce demands of the future."
For YSU, president Jim Tressel said the two parties "want the new centre to have a national reach and to generate a strong economic impact on the region and beyond".