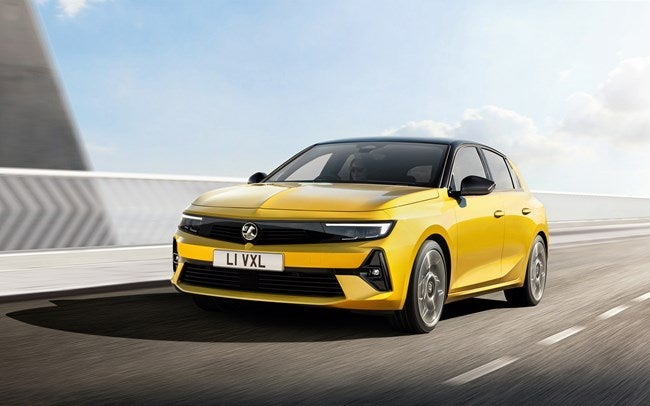 Qualcomm Technologies, Inc. and Opel Automobile GmbH (Opel) have announced that the upcoming Opel/Vauxhall Astra will utilise Qualcomm's 'Snapdragon Automotive Cockpit Platforms'.
These platforms will power the Astra's fully digital Pure Panel digital cockpit, which features extra-wide high-definition touchscreen displays, with new human-machine-interface (HMI), that are designed to provide a simple, seamless and intuitive in-cabin experience for the vehicle's occupants.
Designed to provide premium experiences, the Snapdragon Automotive Cockpit Platforms will also support the vehicle's precise positioning navigation as well as voice command capabilities, wireless mirroring, and premium audio and sound.
New Opel Astra vehicles featuring next generation Snapdragon Automotive Cockpit Platforms are expected to be available in the first half of 2022.
"We are honoured to work with technology leaders like Qualcomm Technologies to help define the next-generation user experiences and accelerate the future of automotive," said Tobias Gubitz, Global Head of Product and Pricing at Opel. "We looking forward in having Qualcomm Technologies' Snapdragon Automotive Cockpit Platforms help deliver the pure and digitally advanced experiences we aim to bring to our customers."
"Qualcomm Technologies remains committed to creating superior automotive technologies designed to meet and exceed consumers' expectations," said Stefan Marxreiter, VP Business Development, Qualcomm CDMA Technologies GmbH. "In-cabin features and capabilities remain very relevant for purchasing decisions, and we look forward to working closely with Opel to continue efforts to deliver these rich, safe and enjoyable in-car experiences their customers expect."
The next generation Snapdragon Automotive Cockpit Platforms featured in the Opel Astras are described as some of Qualcomm Technologies' most advanced automotive platforms, which are custom-built with highly optimised cores designed for heterogeneous computing.  The Snapdragon Automotive Cockpit Platforms are also designed to allow digital cockpit systems to be upgradable through software updates, allowing vehicles to be upgraded with the latest features and differentiation.
Qualcomm Technologies says its integrated automotive platforms, including the Snapdragon Digital Chassis technology, continue to grow the company's telematics, infotainment and in-car connectivity businesses with an order pipeline of more than $13bn.