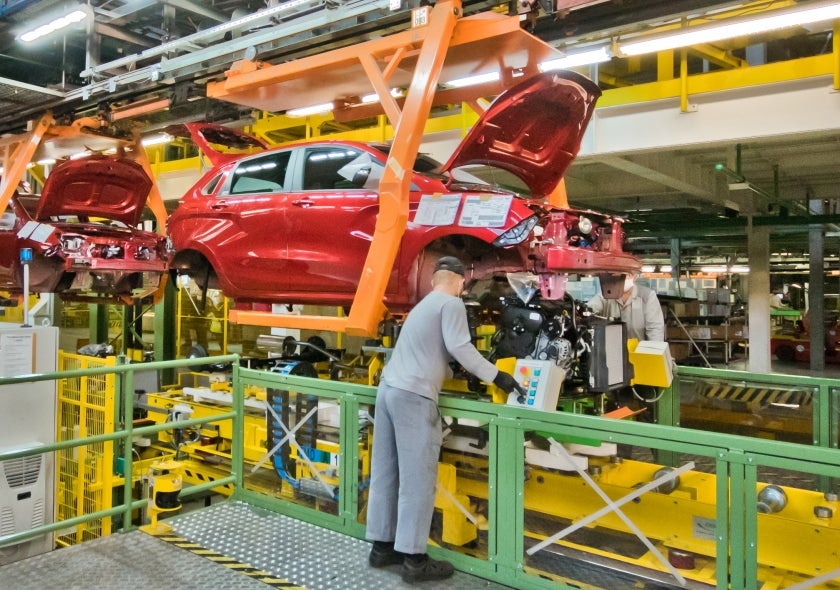 Russia's president Vladimir Putin has called on Russia's billionaires and business elite to invest in new technology, production facilities and enterprises to help Russia overcome what he said were western attempts to destroy its economy, Reuters reported.
According to the news agency, Putin said Russia had so far defied those western attempts, and western firms which had decided to stay in Russia, rather than flee in a corporate exodus last year, had made a smart decision.
As Just Auto reported last week, two western automakers and a supplier are all close to exiting the country.
VW Group's Skoda Auto was in the final stages of quitting Russia after taking an almost EUR700m (US$742m) charge from the impact of Moscow's war in Ukraine, its CEO reportedly said on Thursday. Czech Republic based Skoda had seen its Russian operation hit hard by the disruptions caused by the war and by western sanctions imposed on Russia.
Meanwhile, Russia's TASS news agency reported Toyota might transfer its Russian auto plant in St. Petersburg to FSUE NAMI, described as a state research centre under the Russian government's industry and trade ministry. The report cited remarks by deputy prime minister and industry and trade minister Denis Manturov.
"The transfer of Toyota's Russian assets to NAMI is being worked out," he told reporters.
The St. Petersburg factory, which had previously suspended operations, was being mothballed. However, the industry and trade ministry had said previously, together with the St. Petersburg city administration, it was working on potential options for developing the production site. TASS noted Toyota had announced its decision to close the assembly plant last September with employee layoffs (an estimated 1,900) starting shortly after.
Nokian Tyres' latest update on divestment of its Russian investment confirmed it had received payment for the sale of its operations there. It had said earlier the Russian Governmental Commission on Monitoring Foreign Investments (the Russian Governmental Commission or RGC) had approved PJSC Tatneft's purchase of the Russian operations.
"Nokian Tyres has received the sale price of EUR285m from PJSC Tatneft for its operations in Russia," the tyre maker said in a statement.
It had said last February the "controlled exit from Russia" led to impairments and writedowns of EUR300.7m in the second quarter.